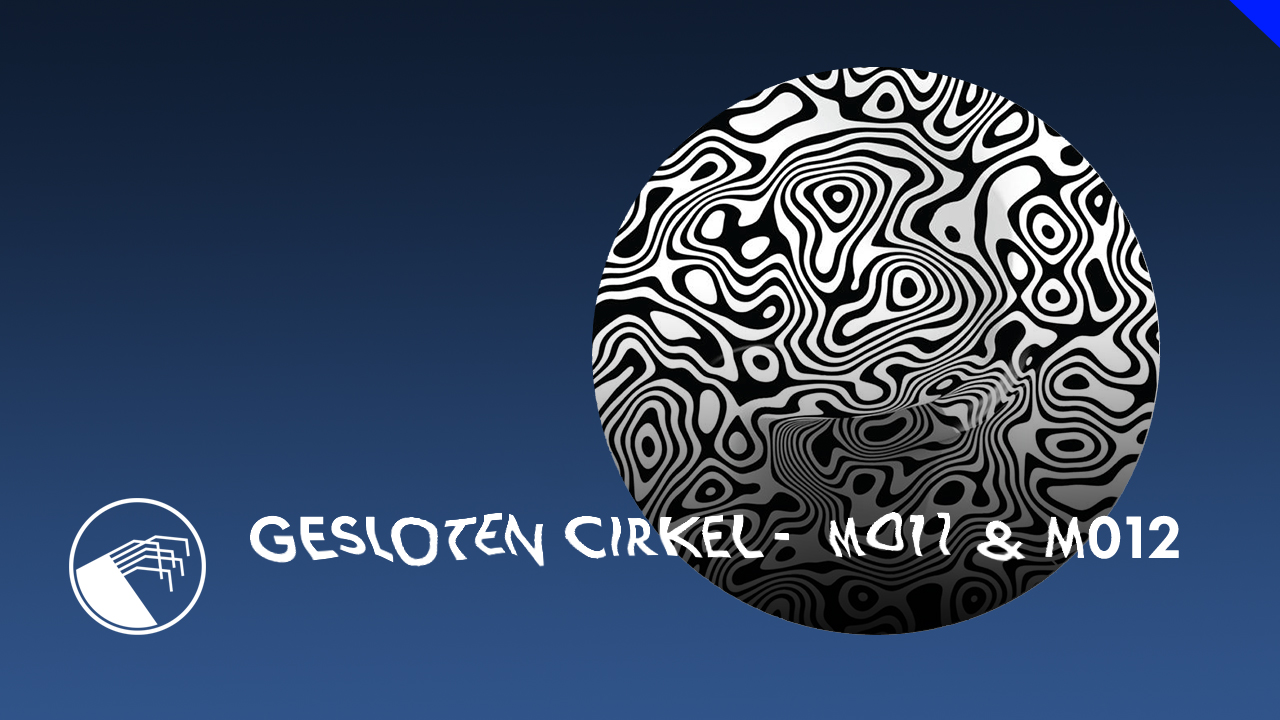 Artist:
Gesloten Cirkel
EP:
M011 & M012
Year:
2015
Cat Nr:
M011 & M012
Label:
Murder Capital
BUY
"It's just not right, it's just not right, it's also a media fest. People at home, sitting with their decorated Christmas tree, lights and stars in the window, it's their business if that's what they like. On Christmas what are they doing? Watching TV, watching other people with a camera in their home looking at how they are celebrating Christmas. They're all just watching each other. It's a closed club, a closed circle of Christmas celebrators, but these people have a lot more in common with each other, the birthdays, the supermarket, the gossip and we're on the outside. We have never gained admission to their club, and we have never been attracted to their club, know what I mean? And then you're labeled a spoilsport and depressed everything if you are not happy during those days. I'm very happy with my own troubles, I love it, I'm having a ball, I'm as free as a bird, I can do what I want. I can stop DJing if I feel like it, "I've had it, I'll just quit my ears are falling off"" - Interr-Ference: When I Sold my Soul to the Machine (2004)

Mysterious operator Gesloten Cirkel return's to Den Haag's Murder Capital records with two E.P.s of grotty acid smashers: M-011 and M-012.

M-011 takes the long route, featuring two of the longest cuts GC has ever committed to wax. 'The Real Melbourne House' a steady rhythmic progression of acid ticks, marching hi-hats and intermittently growling basslines set against the story of Louis, who jacks your wheels whilst he jacks your mind, the tune eventually blossoms into a beautiful acid line and rides off into the dawn. "Never" is similarly paced, unfolding its pleasures over a distance with a repeated acid riff boring its way steadily and relentlessly into your skull. It's a piece for the late night dancers, the hard core crew riding the floor towards the end of the night, zombie minds cloaked in club grime & sweat, acid passion. There is also an acid version of the 'Stakan', the darkwave influenced vocal cut from 2014's barnstorming debut album, it's a nice edition and broadens the record's pallet though it's probably the two longer workouts you'll subject to needle heat the most.

M-012 opens up with 'Chasing Away the Night', a rework of 'Heteronomous' from Jacob Korn's debut album on Uncanny Valley, it's another gem with is multiple modulating vocal samples, heavy metal double kicks and ever-circling acid squiggle. 'Charming'' starts off somewhat cheeky, but fairly rapidly descends into fire and dread with a long drawn out seesawing synth line that threatens to summon forth the lower circles of hell. However, all the tracks here despite being dark never lose their funk, placating their outward aggression with a wry smile and genuine dancefloor strut, the groove is strong here. M-012 rounds off with a club primed banger: 'Perron', presumably an ode to the Rotterdam nightspot which recently closed its doors after the temporary lease came up. Simple in its construction and utterly lethal in its devastation it's a suitable end to what is basically a faultless collection of modern underground dance music.
Published on: 31 March 2017