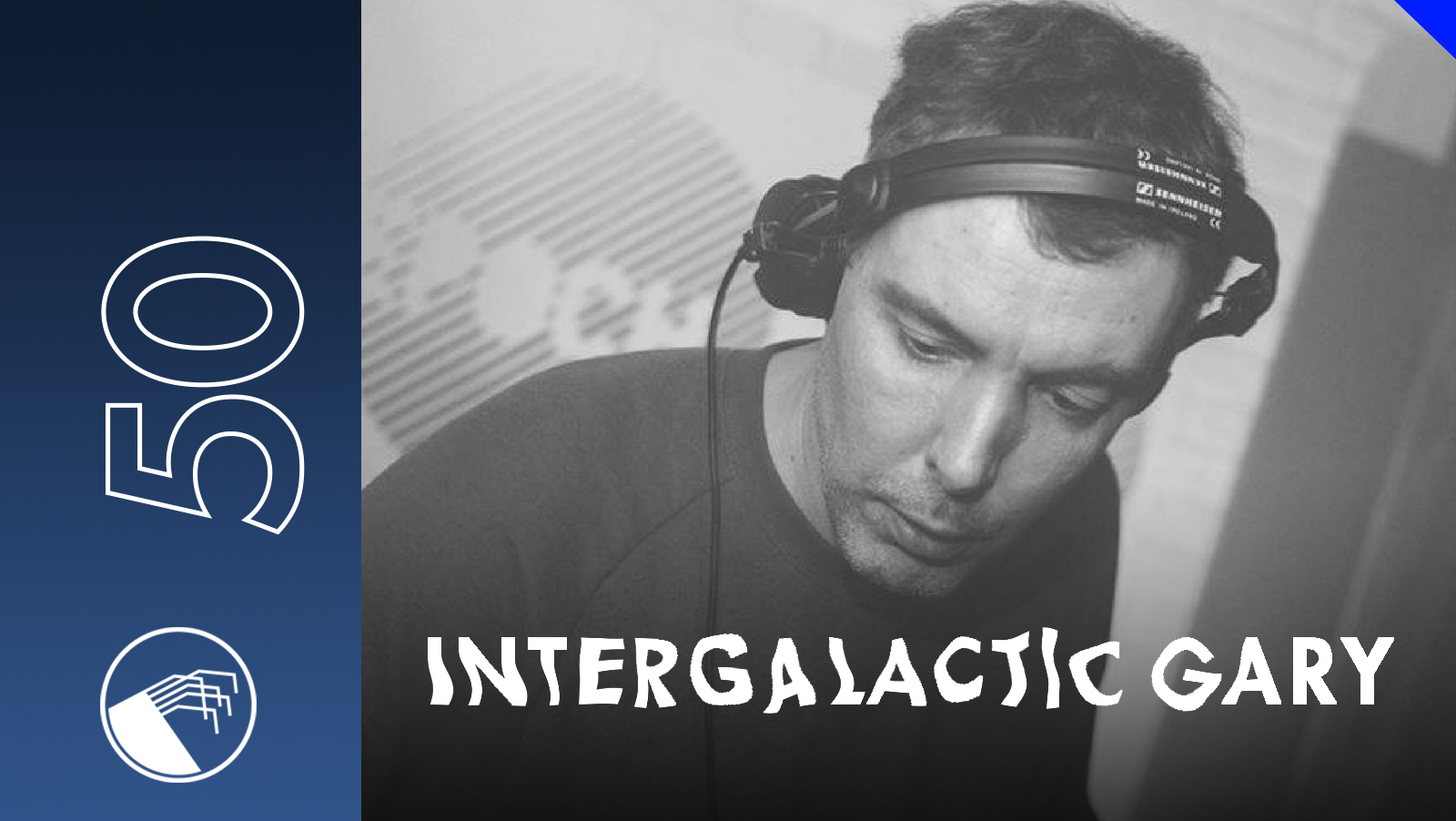 Tracklist:
01. SPK - Mouth To Mouth [Medusa Edits / US / 2008]
02. Gallifre - 117 House Beats [Danica Records / US / 1987]
03. Liz Torres - Can't Get Enough [JTX 18 / UK / 1988]
04. JTC - Habit [Rebel Intelligence / UK / 2014]
05. Hiverned # 1 - Wheels [Hivern Discs / Spain / 2011]
06. Sandman - Sandcircle (Gabicci Bruuner edit) [????]
07. Son Of Sam - Carnal Knowledge [Domestica / Spain / 2014]
08. Historical Archives Volume1 - MBO Theme [Members Only / US / 2006]
09. Person Of Interest - Call This Number [L.I.E.S / US / 2014]
10. Omar S. Detroit - My Naffew Randy [FXHE records / US / 2012]
11. Ricardo Tobar - If I love You (D'Marc Cantu RMX) [Desire Records / France / 2012]
12. BFC - It's A Shame [Fragile Records / US / 1990]
13. DJ Spider - Slaves To Ancients [Plan B Recordings / US / 2013]
14. Gavin Russom - Enthroned [Entropy Trax / US / 2014]
15. Asss - Mural Seen [Haunted Air / UK / 2014]
16. Vatican Shadow - Atta's Apartment Slated For Demolation [Hospital Productions / US / 2012]
17. Levon Vincent - Solemn Days [Deconstruct Music / US / 2009]
18. X2 - Time ELEVATION Rhythm [Relief Records / US / 2006]
19. Rebolledo - Raid A La Joya [Comeme / South Africa / 2009]
20. Stephen Lopkin - Mugs Alley [M>O>S Recordings / Netherlands / 2014]
21. Gladio - Fighting In The North [Mighty Robot Recordings / UK / 2007]
22. Takuya - Chicago/Brazil [Iero / Japan / 2012]
23. X2 - Barely A Remix (Legowelt remix) [Creme Organization / Netherlands / 2008]
24. Sort Joey - Under Ease [Borft Records / Sweden / 2003]
25. Martin De Brig - Moving Down [Titanic City / 2014]
26. Mike Dearborn - Sexual X-perience [Muzique Records / US / 1991]
27. Klein & MBO - Last Call [Opilec Music / Japan / 2012]
28. Bud Ludzha - Basslines For Death [All City Records / Ireland / 2014]
Intergalactic Gary might be human and possess a record collection of legendary status. Gary's first introduction to electronic music came when a group of Earth friends took him to the "Bar Dancing de Marathon" in the windy Dutch city of Den Haag in 1980. For the next four years Gary could be found in de Marathon most weekends researching the latest in New Wave, soulful U.S. disco and Italodisco imports blasting from the speaker cabinets.

Fast forward to 1993 and Gary had become the resident DJ at Den Haag's first house club, La DS, (the name was drawn from the French for goddess 'La Deesse' and the rocket shaped automobile, the Citroen DS, which was used as the DJ booth). During this time Gary could be found buying his records at Hotmix, a small independent record shop catering to the oddballs of the city's DJ community ran by Interr-Ference. I-F and Gary bonded over their mutual love of Italodisco and Gary was asked to contribute some tracks to I-F's new label 'Top Secret', his first E.P. 'Cold Turkey' was released under the pseudonym 'Silverstream' in 1996. Gary was eventually asked to pilot the DJ booth down at the infamous 'De Blauwe Aanslag' the Bunker Records' crew super-villain hang-out which masqueraded as an illegal squat by day: "The place was totally off the hook. A bunker-like basement with stroboscopes, lots of people on dope and banging acid and techno music. This was a great venue for me, as I could play all that acid and techno stuff that I was buying. In other clubs it would've been too weird."

In 1996 Gary began making Italo-tinged electro tracks with I-F as The Parallax Corporation, the album 'Cocadisco' collected the music from series of The Parallex Corporation E.P.s and was released on Viewlexx in 2003. Today Gary is highly respected as a DJ and has maintained a successful career that has literally spanned decades, few DJs on the circuit today possess Gary's knowledge of what makes dance floors tick.

We here at Digital Tsunami had the opportunity to ask Intergalactic Gary a few questions and thought it might be nice to make enquiries as to some of his favourite Earth things amongst the usual DJ-music journalist type stuff:


DT: Presumably you're able to source records from all over the universe, do you have any favourite spots down here on Earth?

IG: Clone Records in Rotterdam, mainly for the selection they keep, it's very up to date and also for the people I see in there, every time I visit it feels like catching up with friends.

DT: Could you give us an overview of your favourite record labels?

IG: Viewlexx / Murder Capital, Nation, Bio Rhythm... To name a few. My spectrum whilst DJing is kind of wide, which means I like to play different styles and genres when mixing records, so these are the labels which mostly represent my tastes and provide the tracks I want to play out.

DT: It's generally accepted these days that releasing records can really help in securing bookings, despite this development are there any DJs (as opposed to DJ-producers) you've heard recently who are really impressing you?

IG: The ones that do impress me are the ones that make a difference by playing the stuff that they really believe in whilst also knowing how to surprise you with their selection, their mixing skills and flow. I'm talking about people like Mick Wills, Traxx and I-F.


DT: You've maintained a long career as an intergalactic DJ, are you able to give us one particular personal achievement in relation to this?

IG: Really it's just being in a position where I can be invited to all these amazing places, getting to play the tracks that I love, meeting people who think alike, music wise, yet all with different nationalities and backgrounds and all sharing the same passion. It's quite incredible really.

DT: I understand that Earth is somewhat famous for its fast food, with Holland in particular renowned for such creations as the 'Kapsalon', a donor meat and chip pie. Whilst in Holland is there any particular fast food that you enjoy?

IG: Harring! Give it a go! "met uitjes" [with onions] a must try when in the Netherlands.

DT: Do you eat this traditional Dutch way - head back and deep throat it - or do you cut it up into little slices and take your time with it?

IG: I've never had them sliced, that's an Amsterdam thing. Here in Den Haag we deep throat them!


DT: What's the scene like in The Hague right now? Is there anything comparable to what was going on during the 1990s?

IG: Compared to the 1990s, and to present day Amsterdam and Rotterdam, Den Haag is a little bit behind club wise unfortunately. People still refer to the golden era of "De Blauwe Aanslag" with nostalgia, but of course there are still lots of attempts at progress and lots of good will toward making something happen. Several interesting things going on around Den Haag right now include the Sunday parties at Zahara bar in Scheveningen, the Intergalactic FM parties and the broadcasts from the Panama Racing Club.

DT: Do you have any ideas as to what it was that made The Hague such a fertile place for music during the 1990s?

IG: I think it was because the need was there and you had the right people in the right place, at the right time. A big part of it was the Hotmix shop that attracted listeners with more obscure tastes, looking deeper and not being able to find the music they were looking for in other record shops.


DT: You are highly regarded as a DJ, with Mick Wills referring to you as a 'DJ with balls' due to your fearless approach to genre bending sets and capacity to experiment, do you have a particular approach to mixing? Do you have anything which might be described as a philosophy?

IG: I always try to keep it exciting, I play tracks that might come from different genres but make sense to me. I like to challenge myself, I try to not play the same tracks over and over, playing new discoveries but also tracks that I've loved for a long time. I play music that puts me into the right mood and keeps me going, it's hard to explain. It just needs to feel right.

DT: Are you really from outer space?
IG: Out of this world! Landed here in the west coast and it feels like home.