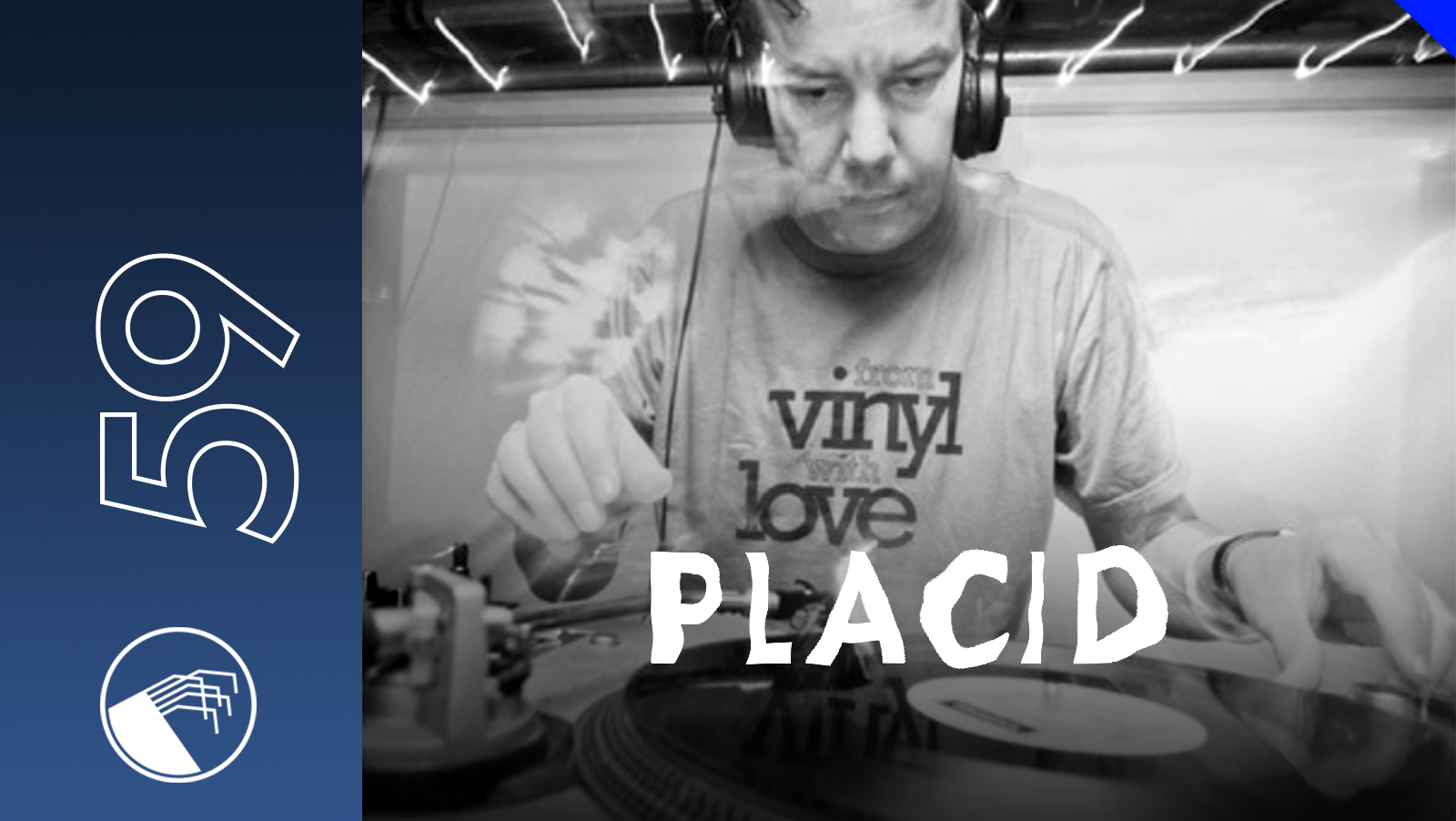 Since 1990 Placid has been spinning the platters that matter, legendary for his sets of purest 303-drenched acid and his reputation as 'The DJ's DJ'.
Resident on Dj International radio and at London's monthly acid house night I Love Acid, Placid's gigging biography has taken him to Detroit, New York, Berlin, France, Spain and Holland as well as Glastonbury and BLOC music festivals.
Reputed to be owner of one of the world's most encompassing collections of Acid House and Placid is a walking acid-house encyclopaedia. Currently riding high at #15 on FACT's top 100 under-rated DJs list, he can always be trusted to dig deep into his records crate to bring you a pure vinyl set of the absolute best of Acid House, Detroit Techno, Retro Electro and Chicago House.