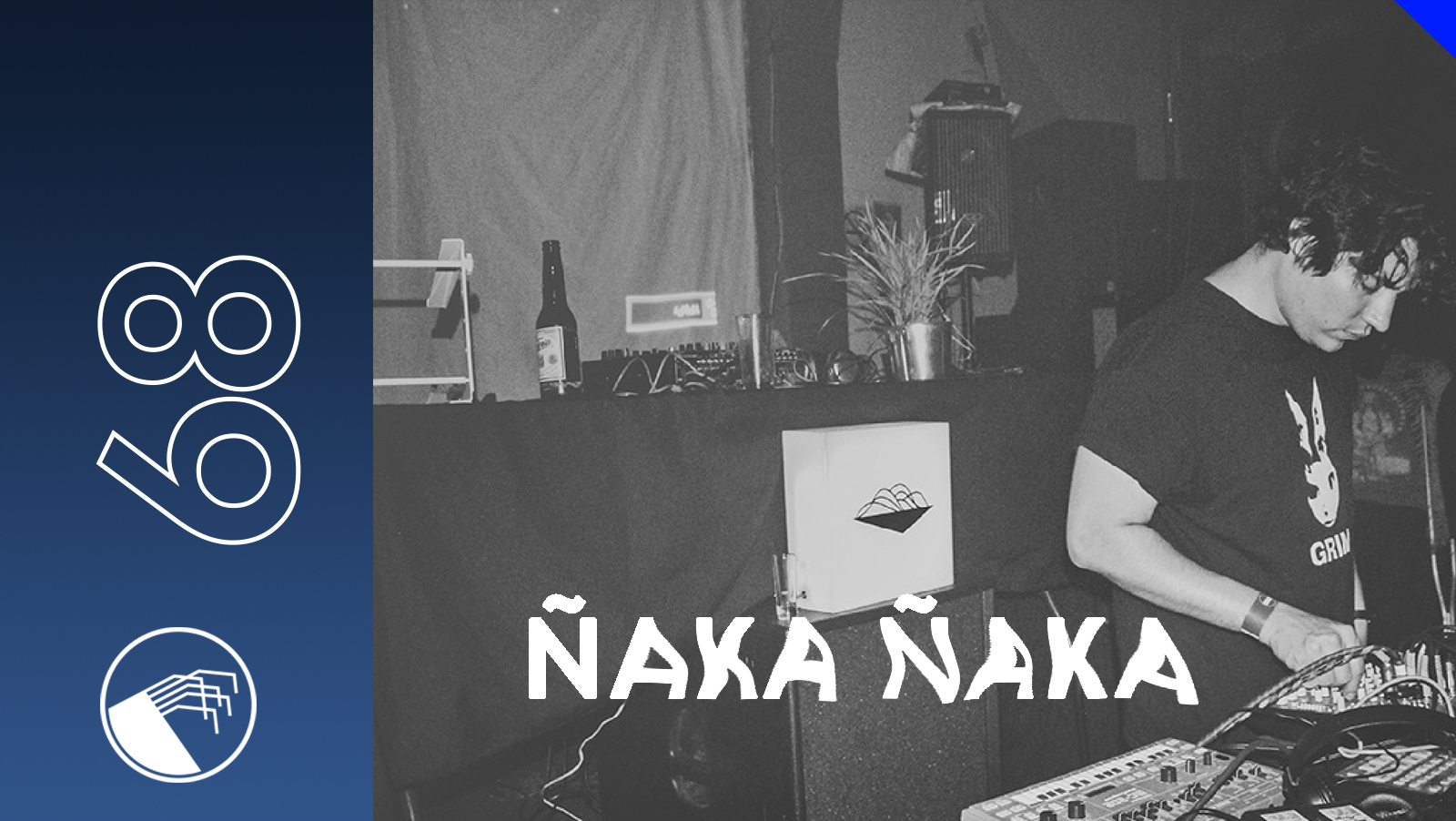 Tracklist:
01. Soundwave - Piece Of Paper Edit [Soundwave / ???? / 2015]
02. Armando Velasco - Una Vez [Los Valses de Al Ejandra / ???? / 1988]
03. Jayac's- Manzana Pata [Nuca Llacta / ???? / ????]
04. Metasplice/Sendai - Salon De Murder @ pangaea cafe, 11/22/13 [????]
05. Gene Pick - Separate Control 1 [Separate Control / US /2015]
06. Las Animas - Villade Coyoacan [ZNS Tapes / Germany / 1991]
07. Volahn- Trascendencia Del Espacio Y Tiempo [Crepsusculo Negro / US 2014]
08. Adrian Rew - Live; philadelphia, 10/11/14 [????]
09. Funboy2- Untitled [????]
Gradually I realised again that I existed, protruding human down through veils of sleep. Waking I pulled myself from beyond the maw and lay fetal upon the bed, shaking cold and wet. The hot weekend a memory; a song and dance held forevermore in summer tinted stasis before the curse of strip lights, efficiency drives and steady counting grid-life. Through my walls snatches of the city: colours of nocturnal neighbors radios, squalls of random noise emanating from seedy sodium shadows, the thrum of engines tunneling darkly down the highway. Behind it all the heavy dub echo silence of galaxies dancing massive beyond the sky. I was forsaken, nerve endings extruding from the viscous fluid, consumed in guilt and fear, constrained in sweat and squalid linen and I my self I swore would never be the same again. Cramped and heaving against the impending morning I turned and dove for sleep and sank down, deep down away from everything in a bid to rescue the last remains and find my constant
summer hiding before the affront of time.
Subsequent to experiments transmitted from his native Mexico Ņaka Ņaka transposed the dreams and fears of excessively conscious bipeds via his debut album Juan Pestaņas on Opal Tapes back in 2013, this he followed up with his second long player Mundo Harsh on Black Opal in 2014. You should probably find a way to own both of them.