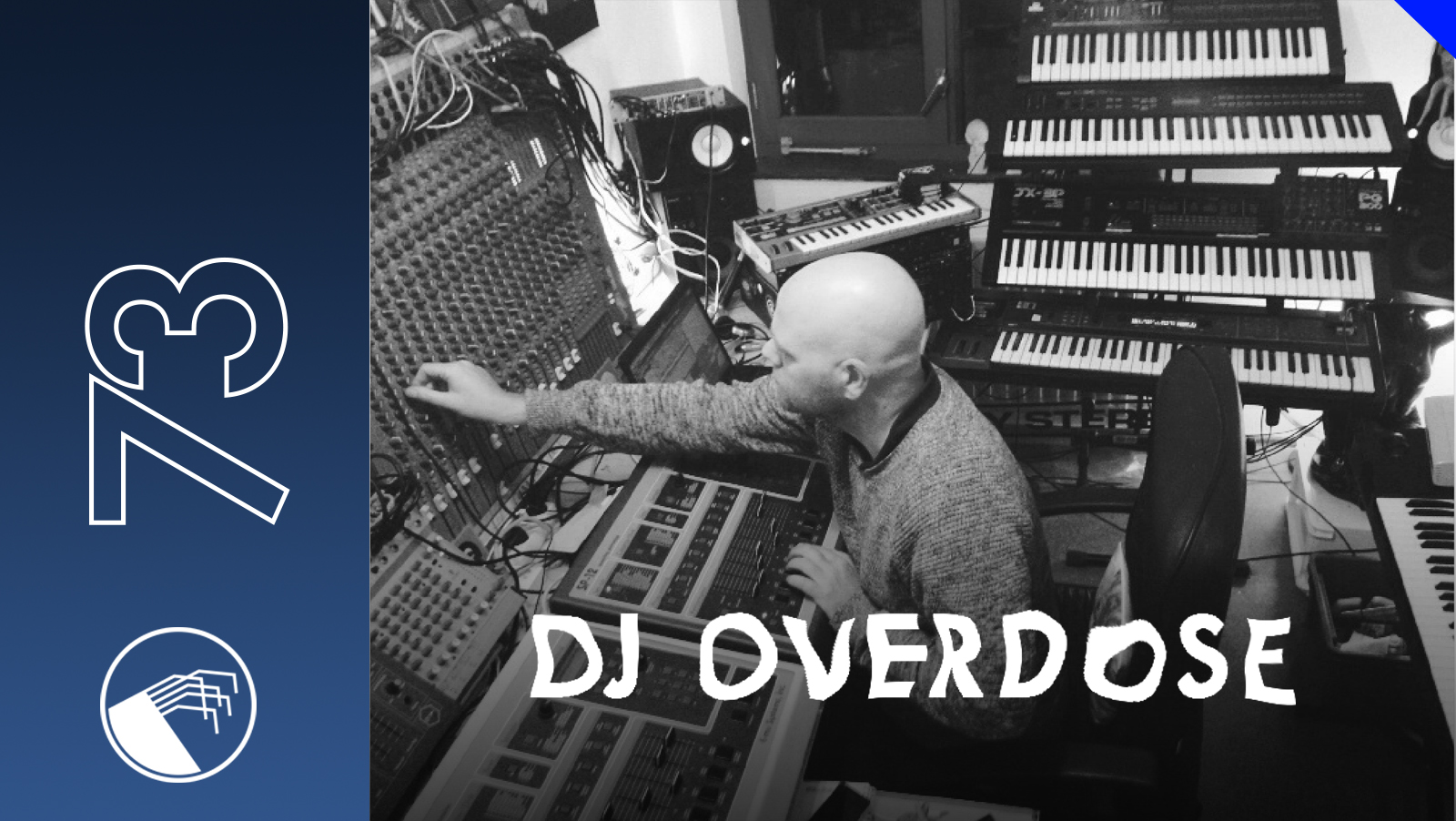 Tracklist:
01. Ennio Morricone - Violent City [RCA Victor / Netherlands / 1976]
02. Cerrone - Striptease [BM / France / 2015]
03. Simple Minds - Thirty Frames A Second [Virgin / UK / 1980]
04. Gohan - Criminal Amnesia [Peur Bleue Rec / UK / 2015]
05. Pretty Tony - Fix it in the Mix [Music Specialists / US / 1983]
06. Kraftwerk - Computer Liebe [EMI / UK / 1981]
07. Ready for the World - Oh Sheila [MCA Rec. / US / 1985]
08. Sir Mix-A-Lot - I Got Game [Nasty Rec. / US / 1990]
09. Nico Motte - Rheologica - Morning mist [Antinote France / France / 2014]
10. Kati Kov
Upon the West Coast of Holland Scheveningen beach swept out wide, flat and patient, the bright blue sky stretching out above belied the savage chill of the North Sea winds rushing in at speed to slice across the broad sands, rise up over the harassed dune tops and engulf the city streets. Den Haag poised elegant, demurely civilised, home to lawyers, bureaucrats and ambassadors, clones, stooges and sycophants; no murder capital, buildings of State reticent in their authority. Seven hundred kilometres to the east sprawled grey Berlijn filled with dark spaces; closer in the east perched Bruxelles & Ghent, seedy discos in venerable smog kissed cities; further afield bright Paris flirted and to the north raved bustling Londen. Between the cracks of the pavement crouched punks, whores, criminals and krakers, the congeniality of the citys high streets masking sputum, acid, heroin and the dank smell of squatted buildings. Beneath the pretty Hague the sounds of Western Europe copulated hungrily, seduced by the projects of Brooklyn, Cicero and Belleville, fed by synthesiser, Drumulator, 707 and 808: post-punk, vicious, raw and strange. Warped minds clad in black, stilettos, hi-tops and combat boots swaying to the confluence of histories and cultures in the dark. Interference across the murky dance floors, Electronic Body Music slammed with an electro thwack, Italo-disco cavorted atop hammering break-beats grounded in thick Reese bass-lines: 70s 80s and 90s flung together in hotmixxes of filthy raucous freedom alive beneath frameworks of quietly imposed order.
A mainstay of the Dutch West Coast scene for over twenty years DJ Overdose began collecting hip-hop in the 1980s. Associated with the 070s underground electro scene Overdose has released his particular brand of (mostly) dark electro cuts on labels such as Rotterdams Pink Man Records and Den Haag based labels Murder Capital, Viewlexx and Creme Organization. Overdose has also seen releases on the legendary Bunker records as Novamen (with Ingmar Pauli) and Clone Records as The Hasbeens (with Alden Tyrell). DJ Overdose released his well received second album, Bizarro World on Creme Organization in 2013; Master Control, a six track E.P. of raw banging electro came out on I-Fs Viewlexx at the end of January 2015.