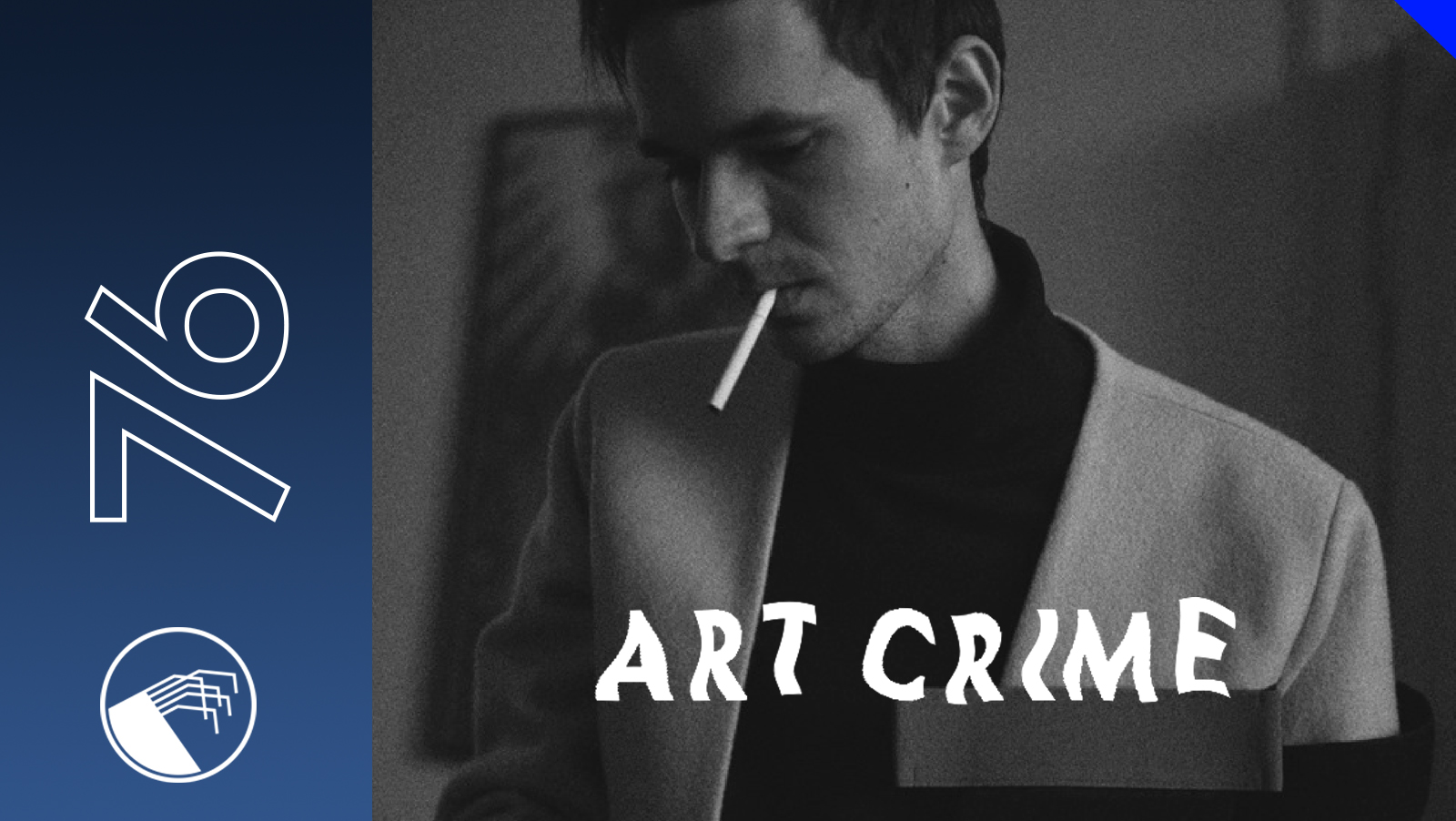 Tracklist:
01. MAXXXBASS - Street Traffic Intense [BFR / Sweden / 2014
02. Lust For Youth - Lungomare (Helm Remix) [SBR / US / 2014]
03. Hmot - Rasse [Full Of Nothing / Russia / 2015]
04. Holdie Gawn - Vimmes [Sylphe / UK / 2014]
05. Art Crime - Show Interest [Phonica Records / UK / 2015]
06. Aci_Edits - 06 [Aught / US / 2015]
07. Art Crime - Blue [????]
08. L'estasi Dell'oro - Der Weg nach Innen [Flaneur Audio / US / 2013]
09. Detroit Grand Pubahs - Dr. Bootygrabber [Logistic Records / France / 2006]
10. Yourhighness - Erase [BFR / Sweden / 2014]
11. Pub - Lick [Ampoule / UK / 1999]
12. Shoc Corridor - Artificial Horizon (Oubys Klystronn Remix)
13. Resilent - 1.1 [Testtoon Records / Belgium / 2013]
14. Bookworms - Malfunction [L.I.E.S / US / 2013]
15. Nummer - Krypte [PBR / UK / 2014]
16. Carlos Per
I turned left out of my flat, sun in my eye hands in pockets striding down the road kicking crisp packets and cans, dodging filth and skipping over cracks in the slabs. The late spring breeze carried the fresh damp scent of recent city rainfall, the zing of ozone tinted rust with exhaust fumes; gusts tussled through my hair and funnelled their way on up the street behind me rustling garbage and the deep green of rhododendron bushes yet to flower bright pink and deep purple. Turning left, hitting my stride I barrelled down the high street, dodging humans weaving in and out of shops, ambulating workers, chattering mothers, unpredictable excursions of children. The eccentric pauses of the old. Busses heaved free of inertia in clouds of noise whilst beggars crouched silent in vacant spaces bright eyes counting footsteps, their numbers flourishing over time. Moving downtown, passing the sleaze of sex workers distributing companionship and relief sunlight broke out across the sky. I exited long shadows cast by multi-storey commercial properties and entered the square, the fountain spilling crystal waters, momentary rainbows cascading across the dirty concrete.
Moscow native Art Crime creates beautiful, propulsive emotionally reflective club music. Two E.P.s have currently met the world, Never Look Back liberated via Willie Burns W.T. Records in the early part of last year, and the second, Obsession has just found freedom through Londons Phonica Records. A third E.P. is paused for imminent deliverance via the mighty Creme Organisation. Mr Crimes mix for us today pretty much satiates the full spectrum of sonic desire, from introspective effervescent house to sleazy minimal and onwards via surging dub techno to the outer regions of electronic deviation. Full spectrum dance music to permeate your auditory preceptors.