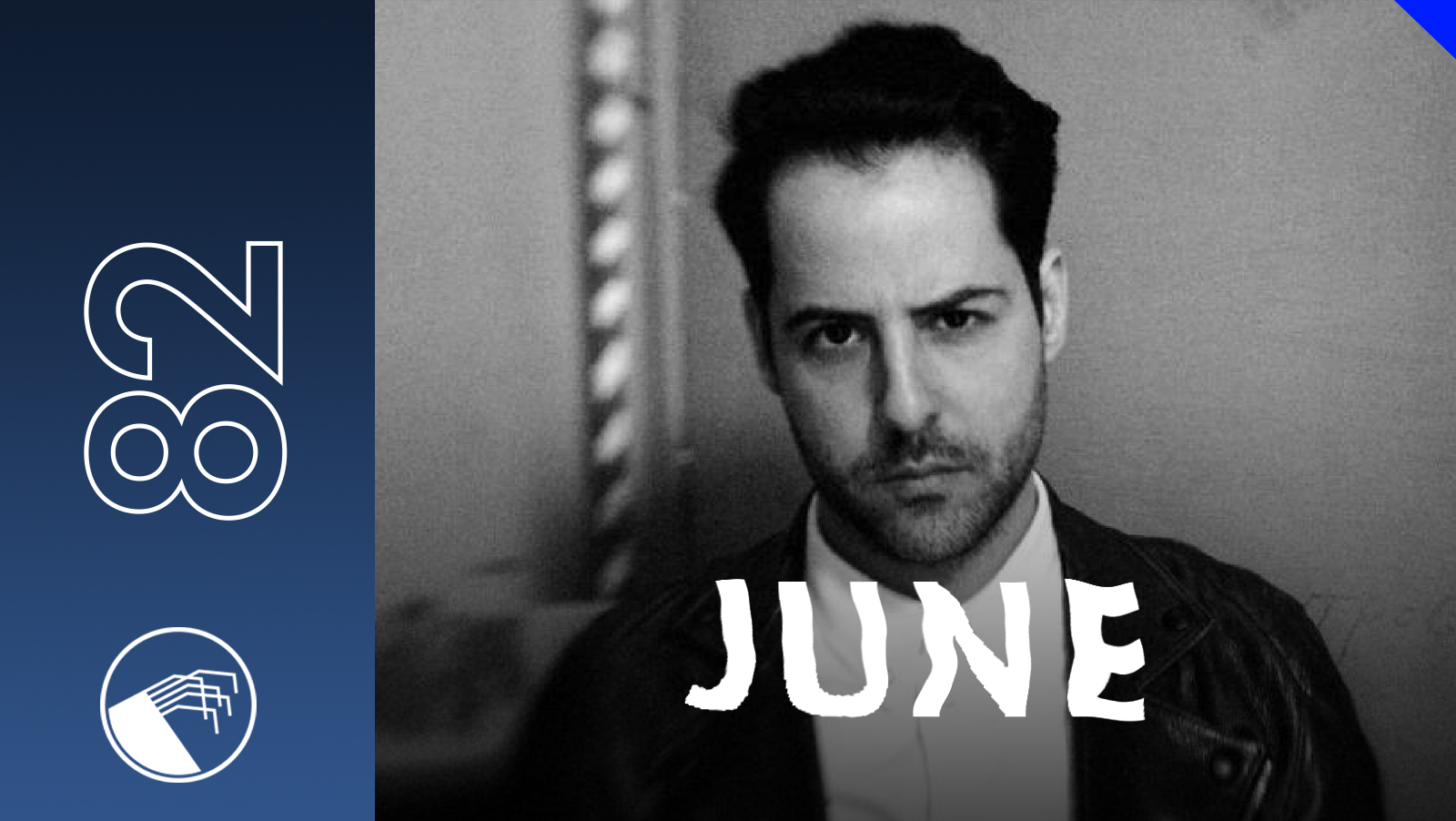 Tracklist:
01. Liquid G. - Hanging Around (Liquid Produkts / 1987 / Belgium)
02. S.P.K. - Kontakt (Walter Ulbricht Schallfolien / 1983 / Germany)
03. Les Invalides - Voix En Liberte (Kernkrach / 2013 / Germany)
04. Prothese - Couteau (Art & Strategy / 2004 / Belgium)
05. ????????????? ???????? - ???????????? ?? ???? ??????? (?????? / 2015 / Greece)
06. Minimal Man - Run, Devil, Run (Play It Again Sam / 1988 / Belgium)
07. (Interlude) Second Apparition by June (Unreleased)
08. Trenton Chase - Prowler (June Records / 2015 / Germany)
09. Beau Wanzer - Wick Hunny (WFMU / 2010 / USA)
10. Pankow - Voce (Spittle Records / 2007 / Italy)
11. Im Namen Des Volkes - Herr Oppenheimer (Plastic Frog Records / 2011 / Germany)
12. Iron Curtain - Television Saved My Life (Pylon Records / 2008 / USA)
13. (Interlude) Apparition by June (Unreleased)
14. Solvent - Subharmonics (Suction Records / 2014 / Canada)
15. Martial Canterel - 3 Days (Xanten / 2004 / USA)
16. Vox Poppuli! - Interlude 1 (A Stable Sound, Vox Man Records / 2014 / USA & Canada)
17. Manie Sans Delire - No escape (June Records / 2015 / Germany)
I awoke with a start, Id had a nightmare that I was 62 and my life was over. I couldnt afford any more years right now. My head throbbed. Dried blood was smeared up the walls of my small apartment. An ancient flatscreen television played static in the corner. I heaved. No matter what trendy transfigurations could be bought with DNA rethreads alcohol remained alcohol: simple architectures of hydrogen and oxygen bound to carbons wreaking havoc down the ages of man, and we all still loved it to death. Wed even found clouds of the stuff hanging in space light years across silently refracting starlight, the oldest neurotoxin to be manufactured by people clinging to the hulls of the most advanced technology ever created.

My battered watch said it was Monday, but I had nothing to do. GlobalExec had demanded over a century ago that Production be refitted with Awareness™ seamlessly integrating input and output into a Market decimated by poverty. Deskilled, outperformed and rendered redundant by machines there was no longer the requisite level of consumption in flesh based society, Awareness™ solved the riddle: fuelling machine fears, turbo-charging demand for add-ons, bulk flesh grafts, organ cultures, skill implants and memory stitches. Machines had outperformed people for ages now they outconsumed them in a frenzy of purchased upgrades. The logic of consumption must be maintained whatever the cost.

Drained, empty and superfluous we that remained lived in a daze, cattle secured beneath rising towers of nanoplastics, synthetic alloys and self-healing bioengineered frameworks reaching up, out and beyond the bleached stratosphere. We existed down here in the rubble of ages, and as long as we behaved we were granted the favor of life. Vegetable matter grown on vast orbiting barges, meats cultured in laboratories the size of metropoles all manufactured, delivered and administered by demented neurotic androids. In a world where the problem of energy was solved the basis of the economy was now entirely status, with the ultimate currency dictated by purpose and employment and we the public of Earth had none. Systems of control must always be implemented. We were valued less than machines by our post-human elite, machines who drove what was once our civilisation with the jealousy of our stink and our sweat. The pathetic irony of it all, the entire era was delirious. The bulk of humanity was little more than a carbon and water substrate, catalysing a synthetically metabolising economic super-system based on flesh envy.

Progress was supposed to be definitive, it wasnt. Instead it was a long drawn out smear across centuries with most of us residing at the tail end festering in grid life and depression, the herd thinning out toward the head where a select few families rode a thin nano-crystalline wave into a shiny neon future we once believed would belong to us all. It occurred to me then that rebellion had been neutered, the punks had fought themselves to extinction and we the remains had bred ourselves to apathy and indifference, grown pale and weak in the autumn of the age. In a few hours I would go back to the bar and return to an alcohol torpor, lethargic and depressed fighting my brothers and fucking rich tourists for credit, liver swaps, pride, interest and purpose. I realised then that that this was perhaps the basis of the entire construct, our collective apathy and everything else had been built upon that.

Berlin based Greek artist June creates hardware based synth and drum machine jams indebted to punk, acid, Belgian New Beat and the sound of The Hague. Here he delivers a mix indebted to the past, exhibiting alienating sounds of the once sleazy streets of gentrifying European metropoles, shot through with the indelible electric melancholy of a future turning sour. June, the eponymous label is ran with Trenton Chase and has featured several notable releases including 2013s Golden Era and 2014s The Human Target. June released his debut album Cytheria on Argys These Days imprint in 2011; a 12 sampler of that album features a mythical remix by DJ Sprinkles. Junes second album, Dominion was recently released on Canadas Suction Records: The romanticism and elegance of early '80s synth pop is clearly evident, not only in the production and instrumentation of the music, but in the artwork and song titles...the music on "Dominion" is driving, danceable synthwave that references the past while maintaining a thoroughly modern edge.