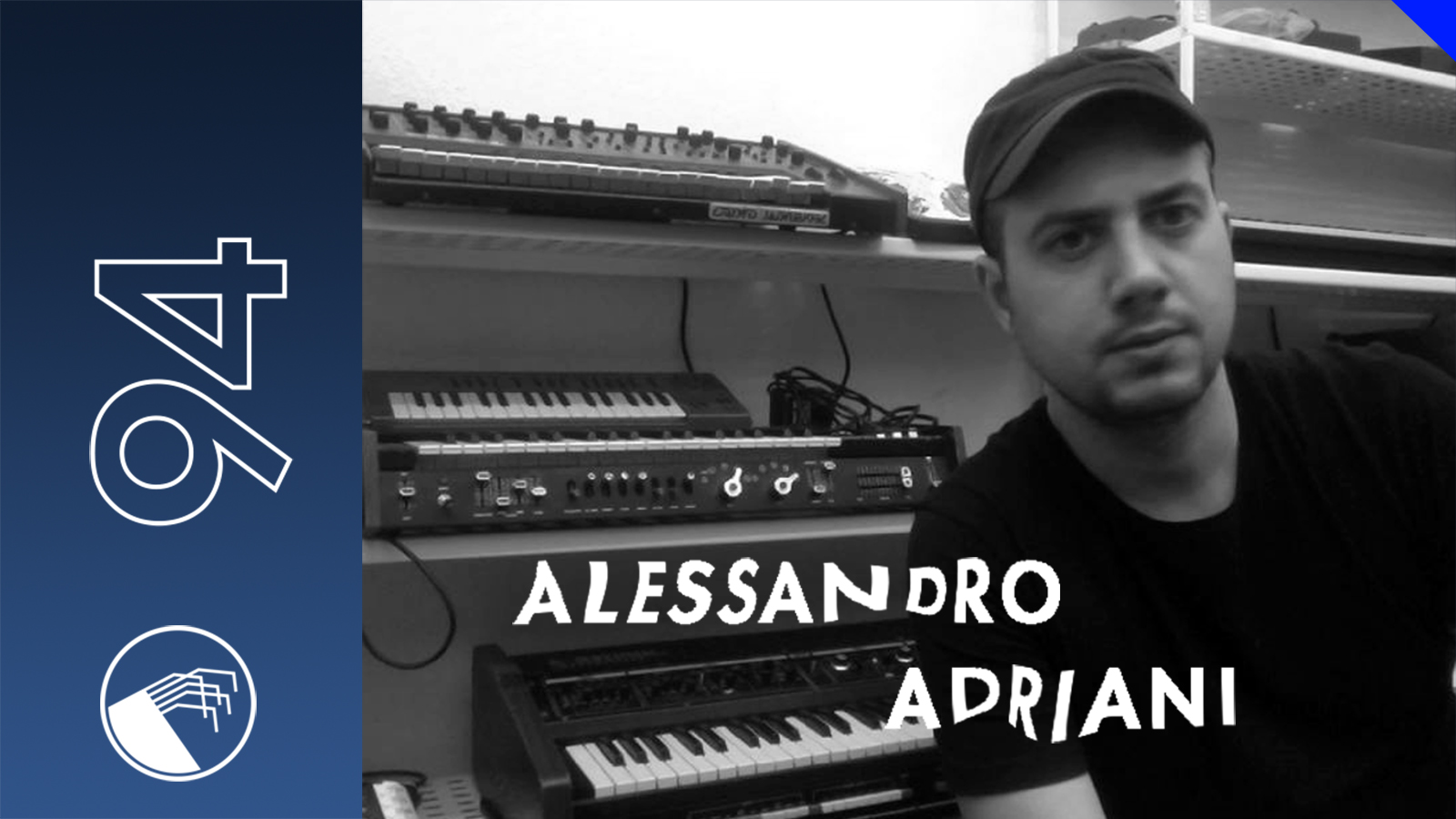 Tracklist:
00. body sounds intro: Keine Ahnung - Falsche Zeit, Falscher Ort [Unreleased / 1985]
01. Alessandro Adriani - White Swan - [MNQ Forthcoming Release]
02. Pinkman Forthcoming Release
03. JASSS - Es complicado - [MNQ Forthcoming Release]
04. S:cage Residue (CMD Mix By Prospero) [CDr Tik Recordings 002]
05. Imminent Starvation - Even Stars... [Human Dislocation 1997 Ant-Zen]
06. CP/BW - Bored Hurt - [LP Untitled 2015]
07 Celluloid Mata - Cyborg Colony - [Ant.Colony 2003 Ant-Zen]
08. Alessandro Adriani - Unreleased Track [????]
09. Rude 66 - Kohoutek Rising - [Ancient DATS#1 Band Camp Release]
10. Portion Control - Trust Angle - [Hit The Pulse 12 / 1983]
11. Tone Set - Relax - Cals Ranch -[ Tape From 1982, reissued in 2016 by V.O.D.]
12. CHBB - Neger Brauchen Keine Elektronik - [CHBB 1 Tape From 1981]
13. Nengue - Los Ninos Del Parque (Liaisons Dangereuses Cover) - [MNQ Forthcoming Release]
14. Orphx - Veil Of Dream - [MNQ 083 Forthcoming Release 2016]
15. Dive - Final Report - [Final Report LP 1991]
16. Zombies Under Stress - Stalin - [MNQ Forthcoming Release]
17. Nacht'Raum - Maria Tanz / Maria Flieg - [MNQ Forthcoming Release]
Encased in my own little world chemical bouquets released into my helmet filling my nostrils and exploding about my head in puffs of red and manufactured confidence. Control was the path to salvation and our senses had been harnessed to ensure we never forgot the roles to which we all belonged. My cortex buzzed as Central streamed statements and coordinates, articulating our landing and mission whilst reciting Hail Marys to the glory of Production and the onward march of Progress. The skiff rolled and bounced atop updrafts from the giant smoking stacks as we weaved down low between the giant fetid tower blocks lancing darkly up into the purple sky. I grimaced and wondered how I had got to this place and point in time, gripping hard at the hull for security as the boat dived and spiralled south. All I had ever wanted was to be free, to command some respect and receive some dignity.

I had grown up outside the city where life itself was beating dead horses. I was born and sold and kicked and spat on, treated like dirt, and then I grew breasts and I was treated even worse. Whenever we raised our heads and considered anything above the soil and scum Central sent gunboats filled with Amicable Management™ to send us scurrying, separate and disorganised. Vermin heathen dispersed and all threats of togetherness appropriately nullified. We were conditioned with violence to fear hope and the only society we knew was a collective denial of what might be.

With a howl we dropped onto blasted concrete, the bay doors falling open and out we marched, the corps of Urban Redevelopment™, ordering the Culture with batons, ballistics and spiked knuckle dusters. Citizens scattered and here and now I was again, losing what little was left of myself with every hammer blow, fractured skull and appropriately re-ordered dream. The perfumes of my helmet enveloped mixing with fear and cold rage and yet gaining clarity within the melee I realised once again that this was me and that was all I had to know. Here and now I conditioned with violence to ensure hope was feared and tragedy was held at bay with denial and suppression. In my craving for a life worth living I had freely given myself to the very things I despised the most. Freedom in control was all I would ever know and my pathetic tragedy had been to have any chance of being myself I must first and forever be another person in a world that was not my own.

Rome native Allesandro Adriani is something of a synth-wave obsessive and Mannequin Records, the label he now runs from Berlin is the manifestation of his disorder. Mannequin exists across two spheres, functioning as a platform for reissues from artists such as Italian synth-pop duo Degada Saf or German post-punkers Taste Of Decay whilst releasing music from newer bands such as Led Er Est and artists like Mushy and Beau Wanzer. Originally funded by selling Magic: The Gathering playing cards found in his basement Mannequin was initially conceived as a distributor for the lost music Adriani stumbled across in record shops and garage sales: post-punk archaeology. By the time of the re-issue package Danza Meccanica - Italian Synth Wave 1982 - 1987 in 2009 the project had evolved to became a fully fledged record label and now has over seventy releases to its name. Whilst the stylistic range of the label remains broad the imprint maintains a distinct identity by channelling the loss, melancholy and spiky angst of late 1970s and 1980s European punk and electronic music down through its artists and releases. This mix recalls the darker tones of the original post-punk, synth wave era whilst charged with a fresh angst and loss and the caustic tragedies of a world alienated from itself.