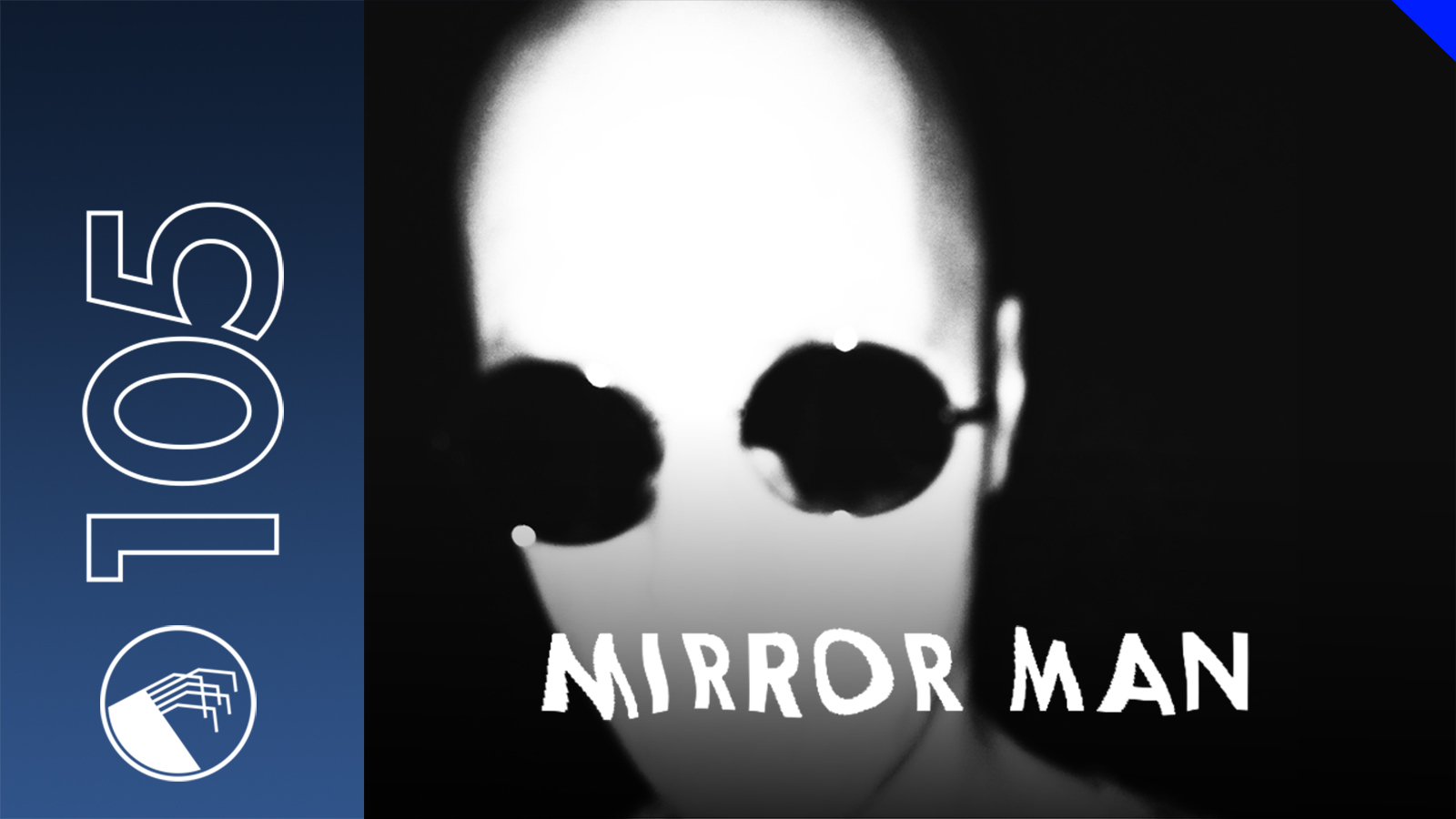 Tracklist:
Chris Carter - Beat
Hunting Lodge - Tribal Warning Shot
Severed Heads - Adolf A Karrot
Anthony M - Return To Normal
Templeyard Studios - MSGV
Tolouse Low Trax - Local Vers
Die Form - Presumption (Murray CY edit)
Parazite - Track 1 (Murray CY edit)
Karamika - Ton 15
Benedikt Frey - The Lobbyist
DZ Lectric & Anthony Shield - Danse Rituelle Noire (Murray CY edit)
NGLY - Avoiding Radars
Liaisons Dangereuses - In The Mouth Of Madness
Tuning Circuits - I Am A Non believer
Chorleywood Bread
Car Clock
Black Seed - Break The Silence
Gesloten Cirkel - Stakan
XXX - Dont Get Fat
Frak - Colour Cascade
Aleksi Perala - G1UK74R1516030
Stallone The Reducer - Do The Seatbelt
JK Flesh - No Self Control
Damaskin - Unseen Warfare
December - Greed Happiness
Violation
Group A - Trance
Novacom - Outsiders
There's this enigma called Mirror man who supposedly can be found in the skyscraper city Rotterdam. His debut release on Bio Rhythm - well, debut under this monicker - is charted by the likes of Brassfoot, Duplex, Mick Wills, Jex Opolis, Ovatow amongst other heads. Especially the flip remixed by Leaders Of The Wild Hunt - which we have thanks to one or many of the West coast Militia - could be coined as dystopian acid space tech. True honest darkness surrounds both the man's release as this mix.

A lot of tracks and sounds throughout the mix reminisce those late seventies, early eighties when people were doing live performances actually hitting on metal, not just using samples and electronics to create pitch-dark energies. Those days when the name industrial music still made sense. Moving trains, cars racing passed in the distance as if you just took some nitrous oxide and you can hear the sounds changing ever so distinctly, the slowly change of pitch, the doppler effect phenomenon. Even though some of the sounds sound like at least thirty years old, the whole thing does sound completely contemporary, with potentially even a lot of new and unreleased material in there. Some North sea, West Coast darkness with both a Murder Capital release of Gesloten Cirkel somewhere in there as well as the ever addicting and extreme dark cult I Am A Non-Believer by Rene Bakker, this summer mix is paradoxically the complete opposite of sleazy summer beach vibes. It's both contemporary and so well-mixed that you wish and imagine you'd hear this in a small basement raving where sweat drips from the ceiling almost immediately. With well-timed occasional breaks for a quick catch of breath so you just won't faint from dancing your pouring soul out.