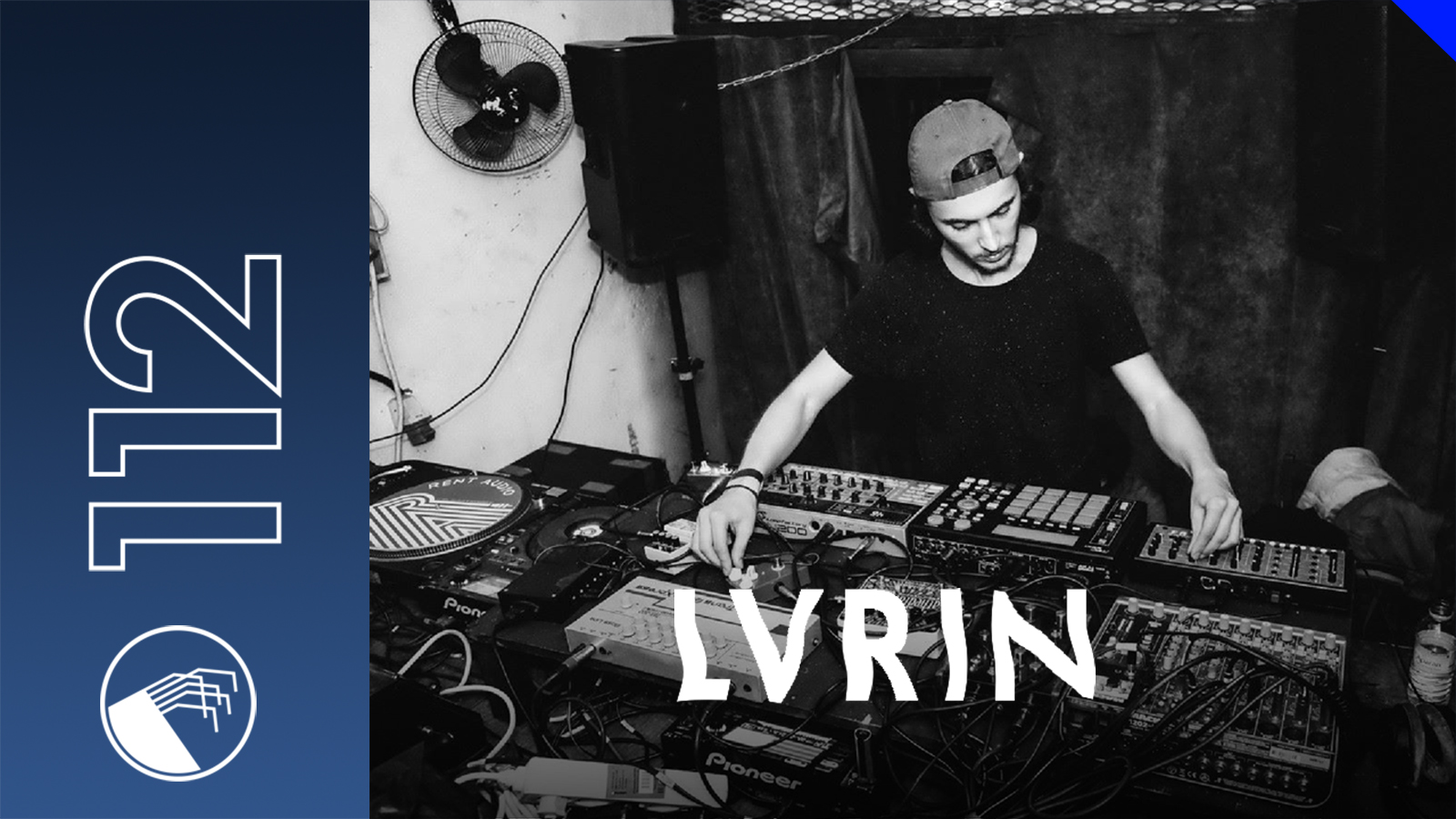 Tracklist:
01. JFK - Aktion In A 10/6
02. Psyclones & Schlafengarten - born dead
03. Psyclones & Pacific 231 - Ich bin ein berliner
04. Ende SHNEAFLIET - Crusoe's Roots
05. JAR - Tag X (2nd Version)(Murray CY Edit)
06. Daniele Ciullini - Soft marble
07. Keller - Lapcej
08. The Hypothetical Prophets (Proroky) - Back to the Burner
09. LVRIN (upcoming Arma Records)
10. Asod Dvi - A.D. Sakharov
11. Nocturnal Emissions-Even the good times are bad
12. Two dogs in a house - Sequence 1
13. Fan Tan - Dress Up (Murray CY edit)
14. A Bleak Reality (Upcoming MRT)
15. Jann ( Upcoming Pinkman Broken Dreams)
16. Executive slacks -The bus
17. Der Gotling - Your hoellenhaupt
18. Esplendor Geometrico - Maria luisa
19. Sympathy nervous - Metal beat
20. LVRIN (Upcoming Arma Records)
After an excellent release on Pinkmans white serie label Broken Dreams, Russian producer LVRIN let us leap once again into his secret world where time and space are colliding in order to resurrect the uncanny sounds of the 80.

As the riff of the guitar takes us back to an old abandonned garage, dreary voices are raising from hell to reach our darkest thoughts. Summoning an antsy incantation, the piercing pads and continuous complaints sound like a slick invading our ears. As the drums guide us through this occult rite, we descry the path to a metallic jungle. While a hail of snares and hats wrap up the final incantations, the battling drums and conquering notes enable us to dive into another dimension. Synthesizers become masters and the scraping bass is imposing its ominous sound through the glitched rattles. A wavy atmosphere takes place, at the encounter of post punk and industrial black tones. The narrating voices pursue their bewitchment, preparing for the storm to come. The minimalistic drum pattern nurtures your deepest feelings and achieve from transposing you into LVRIN tenebrous world. The acid is echoing far away until you can feel its unpropitious presence going back and forth through your eardrums. Control is being taken by the 606 as duskiness invades our souls.

With this podcast, LVRIN demonstrates once again his love for industrial electronic sounds, and his affection for time travelling. Combining his modern vision to the effective minimal electronic sounds of the 80s, his psychedelic and caliginous sounds reflect his devotedness to hardware.