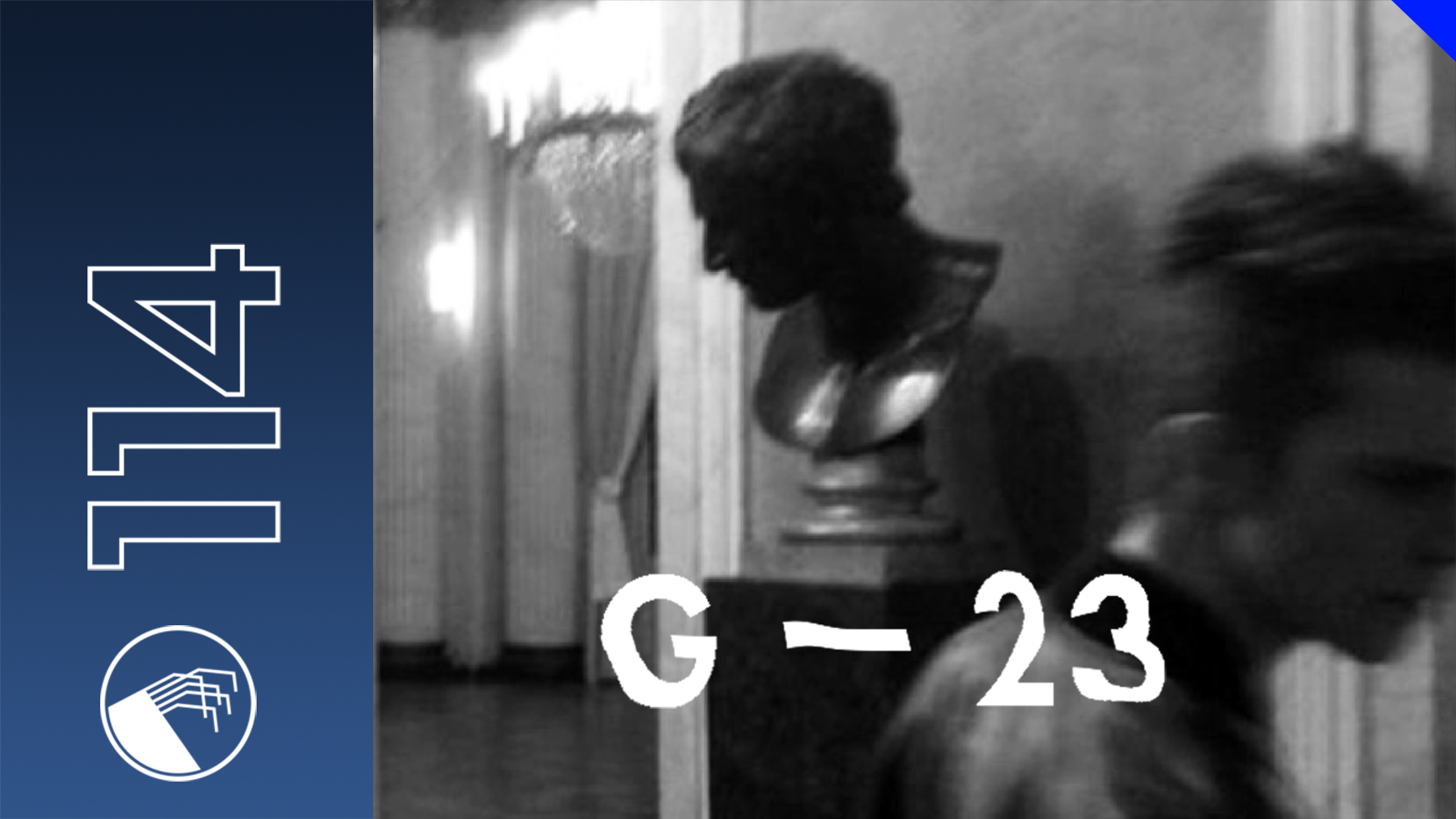 Tracklist:
01. Biosphere - Metisgoth (Apollo / Belgium / 1994)
02. Rainbow Lorikeet - Parasomnias (???)
03. Fallbeil - Opontius (Return to Disorder / Germany / 2016)
04. Viktor Vaughn - Raedawn (Kaman Leung Remix) (Takeshi Records / US / 2008)
05. ///
06. Ismistik - Daybreak (Djax-Up-Beats / Netherlands / 1995)
07. Dj Groov - Jam From Space Haus (Unreleased)
08. Unknown Artist - Untitled Jacker (???)
09. Matt Whitehead - Crosstalk (Super Rhythm Trax / UK / 2016)
10. Gescom - D1 vs. Adonis - No Way Back (Skam / UK / 2007)
11. DMX Krew - Wood Beads (Hypercolour / UK / 2016)
12. Andrea "Sprawl" Benedetti - Time (Solar One Music / Germany / 2009)
14. Textasy - Spiral Escalator (???)
13. ///
G-23 has released tracks on labels such as Mincut, Super Rhythm Trax or Return to Disorded under his alias Moscow Death Disco. This multi talented and multi facetted Italian producer also operates twisted rave sound under the name Secret Rave or more experimental as "Strange Audio Dreams", on his very own label art-aud. With an upcoming E.P on 10pillsmate under Dj Groovs name and an E.P on Valcrond Video to come, we felt necessary to let our ears be charmed by G-23 for this podcast.

As a video game character would discover new horizons, G-23 embarks us for a new exploration with this very well balanced podcast. Soughing voices and aerial pads welcome us, crickets and frogs in the night are walking alongside with us, the quest is beginning. The beat starts and we can distinguish our first checkpoint as an old factory is taking form in front of our eyes. The alarm is ticking and here we are driven into this warehouse where boisterous machines are functioning and robot-like workers are sweating. Repeating their gesture they create a damp atmosphere punctuated by this timid but growing acid line. Rhythms are mechanical, automated. As we advance, it feels like we are exploring new rooms, new machines, and new operated gestures, each giving birth to new sounds. Electro and acid are combining together perfectly to produce this monster we pursue through our pilgrimmage. The walk is risky, the pace accelerates, as we pursue our visit of this old manufactory, doors open on a battlefield. Aquatic acid lines are battling with snares and drums. We regain our energy thanks to the punchy kick and the well orchestrated breaks. Electro is regaining field as we pass through the last door. The final motorized workers are completing their relentless, alienating tasks. The music swifts from one ear to another and gains our body compelling it to animal-like gestures. We leave the factory and let its rhythms flow through our ears like a familiar murmur. The reassuring and comforting pads coat ourselves through the final checkpoints of this musical journey, meanwhile the muttering voices are seeking for our attention. Acid takes control one final time helped by the crushing snares and omnipresent hats. The factorys alarm resonates once again in our ears as the jungle patterns close our expedition.

With this podcast, G-23 demonstrates his excellent ability to marry styles, sliding from noisy electro beats to thunderous acid basslines and heavy kicks. A good balance that gives soul to the music and takes us on an unique journey.