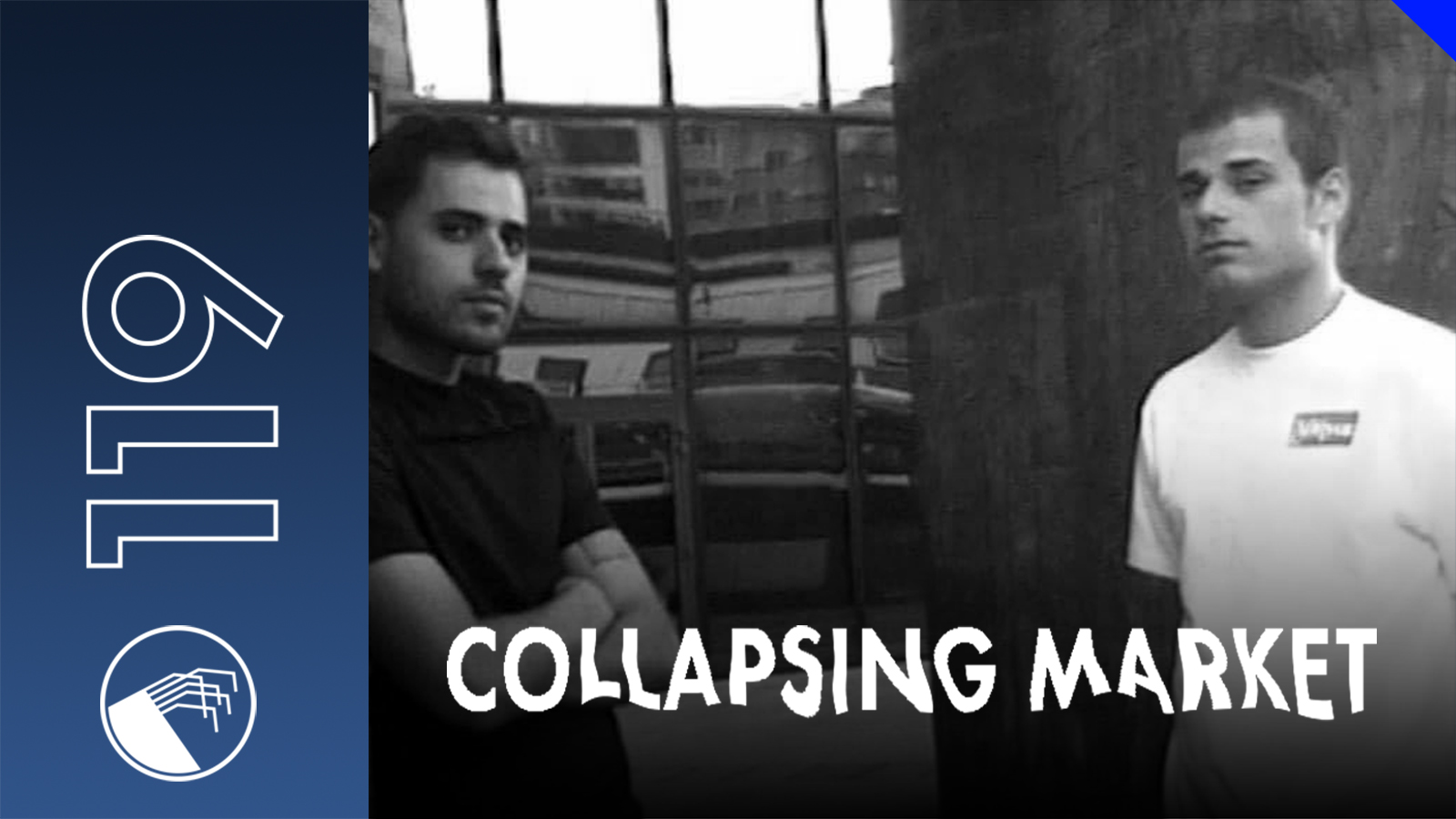 Tracklist:
01. Sleep Chamber - The Last Fantasy [Trinity Records /1985]
02. Mania D - HERZschlag [Monogam / 1980]
03. Undiscovered Pornography - Hum Of The Druid [Nostilevo / 2016]
04. Lussuria - Breath Of Cinder [Hospital Productions / 2014]
05. Hallucinator - Phebes [Chain Reaction / 1999]
06. D.A.R.F.D.H.S - Norr om Uppsalasl
Collapsing Market was founded in 2014. They first started releasing mixtapes (Andrew Lyster, Sidney & Suleiman among others) before starting releasing records early 2016. First one was Louis with the alias Eszaid in January (€€€ EP), then the Russian producer Buttechno in April (7 EP), and Norin early october (??? EP), whos Lust for Youths frontman and had his debut LP on Posh Isolation in January 2016. We also had two tapes this year, one by a Greek producer Restive Plagonna and most recently Eszaid in December 2016

Future looks like this:
Next record s a reedition of a work of my grandfather Morteza Hannaneh - who was an Iranian composer and conductor - with the Symphonic Orchestra of Teheran in the late 60s. Its a musical work composed for a ghazal of a very famous Iranian poet of the XVIII century, Hatef. The poem deals with the founding principles of Sufism, and the idea of a unique God. its both traditional and orchestral, which blurs the bounds between oriental and occidental references, but it also has some very contemporary soundings, which question a lot the musical links between times.