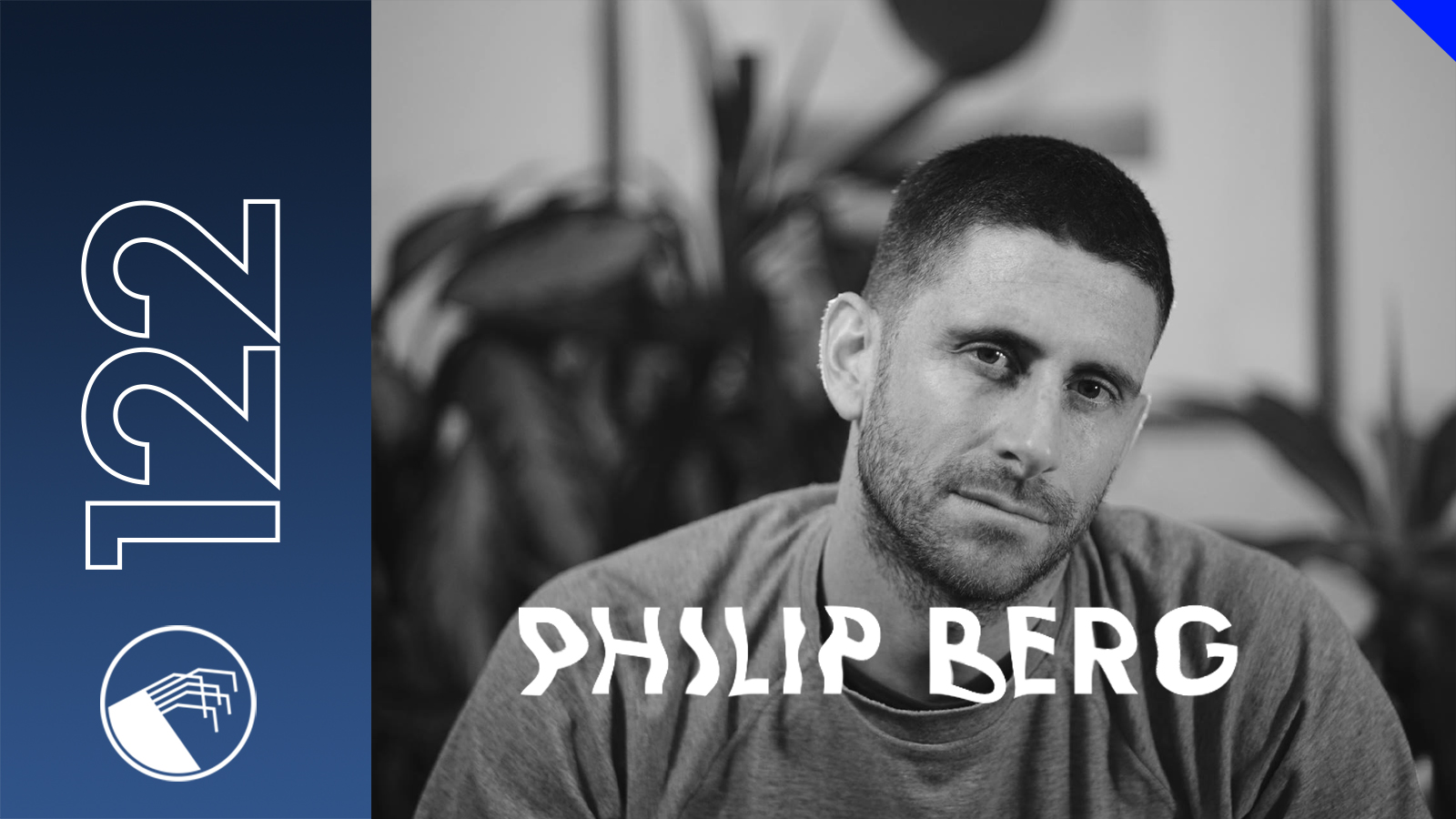 Tracklist:
01. 33.10.3402 - 100 Drone Radio Passive Scape [L.I.E.S. / US / 2016]
02. Himadri - Trace [Volume / UK / 1995]
03. Para - Achterbahn Trip [Antler-Subway / Belgium / 1990]
04. Prototype 909 - Karma [Sonic Records / US / 1994]
05. Tzusing - Esther [L.I.E.S. / US / 2017]
06. Robert Bergman - Nr. 2 [Brew / Netherlands / 2016)
07. Bourbonese Qualk - Digital Domain [Praxis / UK / 1992]
08. De-Bons-en-Pierre - Demissionne En Tuant Ton Patron [Dark Entries / US / 2017]
09. Portion Control - Justice [Illuminated Records / UK / 1984]
10. Unit Moebius Anonymous - Untitled [SD Records / Netherlands / 2012]
11. Carter Tutti Void - f = (2.4) [Industrial Records / UK / 2015]
12. L@N - Untitled [A-Musik / Germany / 1996]
13. Hypnobeat - Can God Rewind? Close The Fridge! [Hawai / France / 1985]
14. Parrish Smith - Savior Of The False [Knekelhuis / Netherlands / 2016]
15. Raschenko - Import [Wabbit Twap Wecords / Denmark / 1984]
Philip Berg is a Frankfurt based DJ, who has gained the true prominence for his eclectic taste. Philip not only runs a series of club nights called Blind Bodies, but he is also a host of the Tactile recordstore parties, which happen twice a year at Robert Johnson club in Offenbach. We asked him a couple of questions in attempts to find out how to be such a cool DJ and where all this diversity of his comes from.

DT: A lot of people are familiar with your work but not with your background. And we should fix it. Let's start with the most obvious question: when and where did you start DJing?

PB: Like really DJing in a clubs you mean?

DT: Yep!

PB: It was about 10 years ago, I think. By that time I was 25 and before I was collecting records already for 5-6 years, but played it only at home with my friends. In 2007 I had my first gigs. It was at an art space called Lola Montez in Frankfurt which also did parties once a week. Few month after I started to organise the parties there myself, inviting DJs who I liked.

DT: Was it like a natural thing for you?

PB: Sure! It was good, because the audience were mainly art people and they were open minded to all kinds of music, so it was possible to try a lot of different styles, I could actually play whatever I want.

DT: What helped you to develop as a DJ?

PB: Do you mean like what influenced me?

DT: Yes, maybe a some people or certain places?

PB: Hm, I remember the first influence. After school, I was in Cape Town in South Africa and I had a friend there who was playing a lot of acid house, chicago house, italo disco and a lot of stuff from the 80's. It was my first influence. I was amazed how all this old music still sounds so nice. Thats how I had my connection to older music and was introduced to the DJ mixes of I-F or CBS broadcast radio. After that I was looking for more music like that. In the begining I was playing a lot of italo disco and mixed it wis acid and chicago house.
After I quit at Lola Montez, I think in 2009, I started to run a monthly night in a different off locations in Frankfurt. Me and my friend Sergio Casariva organized the Tropic Rhonda parties for almost 5 years every month. Usualy it was just a room that we thought it would be nice to make a party at. We'd put a soundsystem there, organized a bar by ourselves. Sometimes we could do a party twice at the same place, but normaly we switched.
Sergio was a huge collector for many years and introduced me with a new music and new DJs we'd invite over like Tolouse Low Trax or Vladimir Ivkovic and a lot of Salon des Amateurs' guys. Or like Phuong-Dan, who was one of our first guests. And of course all of them were a big influence for me. Sergio and I also did lots of record digging at hidden shops in Frankfurt and other towns all over Germany at that time.

DT: What qualities a good DJ should have? A good taste in music, big record collection, mad mixing skills - these are too obvious. What else?

PB: First of all I think that a good record collection is definitely more important then great mixing skills. But in general it's difficult to explain. When I hear a good DJ, I can always hear the difference to someone who has just started, so experience, collecting records for many years and develop your own style is important too.
Another aspect is ability to play stuff you really like, not just what people expect to hear from you. I think really good DJ can always surprise you. He plays a stuff you've never heard before and you think "wow, I have no idea what kind of music is it, but I love it!" And also very important to connect old music with a new in a set. Someone who plays only old stuff sounds boring for me. As well as someone who plays only new music.

DT: What, let's call it, features are the most important for a DJ to become successful? Of course by "successful" I don't mean playing in Ibiza for five-digit fees, just being demanded and respected by colleagues.

PB: I'd say you need kind of a network, to make exchange with other DJs you like. Get as many different influences and develop your very own sound.

DT: How would you rate the importance of being not just a DJ but a producer as well?

PB: For me it's not very important, it's two different things.

DT: So for you there is no connection between these two?

PB: Well, I think if you want to be a good producer, it definitely helps a lot when you have a good record collection that will influence you. And it's easier to become a famous DJ when you produce music, but it doesn't say much about your quality as a DJ. I think today it is also easier for clubs to promote DJs who don't produce.

DT: A lot of DJs manage to combine this two activities somehow. Didn't you think to start too?

PB: No! (Laughs.) Sometime I think about it, but then I remember how much work and time you need to put in it and also you have to buy all that gear. I know it would take away my focus from DJing. And I also have a regular job during the week, so it would be too much for me!

DT: Ok, let's get back to DJing. We know, your taste in music is really wide, but are there any particular genres that have a special place in your heart?

PB: I like Belgium new beat stuff and the special vibe it creates. Sometime it's slow music in general, like 100 bpm stuff, but I wouldn't point to any specific genre. So if I need to pick just one, it will be new beat.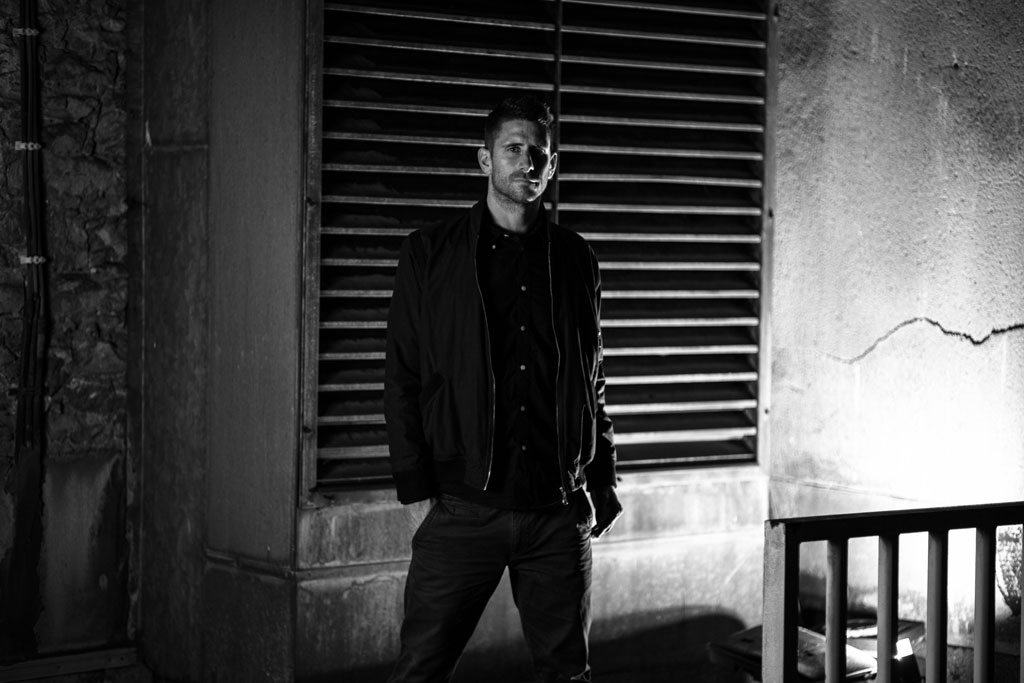 DT: Tell us a little about scene in Frankfurt. Are you going out there? What's your favorite nights and places? What would you advise to not miss?

PB: For clubbing it's definitely Robert Johnson in Offenbach. Usually there are a lot of great DJs and the soundsystem is really good. Also have an eye on the off-space parties organised by Charlotte and Toben of the MMODEMM label! They do the most exciting parties and live shows in Frankfurt! Another place I like is AMP. It's actualy a bar, but they have a great soundsystem and invite DJs. Sometime they have some kind of a listening sessions, where relaxing music is playing and you can just sit and have a drink. And most of the time there are a lot of nice pop-up bars / club in Frunkfurt that you hear about from friends.

DT: What was the best place in the world you played at?

PB: Salon des Amateurs in Dusseldorf and Golden Pudel club in Hamburg. These two places was a big influence for me.

DT: By the way what's going on with Golden Pudel now?

PB: It's being rebuilt actually and will open very soon, like in two or three months.

DT: I saw your name in the latest addition to the DT Camp line up. Any expectations?

PB: Of course, I have many expectations! (Laughs) I mean line up is very nice and the scene area looks great, it's in a forest, so yeah, I am really looking forward to play in this forest rave. By the way just yesterday I met Elena Sizova at Robert Johnson and she told me about last year and how it felt like a little family for a few days. So looks like I'll make some new friends and have a lot of fun!