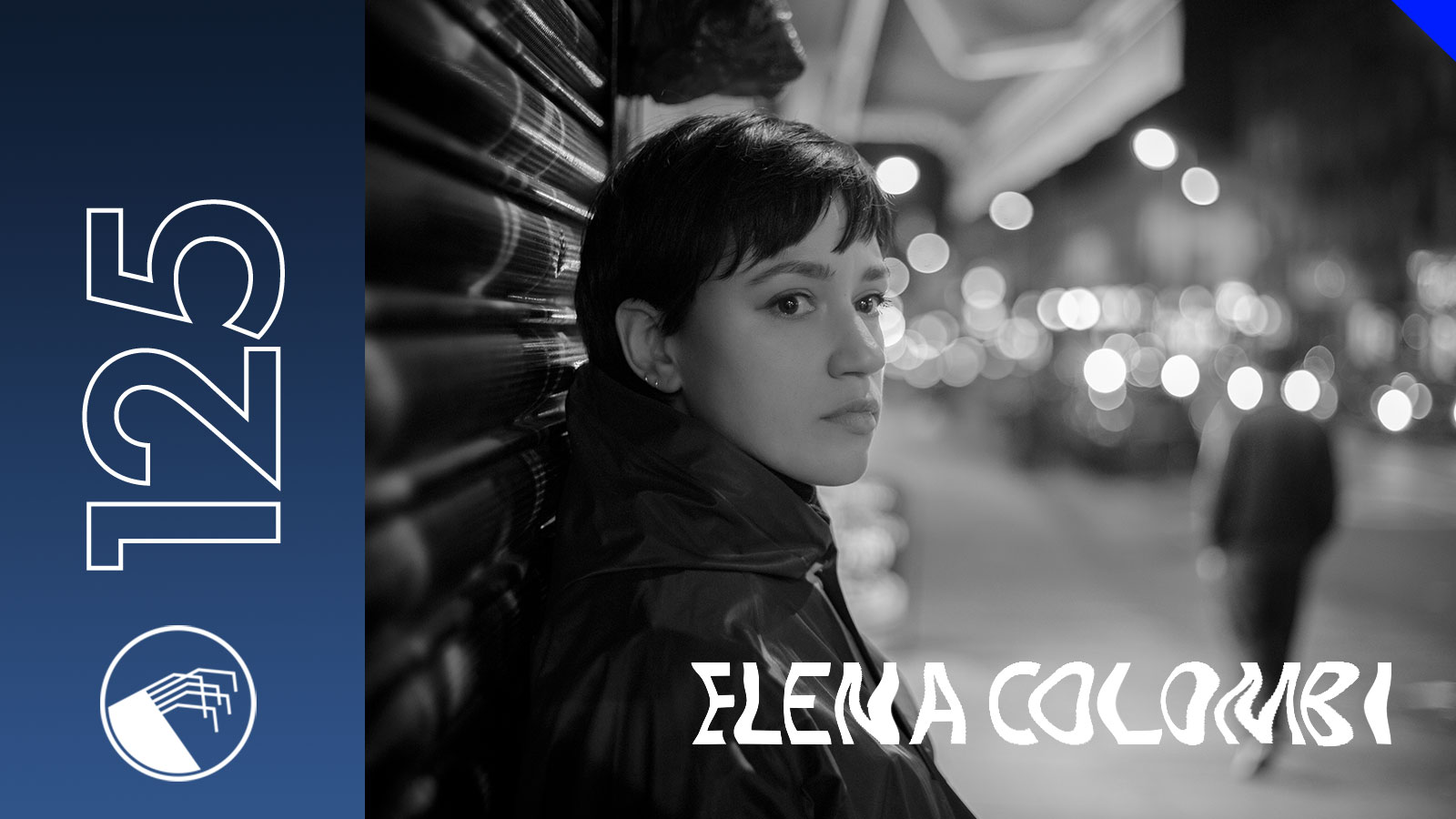 Tracklist:
01 Yamaoka - Room Number [Twice Removed / Australia / 2015]
02 Le Chocolat Noir - Tanka Linja [Return To Disorder / Germany / 2016]
03 Der Gotling - Conspicious (Dunkeltier/Ober Mannkind Edit) [Mond Musik / Germany / 2015]
04 Throbbing Gristle - What a Day (Obb Globelyn Rework) [Whypeopledance / Lithuania / 2017]
05 Smagghe & Cross - Warren [Offen Music / Germany / 2017]
06 Matthew Herbert - Cheekbone [Hypercolour / UK / 2017]
07 Awanto 3 - This is When We Met [Dekmantel / Netherlands / 2017]
08 Bintus - Reincarnated Savage [Bedouin Records / UAE / 2016]
09 Sias - Brickfields [forthcoming Jheri Tracks]
10 John Bender - 38A1 Cities [Record Sluts / US / 1981]
11 Sebastopol - Manethon (Privacy Remix) [Correspondant / Germany / 2017]
12 Jack Pattern - Kernkraftwerk [forthcoming Cosmic Pint Glass]
13 Unknown - Untitled (Edit)
14 Helena Hauff - Sea Shore Acid [Panzerkreuz / Netherlands / 2014]
15 JANN - Distorted Life [Pinkman / Netherlands / 2017]
16 S.M. Nurse - Frutta [Domestica / Spain / 2013]
17 Martin Dupont - He Saw the Light (Mick Wills Edit) [Prego / France / 2017]
London is an everyday challenge and can act really rough to its residents. But looks like for Elena Colombi it's just the perfect place to live and to evolve. The necessity to survive as an artist tempers the spirit. "It's a bit of a cliche," she admits. "But I find comfort not interesting."

Elena moved to the rainy capital around 9 years ago from Bergamo, Italy, where she was raised in the loving family, free and far out from the ordinary. In 2008 Colombi just took one way ticket to London with the strong desire for changes. Soon after she decided to throw a series of a small parties in unconventional places and that's how she started to make her name on the underground scene. Underground even literally because the first night called Abattoir (French for slaughterhouse) took place in the basement of some Polish restaurant.

Even today as a successful DJ Elena still has a weakness for tiny clubs with their atmosphere of intimacy. It's not about the number the of people on the dancefloor, but about meeting new people, making a personal contact and maybe ability to broaden someones perspective.

Besides trying to keep it as close and personal as possible, there is another interesting aspect of Elena's approach to her audience. As a DJ she loves to play with people's expectations. Listen just a couple of episodes of her radio show at NTS and you'll understand why. She doesn't want any labels with the genres to be pinned on her name. And that's the result of Colombi's monstrously wide taste in music. Elena herself wouldn't even try to describe it or identify any structure. She admits, most of the time choise of the records depends simply on her mood at the moment.

With this episode of DT podcast Elena guides us through her mood as well. The journey begins with Le Chocolat Noir's impassive voice layed over strained delayed drum loops. The anxious state flows smoothly into Der Gotling's minor synths forming strong lines and short after everything returns to disorder. But anarchistic vocals and obscure melodies are here just for a while, followed with the gentle electro rhythms and then even some sunny house jam.

The second half of the hour is given to the hands of the acid, sneaky and wary at first. But once acid flux becomes really furious, all the energy is being absorbed by trippy hymn to a phobia from S.M. Nurse. With the last track Mick Wills wipes off the dust from the brilliant vocal of Martin Dupont and takes us back to the glittering synth melodies from beloved 80's.