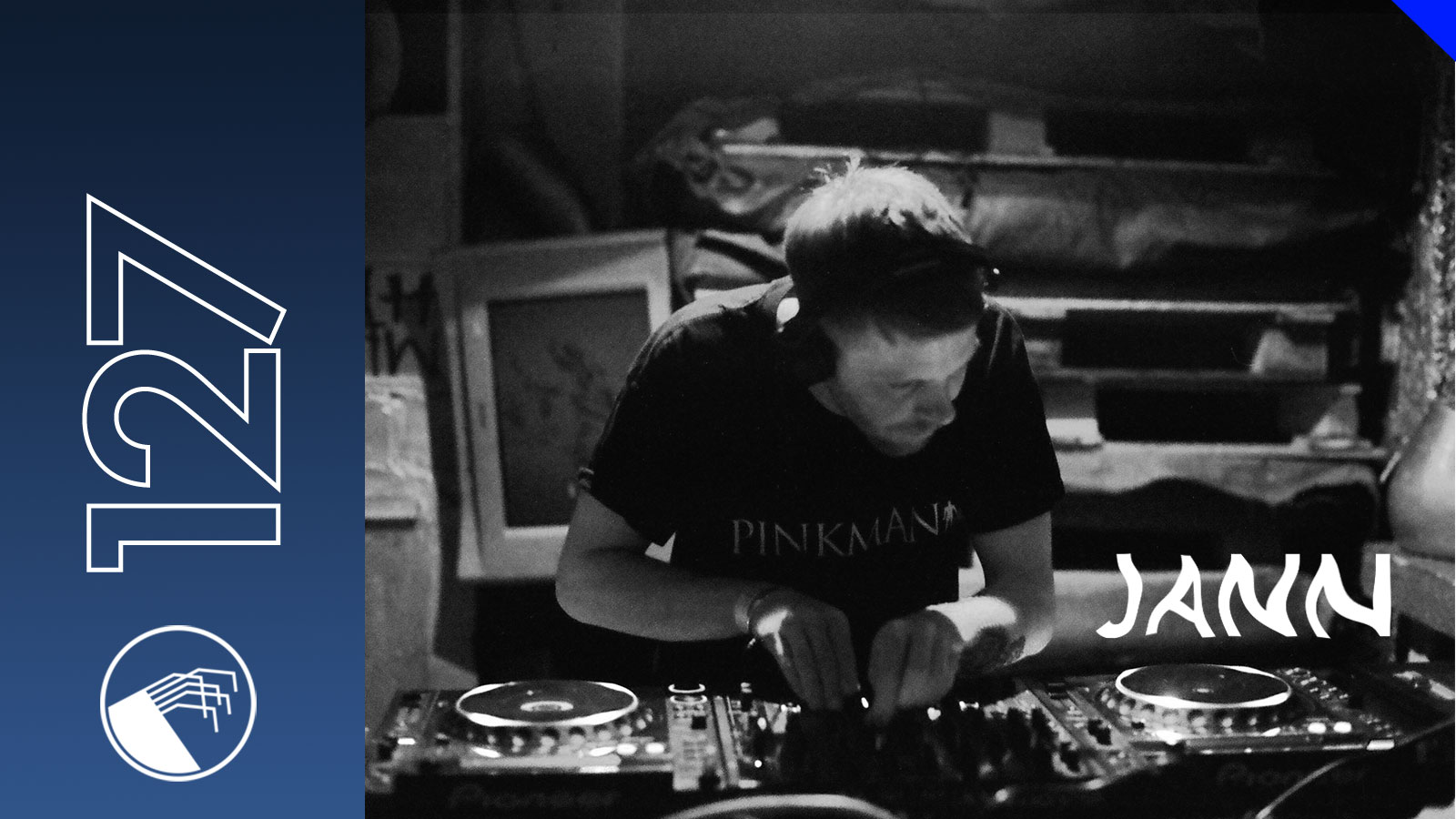 Tracklist:
01. Skinny Puppy - Assimilate (Original Inst. Demo) [Scarface / 1985]
02. Transilvanian Galaxi - Rock On [Sex Tags Mania / 2010]
03. Van Kaye & Ignit - Cool (Jann edit) [Dark Entries / 2015]
04. LVRIN - Skull [Upcoming Sign Bit Zero]
05. Ramleh - RELIGION - Black Seed Remix [Upcoming Il Silenzio Del Rumore]
06. Digital Poodle - Soul Crush (Zoviet France Virtual Mix) [Suction Records / 2017]
07. Bionda e Lupo - Die Kinder Aus Dem Park [Upcoming Charlois]
08. Mace. - Bond Panic [Lux Rec / 2016]
09. BX-8017 - Take An Acid [TSOB / 1988]
10. Broken English Club - Accidents & Romance [Jealous God / 2017]
11. ???? - ?? ??????
12. D.A.F - Ich Bin Tot (Romantisches Lied) [Superstar Rec / ????]
13. Myn - Cold Vision Era [Upcoming Public System Rec]
14. Expropriation - Poza Putana [Vanila Rec. / 2017]
15. THE VOX - Stay Silent (M.W. Edit) [????]
16. Psychic TV - Jigsaw [Wax Trax! / 1990]
Jann is a Bordeaux-based dj and producer, who delivered a sinister acid EP for Pinkman's Broken Dreams white-label series erlier this year. "Heavy techno for the twisted minds," as the label honcho defines this 12". He is also a member of the Parisian 75021 collective and plays a show at Intergalactic FM from time to time.

Among other things the Frenchman is running a regular night together with his mate Theorama. It's called Basement Tales and takes place in Bordeaux' IBOAT club. With these parties friends are trying to introduce their music heroes, all time faves DJs and producers who are constantly changing a sound landscape to a local public .

It's quite hard to define a style for all Jann's activities, but there is definitely a feeling of the influence of today's common mix between acid techno, jackin house, EBM, new beat, synthwave, you name it. And obviously this blend works just perfectly in this particular podcast.

"It has been recorded in my bedroom, which is my studio," Jann says. "I wanted to do something with the different styles I really like, to create some bridges between genres, to tell a story. What's really important for me is this a story about past and future, old music and new music. I mean, that's how I like playing records. Actually this mix could be recorded in a club as well, because the more I get old, the more I feel free to play whatever I want."