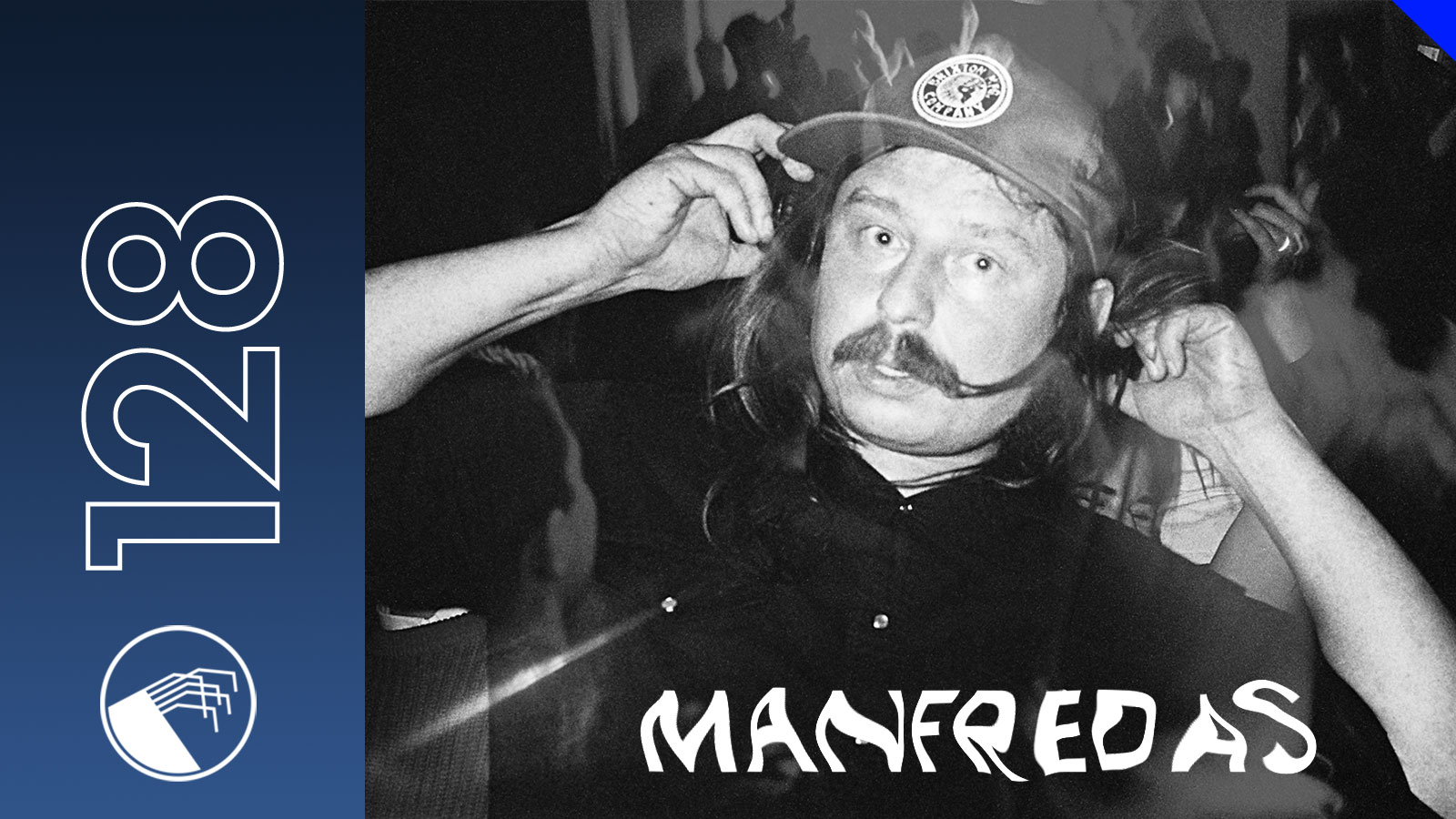 Tracklist:
01. Orior - Strange Rhythm [DDS / 2016]
02. Henry Hektik & Thomas W. Sutter - Infernal Jet Waltz [Regicide Bureau / ????]
03. Asmus Tietchens - Zeerbrugge [Soul Jazz Records / 2013]
04. Untitled
05. Kurtis Scott - Uncrowned Champion [Peoples Potential Unlimited / 2011]
06. System 01 feat Timothy Leary - From Psychodelics to Cybernetics [Interfisch Records / 1990]
07. In Flagranti - Side Chain [Codek Records / 2017]
08. Solar - Sugar Bridge [Squirrels on Film / 2017]
09. 400PPM - New Expiration [Avian / 2017]
10. Scattered Order - Find Girl in Boeing [Klanggalerie / 2015]
11. Black Meteoric Star - track 01 [????]
12. Moon Dance ll - The Dance [????]
13. Colin Potter - Yoursmine [ICR / 1981]
14. 33.10.3402 - losha roba [????]
15. Catalogue - Khomeiny Twist [hat ART / 1996]
Manfredas has devoted himself to music since an early age. He used to work on MTV and on a radio, in the clubs and recording studios. All these jobs weren't always connected with electronic music or at least with the genres you'd usualy expect to hear in a club. But actually that was a true blessing, because this dude could learn a good lesson from everything and everywhere.

Together with his friends Manfredas runs one of the best and most popular nights in Lithuania. It's called Smala and takes place in Opium Club in Vilnius. For the past 4 years Smala is offering strong line ups with the best DJs and the most interesting live acts such as Red Axes, Silent Servant, Vladimir Ivkovic or Ivan Smagghe. By the way exactly Ivan was on of the very few people entrusted to release Manfredas' music on Smagghe's Les Disques De La Mort label. The other one is a canadian imprint Multi Culti.

According to Manfredas, one of the most important aspects of a proper club night (along with the music obviously) is a decent concept in identity, as well as a strong image and of course a beauty in every detail. Honestly, attention for these tiny details is one of Manfredas' best sides. Lets take his obsession with a snare drums for example. This man is chasing a cool sounds all the time. He will allways spot a good sounding snare in some old rare record and never miss a chance to sample it. That's why the turntable is a quite important piece of gear in his studio.

For this episode of Digital Tsunami podcast Manfredas shows his great selections of old groves he might have sampled some noises for the future productions from. Combined with the modern acid house, electro and techno these records shine even brighter. For example, "Earth Rhythm" from the reissue of mysterious english post-punk band Orior. Considered to be lost recordings with all these early drum machine experiments. True rarity! And goes perfect side by side with susspended and slowed down funky rhythm of Henry Hektik's and Thomas W.Sutter's "Infernal Jet Waltz".

Among the other rare finds there is a sluggish funky (again!) disco jam from Cheap & Chic as well as Kurtis Scott's brilliant "Uncrowned Champion" imprinted in time and space with a hand held tape recorder. And the cherry on the cake is a live performance from the french free-jazz band Catalogue. This particular song called "Khomeiny Twist" was recorded in Basel, Switzerland in 1982. It's almost impossible to come of this beautiful blend of the funky bassline, the reckless guitar party and punkish drum sequence (mind the snare!).