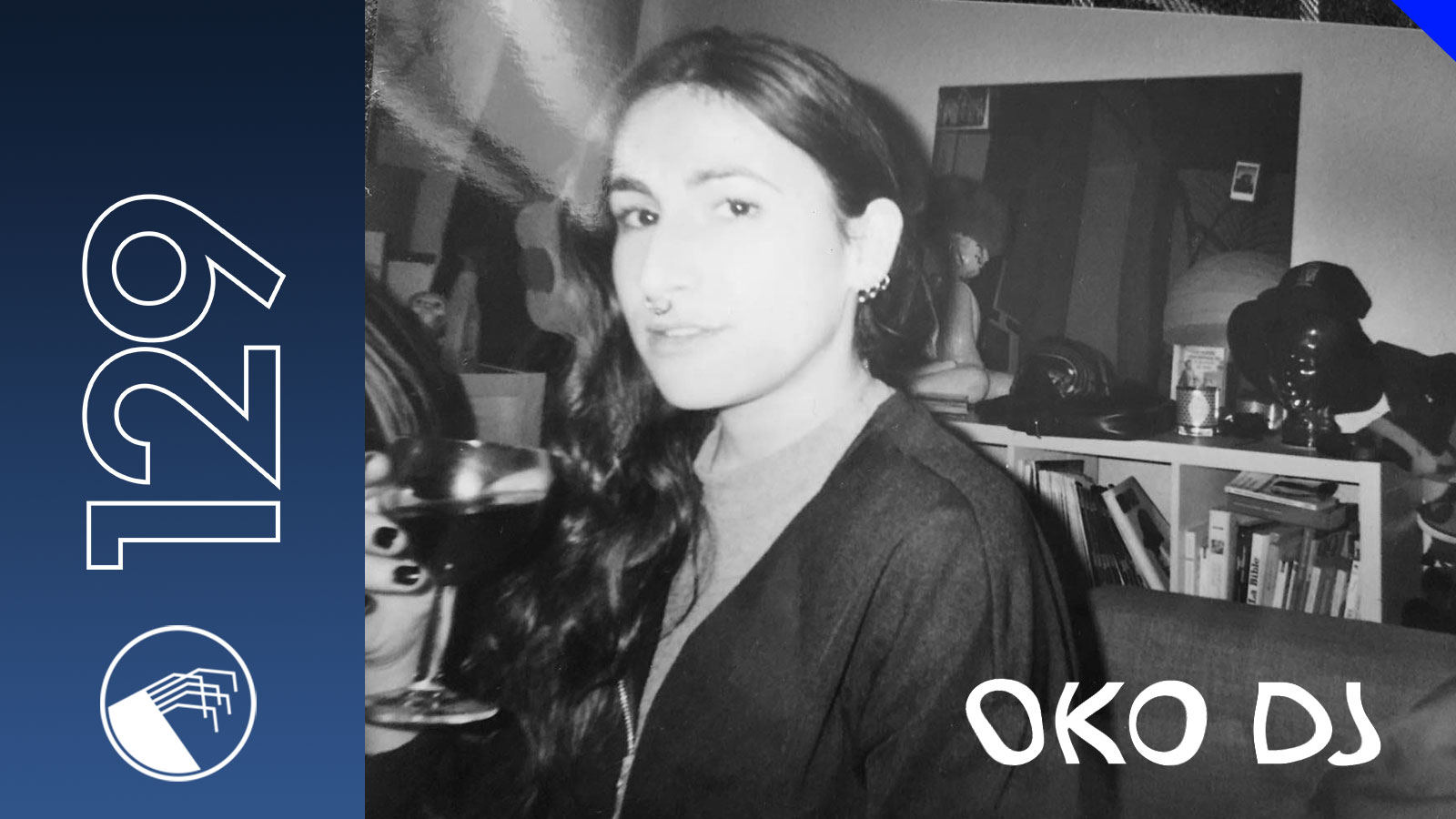 Tracklist:
01. Karl Sanders - Awaiting the Vultures [Relapse Records / 2004]
02. In Embrace - The Longer Living Daylights [Glass Records / 1984]
03. Restive Plaggona - Those Anarcho Punks Are Mysterious [Several Minor Promises / 2016]
04. CHBB - Neger Brauchen Keine Elektronik [Not On Label, CHBB Self-Released / 1981]
05. God Within - The Phoenix (Riverdrain) [Hardkiss / 1994]
06. $hit & $hine - Excess Laziness Egotism [Diagonal / 2017]
07. Jonny Rock - Mental Tribe [Bahnsteig 23 / 2017]
08. Primera Linea - Posibilidades II [Gira / 1986]
09. Thomas Leer & Robert Rental - Day Breaks, Night Heals [Industrial Records / 1979]
10. Achrome Faya - Acid Trap [Unreleased]
11. Helena Hauff - Tryst [Werk Discs / 2015]
12. Martin Dupont - Andrei Roublev [Facteurs d'Ambiance / 1988]
13. The Aphex Twin - Didgeridoo [R & S Records / 1992]
14. Emily Farina - Doomed to Fail [MO DA MU / 1984]
15. Blurt - Domain of Dreams [Toeblock / 1986]
16. Bourbonese Qualk - Headstop [ADN / 1985]
17. Kid Lib - On My Mind [Green Bay Wavs / 2016]
18. Krisma - Samora Club [CGD / 1982]
A list of Marine Tordjmann's activities shows a great deal of variety. Lets count!

One. She plays outstanding sets. Under an alias OKO DJ Marine transmits her diverse tastes without any limits. It feels absolutely natural for her to delute electronic set with some unexpected stuff from metal to power electronics, from dancehall to trap. "I just listen and play what sounds nice to me," Marine says. "In my understanding to exhaust the boundaries of music makes it more versatile and curious."

Two. As a producer she has a couple of interesting collaborations. One with Italian producer MADTEO (via Black Orpheus) and another one with Portuguese duo GAM (via Eye For An Eye Recordings).

Three. Marine is the head of Parisian department of LYL Radio. Apart from managing the station's programme, she hosts two monthly shows: "Pussy Nightmare" on her own and "Synchronisme ou Barbarie" as a member of Bruits De La Passion crew.

Four. Together with her friends from Bruits De La Passion Marine is organizing the Festival Zone Disco Autonome. While curating this festival, Marine tries to spread her own approach to electronic music again. It is based on a strong desire to broaden the way of exploring a sound. That's why you can see absolutely different styles and genres in the festival line up, just as in OKO's own dj sets.

And five, last but not least, Marine is a part of the team behind one of the modern most interesting and quckly growing French labels - "Brothers From Different Mothers".

This week OKO DJ prepared the barrier-breaking podcast. Well, maybe "prepared" is not exactly the right word as long as Marine's mixes are always contents only of music, that resonates with the moment, no matter how, when and under what tags it was released. There is eclectic yet organic selection of records from artists like Shit & Shine, Helena Hauff, Aphex Twin, Thomas Leer and Robert Rental, Jonny Rock, Krisma and many more.

With this podcast Marine gives us a chance to feel as if we somehow managed to sneak into her player and to check the latest playlist. Today it is filled with ambient, breakbeat, acid basslines laid over juke rhythm, post-punk with the ephemeral percussion loops, made with a synth and recorded on a tape, synthpop flirting with EBM, cosmic arpeggios, unidentified fizzing electronics and even atmospheric jungle.