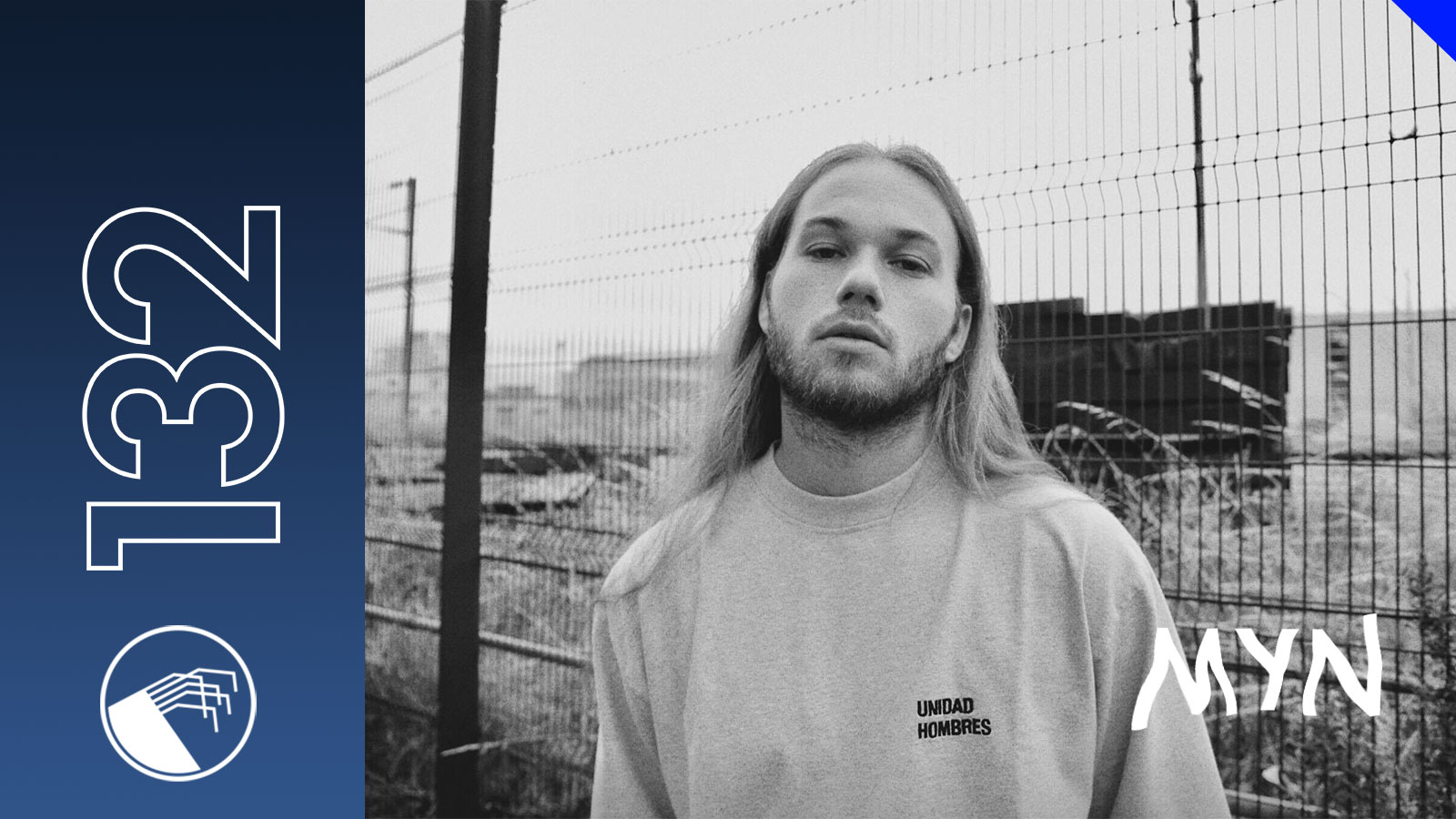 Tracklist:
01. Mortician - Chainsaw Dismemberment [Relapse Records / 1999]
02. Skander - Remember [Endangered Species / 2016]
03. Algaia Is Always Wrong - Blacky J [Phormix / 2016]
04. Eindkrak - Holy of Holies [Forthcoming Unknown Precept]
05. Templeyard Studios - Take 66 (Tripolar Cell Edit) [Forthcoming Public System Recordings]
06. Unknown Artist - Unknown Title
07. Raum Zeit - Unrelased
08. Fallbeil - Unrelased
09. Identified Patient - He Is The Medicinal Cabinet [Common Thread / 2016]
10. Volition Immanent - Wake Up [Mind Records / 2017]
11. Scarecrow - Revolting Silence - Techno Drome International [ZYX Records / 1989]
12. Andromeda Complex - The Servant (Klankman Remix) [Contort Yourself / 2017]
13. Kluentah - Unreleased
14. Pelada - No Hay [Mind Records / 2016]
15. Manie Sans Delire - Simulacron-3 [June Records / 2017]
16. Raum-Zeit - Dampig [Unreleased]
17. Le Syndicat Electronique - Westmoon Klub [N.E.S.S Obscur / 2001]
18. Kluentah - Give Up The Gods [Forthcoming Public System Recordings]
19. Cienfuegos - Unrelased
20. ???? - ????
21. Bourbonese Qualk - Modified [Korm Plastics / 2001]
22. Tolerance - I Wanna Be A Homicide [Vanity Records Japan / 1979]
23. Kiss The Floor - This Desire [Death & Leisure / 2017]
Parisian Matthieu Foltyn found his way in electronic music via his uncle David who use to live on the north of France, had a record store with a lot of EBM and industrial stuff and was a resident at the legendary Belgian club Boccacio in the early 90's. Matthieu started to shape his music career back in 2012. For the past five years he had residency in one of the famous Australian clubs Mercat Basement in Melbourne, worked a lot with Eight Nine crew in at Boney, released his own music under Myn alias and even started a label Public System Recordings. You can see the imprints main concept straight in its logo and identity: security camera is watching you all the time, closely and inevitably. No one can escape it, just like can't escape falling in love with the last release "All Watched Over By Machines Of Loving Grace", double LP compilation with 13 sharp techno and electro cuts with the strong industrial fleur from 13 different artists.

DT: How do you choose artists to work with, to release on your label? Is it necessary for you to know them in person?

MF: No, not really. Actually DJ Spider was the only guy I knew before releasing his music. But not Grey People, who was on our first release too, at the moment of signing I've never met him, we only knew each other via internet. The second one was from Buttechno with the remix from Ekman, I met Pavel first online too, as well as the rest of the artists I sign. Of course most of the time we can meet in person in the end, because I lucky enough to travel a lot and to see all these people. Another good source for me is parties again. I play with artists I like quite often, and usually we have a dinner together before the gig and hanging out in a club, so there is enough time to understand if we have something in common, if we can work together. Honestly, to run a label is really easy for me, because with all the artists I work with we have pretty close view and ideas in music. Even with this last compilation with 13 different names, it wasn't hard for me.

DT: How much of dictatorship is there in a relations between you and your artists? Are you telling them what to do, what to change?

MF: No, why would I? I choose those artists, because I know their music, so if I like the track, I sign it, if I don't, I don't, that's it. And most of the time I like track they are sending to me, because all the guys I work with know their business, they know how things work and how to do it right. Sometimes there are maybe some slight changes, but it's only about the mixing, not about the elements of the track.

DT: Name three most important labels for you. Which made the biggest impact on you as a musician?

MF: It's really hard to pick just three of them, because there are so many great labels, new and old ones. But I'll name few most popular in my record bag: L.I.E.S., Minimal Wave/Cititrax, Contort Yourself, Pinkman Broken Dreams, Diagonal. Three of the most important old labels from the era before 2000 are Vanity Records, Techno Drome International, KK Records. And three of the most important French labels for me are Invasion Planete Recordings, Desire Records, MIND Records.

DT: How did you end up living in Australia? What you were doing there?

MF: My English was not really good, so I decided to go to Australia to improve it and to travel as well. It doesn't sound like the most obvious destination for learning language, but actually it's one of the best. Of course I could go to London, but there are thousands of French people there, so you might end up hanging out with your French pals most of the time, and it's not helping. It turned out that Australians are very lovely people, and it's easy to find friends and to make a living in this country. And the nightlife is really good, too: a lot of people are playing records, have mad techniques and are really good selectors. Melbourne is one of the best cities in the world for DJing, I feel like I'm a half-Australian in my heart.

DT: So why did you decide to move back to France?

MF: Well, it wasn't only my decision, because at the moment I was with a girl, who wanted to go back to France. And also they are very strict about foreigners, it's not easy to get australian visa. A lot of people are doing fake marriages with the locals in order to get this permission to stay in the country. I didn't want to "get married", so I decided to leave.

DT: What happened to electronic music in your country since you came back? How is it now?

MF: A lot of really interesting stuff is going on in France now, and not only in Paris. For example on the south of the country, in Marseille we have a crew called Metaphore Collectif. They do parties a couple of times in a month in a warehouse, with crazy line ups and quite cheap entrance. And you need to have a special card to get in.

Or for example in Saint Etienne there is Positive Education crew. They are doing really good festival with the great selection of industrial, ebm and experimental contemporary music. This year it will be the second one and these guys know what they do. It's really cool and important to have such a unique festival in a place like Saint Etienne, because it's mostly heavy and dark industrial city, there are not so many underground cultural events. I'm really glad to see this kind of stuff not only in a capital, but in other cities too, the scene is growing.

DT: What is the best city in the country when it comes to underground culture? Is it Paris or some less obvious choice?

MF: Yeah, Paris is still the main one. When you'll look at the list of the events just for the one weekend, you'll understand why. We have so many clubs with the great bookings and strong line ups: Concrete, La Machine du Moulin Rouge, Le Batofar, Rex Club, 75021, Renascence. And depending on what you want to listen, you can find almost everything for your taste. There are industrial and EBM scene, classic techno scene, minimal techno scene etc. And for every style there is always at least one big name in a bill.

DT: And in the end tell us a couple of words about this podcast. What's it about?

MF: This podcast is a good example of what I play in a clubs. I usually take the opening slot and I like to begin with the slow noise ambient stuff for the first 10-15 minutes. It's especially nice in the very beginning, when the club is empty and you don't have to put some banging stuff. There are a lot of tracks I have been playing at the parties recently, lots of old and new artists I love. And there is one of my favorite records of all time, Scarecrow released on Techno Drome International, which never leaves my record bag. So enjoy!