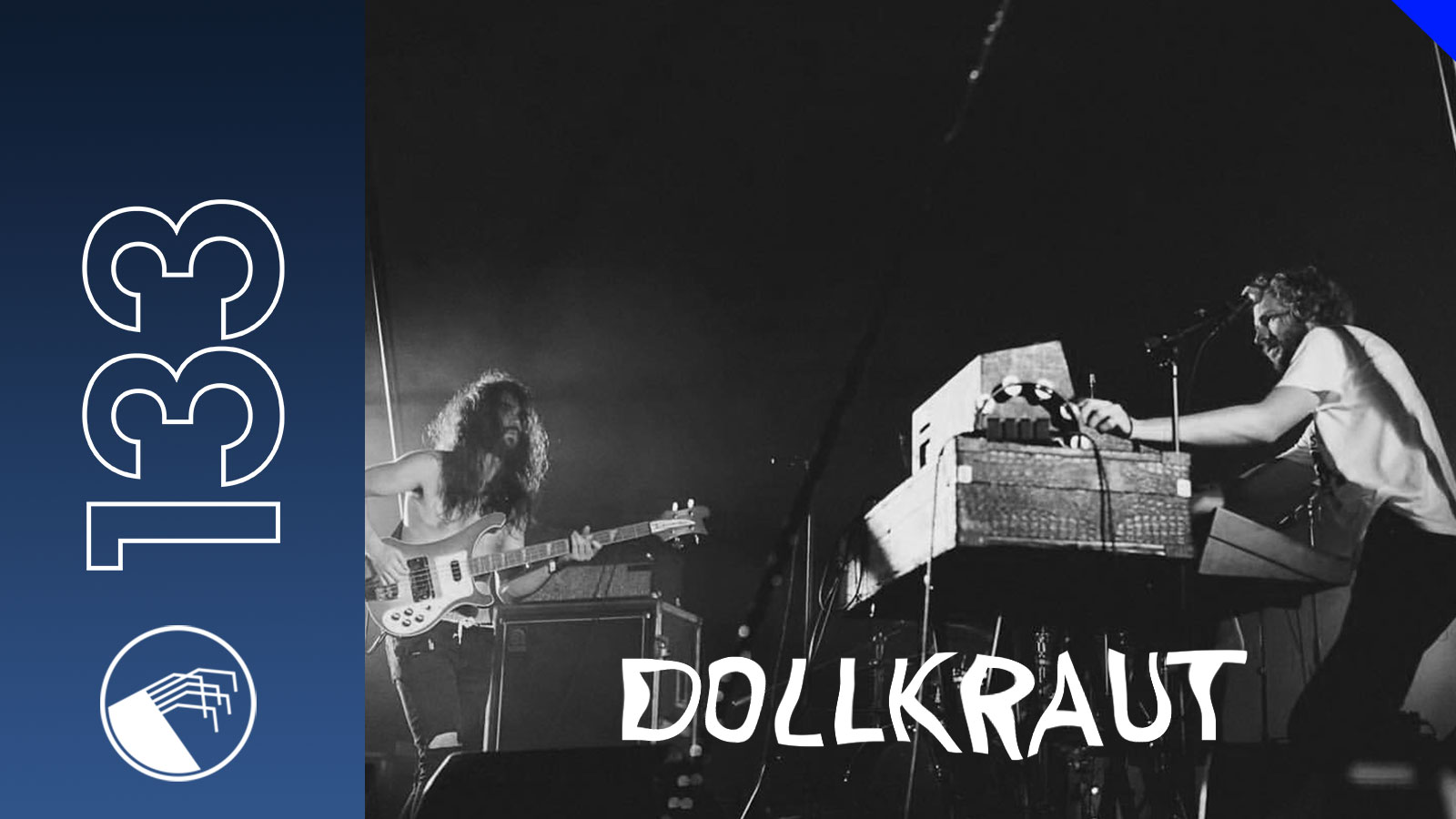 Tracklist:
01. Facit - Livet Ar Blott En Transport [WHR / 2016]
02. Gertrud Stein - Tanz The Samba [UDR / 2010]
03. Kreidler - Kannibal [Bureau B / 2017]
04. Rutes - Bi Bop A Lula [Macadam Mambo / 2016]
05. Yannick Chevalier - Ecoute le son du soleil [Point 12 / France]
06. Zambon - Ucze? Sie Zyc (Kacper Kapsa Edit) [TVPC / 2012]
07. Achab - White Summer Lights [Blu Records / 1978]
08. Sylvi Foster - Love Dawn [Cititrax / 2010]
09. John Kongos - I'm Dreaming [Bubble / 1981]
10. A Certain Ratio - Do The Du [Factory / 1981]
11. Billy Byrd - Lost In The Crowd [Soul7 / 2010]
12. Ted Milton - Love Is Like Violence [Embryo Records / 1984]
13. Metal Moments - Young Boy [Huom Music / 1982]
14. TCP - Twonga [X Rec. / 1984]
15. Bappi Lahiri - I Am A Bad Girl Feat. Shailendra Singh [Super / 1988]
16. Los Gonococcos - Putaing De Con [Music Land / 1983]
17. Enterprise - Space Ship To Earth [Sauce / 1978]
18. Lunapark - Lederhosen [Blow Up / 1982]
19. Tiago - Tam Tam [Disco Devil / 2009]
If we had to describe Pascal Pinkert both as a musician and person with just one word, it would be "retrograde" in its most sweet and positive connotation. Persistent denial of digital world echoes with his eternal love to analog gear and soundtracks from old movies. As a result of this lasting cooperation we have a bunch of releases, covered with a thin layer of noble dust. No matter which alias Pascal chooses (glittering disco vibe of Dollkraut or dramatic synthwave of De Ambassade), his work always has this remarkable vintage aftertaste.

DT: We know you as someone who's really into old stuff. What fascinates you in a past?

PP: I don't know, I think it's because I don't really feel how it's done, let's say all this new equipment. Old stuff made people think differently. And today they can't do anything without a computer, which is a bit of a loss. Or look how people are listening to a music nowadays. It's all presented in front of you, you don't really need to look for it, you just click on a button and it's all here. And same for music making: everyone are producers, and make music, and call themselves musicians. That's why the level of quality is getting lower and lower, I think. This is the main reason, I don't like how it's done these days.

DT: How do you divide your aliases? How do you know when it's done with the one and it's time to move to the another?

PP: Maybe it will sound a bit of a cliche, but sometime less is more. When I start project, first of all I make a plan. So in the very beginning I already have the idea of the whole thing in my head, even the very end. It's easier for me to understand what to do with this project, where it should go, when I needs to be finished and to clear the place for a new one.

DT: Why did you decide you need a band?

PP: In 2014 I had the first album "Schimanski's Black Lullabies". And it felt really organic to put this kind of sound on a stage, to perform it with a band, rather than promote it with DJ shows. And it's more interesting for the audience, I guess? Not just for me.

DT: Was it hard to start working with a band, I mean, you must be get used to work on your own?

PP: Yeah, it was kind of a next step for me, because when you work with people, it's completely opposite to the situation when there is just you. You have more opinions, more stuff to think and to care about, you have to be more practical. It's totally different world.

DT: How did you choose musicians for your band?

PP: One of them I already knew before, he was the bass player. After couple of years of our friendship I found out that he has some kind of a bass guitar playing background. Then I thought why not try to do something together. He liked the idea, from that moment we started to build some kind of a live setup and after a while we decided to add a drummer. From there we've never changed the amount of players in our band, it's always just three people on a stage. The only member we had to change was the drummer. The one who works with us now is the third one. When I offered him to join, he already played in another band, so I knew how good he is. And luckily he liked our songs and took this offer. Now he's still with us.

DT: Are there any producers or musicians you'd like to collaborate with?

PP: Well, that's a tough question, because this person I would collaborate with has to have the same ideas of music as I have. I don't think there are a lot of people like this in the world. But if I have to name at least someone, maybe it would be Brian Eno or someone from Portishead.

DT: Do you perceive artist and his/her works separately or all together? Let's say artist is a total douchebag or upholds the view opposite to yours, would you still like his/her music, movie, book or any other piece of art?

PP: Yes, I think the work itself is more important for me rather than the artist. I don't think art has anything to do with the artist's personality. Or even if it does, but you don't see it in his work, why not still like this work. I'm sure this to things can live together.

DT: Have you ever had to deal with people who do not like your music? Do you even follow what they say about you on the Internet?

PP: Music is a matter of taste, and taste is something you can not agree with everyone. So I don't see reason to waste my time on discussing it and definitely don't follow what people say. We shouldn't judge each other just for a taste. I find it irritating when people don't get it. I don't understand, why people put their time on such a discussions instead of going to listen something they like.

DT: Are there any decisions or actions in your music career you do regret about?

PP: Well, I can not name something immediately, then probably not. I had to take some difficult decisions though, like this thing with the new drummer, when I had to tell the old one to leave the band, for example. It's not easy and not fun, but I never regret about decisions like this.

DT: Would you like to have a regular slot on a radio, your own show? What it would be about?

PP: Yes, I'd love to. Funny that you asked, because I'm working on getting my own show at the moment. I was thinking about something not club oriented, but wanted to focus on a less obvious stuff. I like so many different music, I listen to everything and I want to share it with the audience. As my own taste, this radio show could go everywhere, any direction.

DT: Is it important for you to see your audience in person? Are you ok with making podcast and other stuff, when there is no one but you the moment of playing and recording?

PP: Yes, it's important. I'm one of those musicians who really does want to see for who he's playing for. I like make a personal contact, you know, to get a proper feedback. And it's even easier to play for people right in front of me then to someone who's miles away.

DT: But that's the case when you playing on a radio. Are you ok with that?

PP: Yes and no, because it's a another level of communication with your audience, it's a bit different. They can react during or after the show, they can have their word anyway.

DT: Tell me about this podcast you did for us. What is it about?

PP: I found a couple of songs which I really liked lately. And starting to record this podcast I knew I wanted to add them and to build the rest around this songs. But I can't say I do a lot of preparations before doing any mix. Usually it's pretty spontaneous. I find this free way much better, than any other when you do a lot of preparation, choose all the tracks you gonna play. I don't want to overthink.