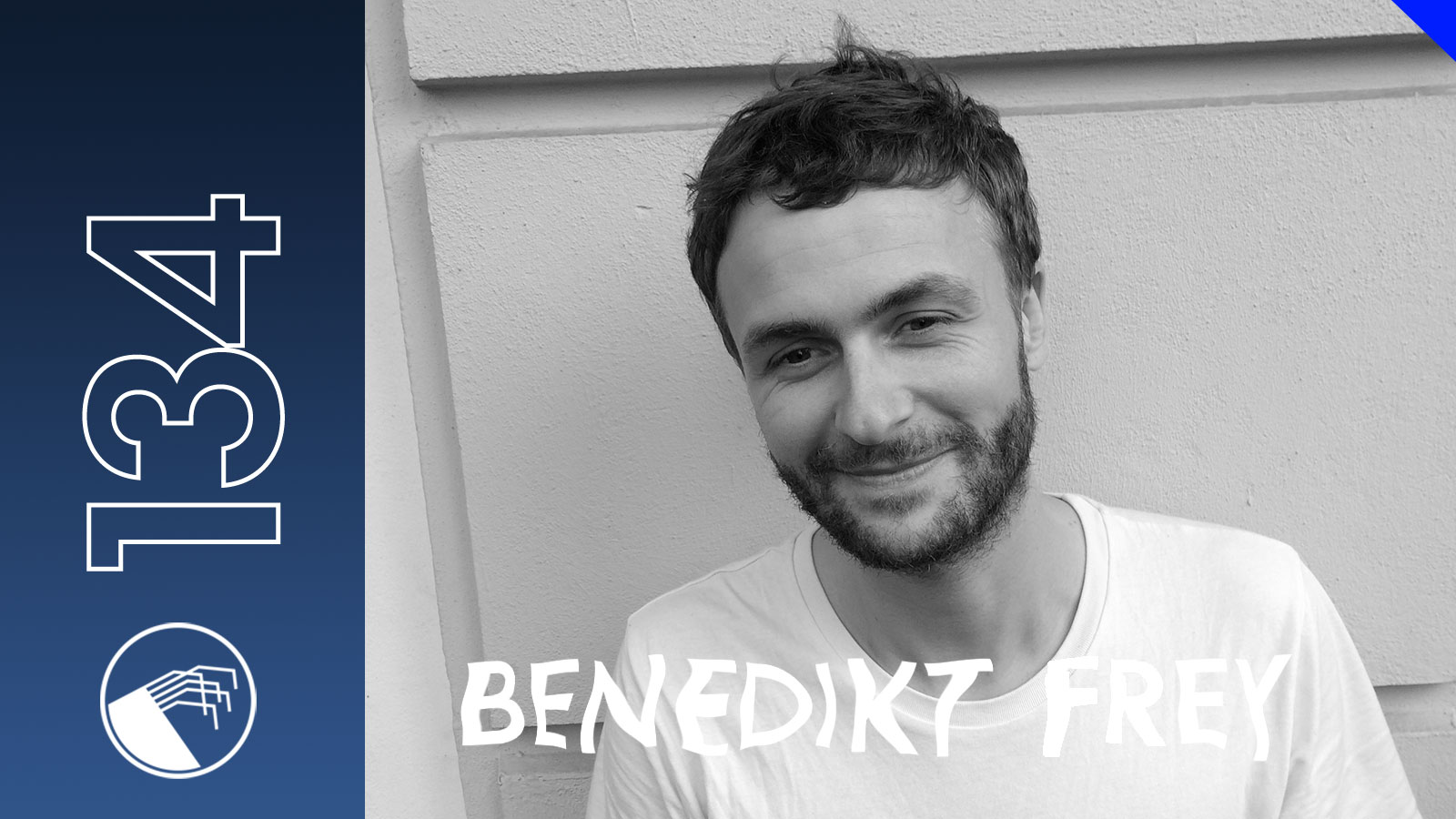 Tracklist:
01. Nico - Frontiers In The Dark [IST Records / 1993]
02. Benedikt Frey - Dissolved Girl [ESP Institute / 2017]
03. Nurse With Wound - Rock n Roll Station [United Diaries / 1994]
04. Different Fountains - Jaw Bread [Different Fountains / 2013]
05. Init - Routine [???]
06. Bufiman - Raising (Gordon Pohl Mix) [ICI / 2017]
07. In Aeternam Vale - Mat [Minimal Wave / 2012]
08. Dolphins - Delivered [???]
09. June - No Escape [June / 2015]
10. Palms - Der Konig (Menqui Cut) [Rare Book Room / 2009]
11. Beck Nash Reyenga - Metalclaw [Offen Music / 2017]
12. Init - Nebbia [???]
13. Keys - Keys [???]
14. Bionda E Lupe - Die Kinder aus dem Park [???]
15. Casiopaya - Cass [???]
16. Benedikt Frey - Xs [???]
17. Init - Rme Cat [???]
Benedikt Frey spent most of his active years so far in Darmstadt, Germany. At the age of 16 he found interest in DJing somewhere around the dancefloor of Kairo club in Pforzheim, where one of his older friends took Frey to a local drum and bass party called 'Mescolanza'. After a while Benedikt started buying records at the local record store Deck 20, mostly jungle and drum and bass, obviously. Serious interest in music production came up at the same age, but for some reason the young man decided to focus more on playing records rather than making his own.

Fortunately for us, this has changed over time. Benedikt now lives in Berlin and already has couple of dozen of releases on many important labels such as Live At Robert Johnson, Creme Organization, Mule Electronic, MRT, just to name a few. His debut album 'Artificial' just dropped on Lovefingers' LA-based ESP Institute. This double LP is beautiful collage of 13 layers cut from techno, acid, post-punk, new wave and trip-hop.

DT: You just released your first LP and, according to some media, it took around two years to prepare the material for this album. Is that true?

BF: The process of collecting music for this album took me about two years. I had around 30 tracks I did in this period, counting from the day the album 'troubled' my head to the day when the files made their way to mastering. So, yes, it's true.

DT: Why did you decide to entrust this release to ESP Institute? I mean very first long play record must be a big deal for any producer, so it must be an important label for you.

BF: I went down the road with ESP Institute because Andrew, the label owner, ensured me I could do whatever I like. He has a bright taste in music and a lot of the ESP releases do travel with a free spirit.

DT: The last release on your own label Love Pain Sunshine & Rain was in 2016. Have you decided to take a break?

BF: Not really, the fifth release is already planned with DJ Overdose. I'm a big fan of his work and really happy he was so patient with me. Sometimes I need more time to decide on things.

DT: Tell us a little about your approach to producing music. What's the first thing you do when you come to your studio?

BF: That might vary, but in the end it's always nice when recordings start melting together.
Since I admire movement in music, my first approach is to avoid "obvious" loops. So, when you start a project, it's nice to work with long stems and variations. My goal is not to see the "4/4 bars" anymore. Of course, that's always a perspective thing, but also the first great challenge in a way.
Today you can truly whisk me away with classic-plump used chords or melodies in music but you can tease me with a good solo, for example.

DT: What do you think about concept of inspiration? As an artist, do you need something from the outside? Maybe a certain mood or your muse?

BF: First of all I don't think there is a certain concept of inspiration. Sure, I do need to get some input, but that can be mostly anything, a movie, a concert, my cat etcetera.
For example, I've had a nice sound experience last week at Berlin Hbf, I heard about 2 or 3 railway info announcements out of speakers, echoing in layers. People who just arrived at my track got really confused when trying to get clear information about their onward journey through the perceiving audio announcement. I like when people get confused.

DT: Your bio on Resident Advisor says you had some "sound studies near the city Frankfurt am Main". What did you study?

BF: I studied digital media with focus on sound on a campus in the middle of nowhere. With car it's 25 minutes but if you go by public transport it's truly a mess. That made it difficult to get a proper audience for final exhibitions. Creative work works best in interference.

DT: Who was your DJ-teacher?

BF: There were some influential drum and bass parties which "provided" a good portion of enthusiasm. And a nice record shop which delivered some great tunes back then. But everything technical just came by doing.

DT: If you had this kind of "students", what would be the first thing you would teach them?

BF: Do whatever you like.

DT: Preparation or spontaneity? When pressing "play" on a first track of your set do you know where it will end?

BF: It's a mixture of both that keeps the wheel turning.

DT: Do you have any certain way of recording a podcast in general?

BF: I tend not to play all my club records in one podcast. But it always goes along with a little selecting. Basically it's like choosing records before you leave the house.

DT: Tell us about this one you made for us.

BF: The one I made for you is a mixture of some of my current favourite slow ones.