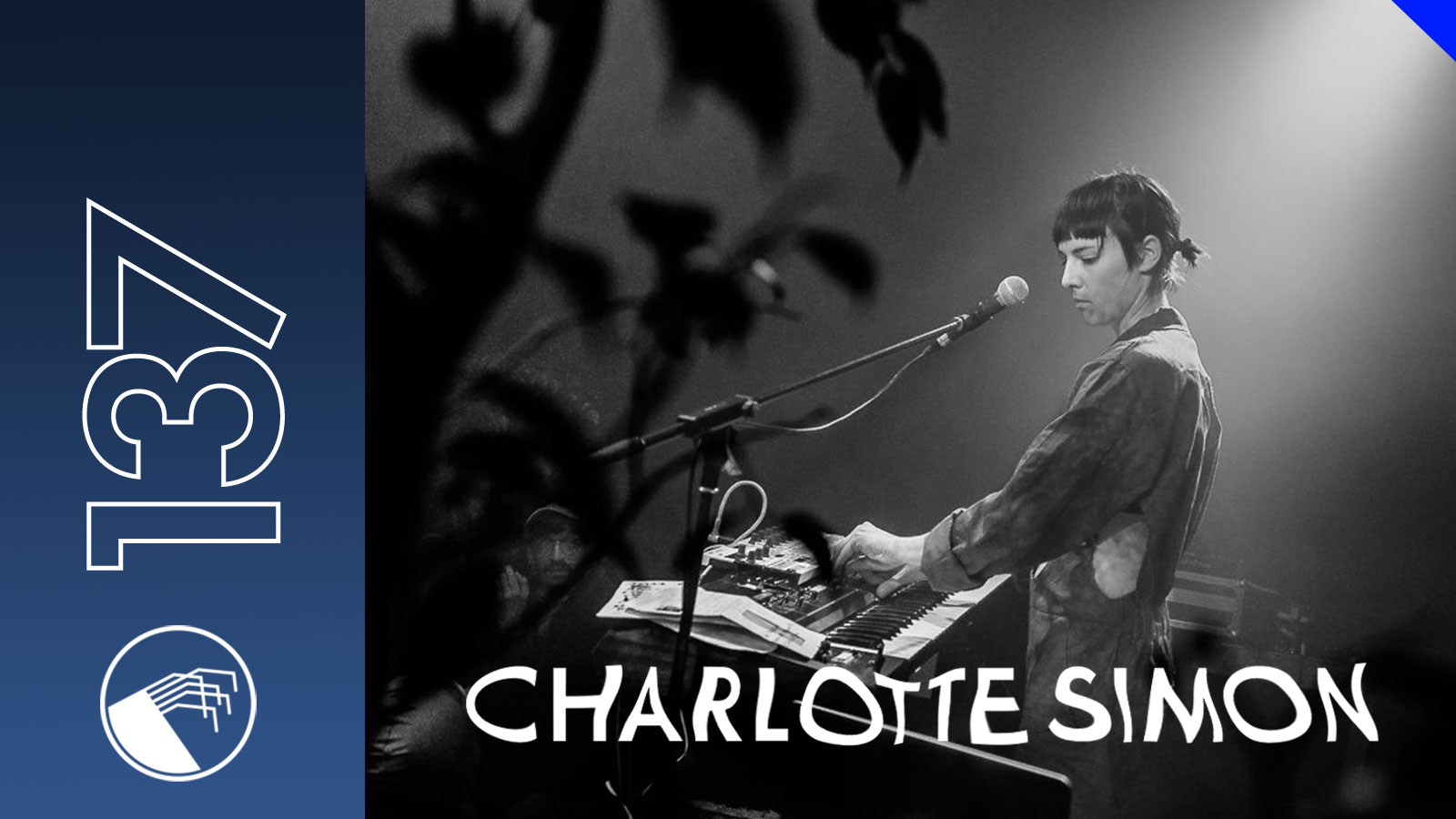 Tracklist:
01. Philip Glass -The Encounter [Virgin / 1989]
02. Lorenzo Senni - Digital Tzunami [Editions Mego / 2012]
03. Private Eyes - Anasazi [Safe Trip / 2017]
04. Via App - Chatter [unreleased MMODEMM]
05. Oval - Strecke [Form & Function / 1999]
06. Skirt - Racing the Sea [Horizontal Grounds / 2011]
07. Manta - Etra [Where to Now? / 2015]
08. Stanley Schmidt - Travolta [PH17 / 2017]
09. Seer - Motionless [Machine Jazz / 2017]
10. O-Wells - Manic Tracqks [ ??? ]
11. Africans with Mainframes - Le Jour Acide Ne Pas Immobile [Mathematics / 2006]
12. Cienfuegos - Social Dysmorphia [L.I.E.S. / 2016]
13. Host Stewart - User Work Hard [unreleased MMODEMM]
14. Yves De Mey - Summer [Archives Interieures / 2017]
15. Maupa Mazzocchetti - Laugh Tool [Mannequin / 2016]
16. Shinobu - Earth [Kang-Gung Records / 1984]
17. Lena Platonos - No. 9 (Red Axes Remix) [Dark Entries / 2016]
18. Toresch - Comida Para Todos [Offen Music / 2016]
19. Skinny Puppy - Second Tooth [Capitol Records / 1987]
20. Annawooh - Earth [Stoscha / 2017]
21. Bruno Spoerri - Meditation [Gold Records / 1978]
Carl Simon, Host Stewart, Mutandini Karl, one half of performance duo Les Trucs, one third of Frankfurt-based tape label MMODEMM, DJ and producer Charlotte Simon likes to play not only music, but names, roles and identity. We asked her couple of questions on finding a balance between music and work, her label and recent projects.

DT: Where are you speaking from?

CS: I'm in my studio in Frankfurt, we just had a meeting for our cassette label MMODEMM here, was listening to demos. I spent most of the time here making music for theater, for performance. And I like to make meetings here, it's like a melting pot of ideas.

DT: I was gonna ask if you still work in a theater?

CS: Yes, that's what I'm doing between making my own stuff. Also, me and Toben, who's doing MMODEMM with me and Benni Bascom and releasing music as Rolande Garros, we work together under the name Les Trucs. And the rest of the time we are making music for theater performances. I enjoy it, especially projects with dance and choreography.

DT: Isn't it hard for you to have music related job?

CS: Sometimes it can be a problem because you getting tired of hearing music too much. You are loosing inspiration. But making a good time schedule, when you have enough time for your own music, it can be even harder. And on the other hand, it can be very inspiring, because we learn a lot from our work with theater.

DT: And what are you working on currently?

CS: We are preparing new release from our band. We didn't play live for 3 years, so now we are having kind of a come back. And we are doing another project with people from Berlin, very exciting thing, involving dogballett. And, of course, MMODEMM releases.

DT: You've graduated from an art school. Which one? What did you study?

CS: I studied at Städelschule in Frankfurt. I was in Judith Hopf's class. I did performances, music videos and a lot of music. And this school has an amazing sound studio with modular system, it's really helpful. But I'm not too active in arts, maybe in performances, but not like visual stuff.

DT: Would you like to broaden your activity in arts?

CS: Yes, but I always need a reason to do it. And I'd need to get back to business, to be connected to galleries I'm not much connected anymore, to put more effort.

DT: What kind of art is the most important?

CS: Music for sure! And I'm so much into hosting events, I really like it. I think we never earn money from it, but we like it so much. To set up nights, to invite great musicians and to meet with people we've never met before. So promoting events is my second favorite thing.

DT: Why did you start making music?

CS: I play piano since I was 5. Also, I have punk and hardcore background. I had band when I was younger, maybe 15 or something like that. I played electric guitar and synthesizers in different bands. It's quite a natural thing when you live in kind of boring province countryside. And in my 20s I got more into electronic music. I bought a lot of synthesizers with my partner Toben who I do music with, we had a big studio, so my interest went more into electronic direction. So it came from collecting instruments.

DT: Which was the first one?

CS: It was Juno-60, really nice synth from 80s. Most of my gear are synthesizers from that time by the way. I'm not so much into making beats, I like melodies. My favorite is SH-101, really great bass synth, and you can hang it as a keytar, looks ridiculous.

DT: Who is your favorite artist on your label?

CS: Oh, so hard to say, there are so many of them. I love musicians who are active since the 80/90s like Felix Kubin or Hypnobeat. And at the same time we have really nice new musicians. For example, recently, we got this demo from really young totally unknown Portuguese guy with 100 followers. His name is Young Prado, he makes really nice heating acid, he's super good. But, in general, we going more for tracks than for artists. Our aim is to compile good selection of tracks that fits together.

DT: At one point you decided to release a vinyl versions of compilations. Why?

CS: For now, it was just once. We got request from Lobster Theremin, they asked if we want to press one of our releases on vinyl, we said yes. So it's only one so far, but we are definately want to go into vinyl direction too.

DT: In one interview you said life is boring. Do you still think so?

CS: Did I say that? (Laughs.) But, yes, it is boring, and I make music to entertain myself.

DT: Not for other people, just for yourself?

CS: Sure, I'm the most entertained pearson when I make something. So, in the end I'm doing it for myself.

DT: Will this podcast make our lives a little bit less boring?

CS: I hope so! I can't put a message for this one into words, I just gathered my recent finds, new releases of our label and from my friends. And I wanted to create noisy, dark, gloomy winter atmosphere.

DT: So, you are preparing us for winter?

CS: Yes, exactly, get ready!