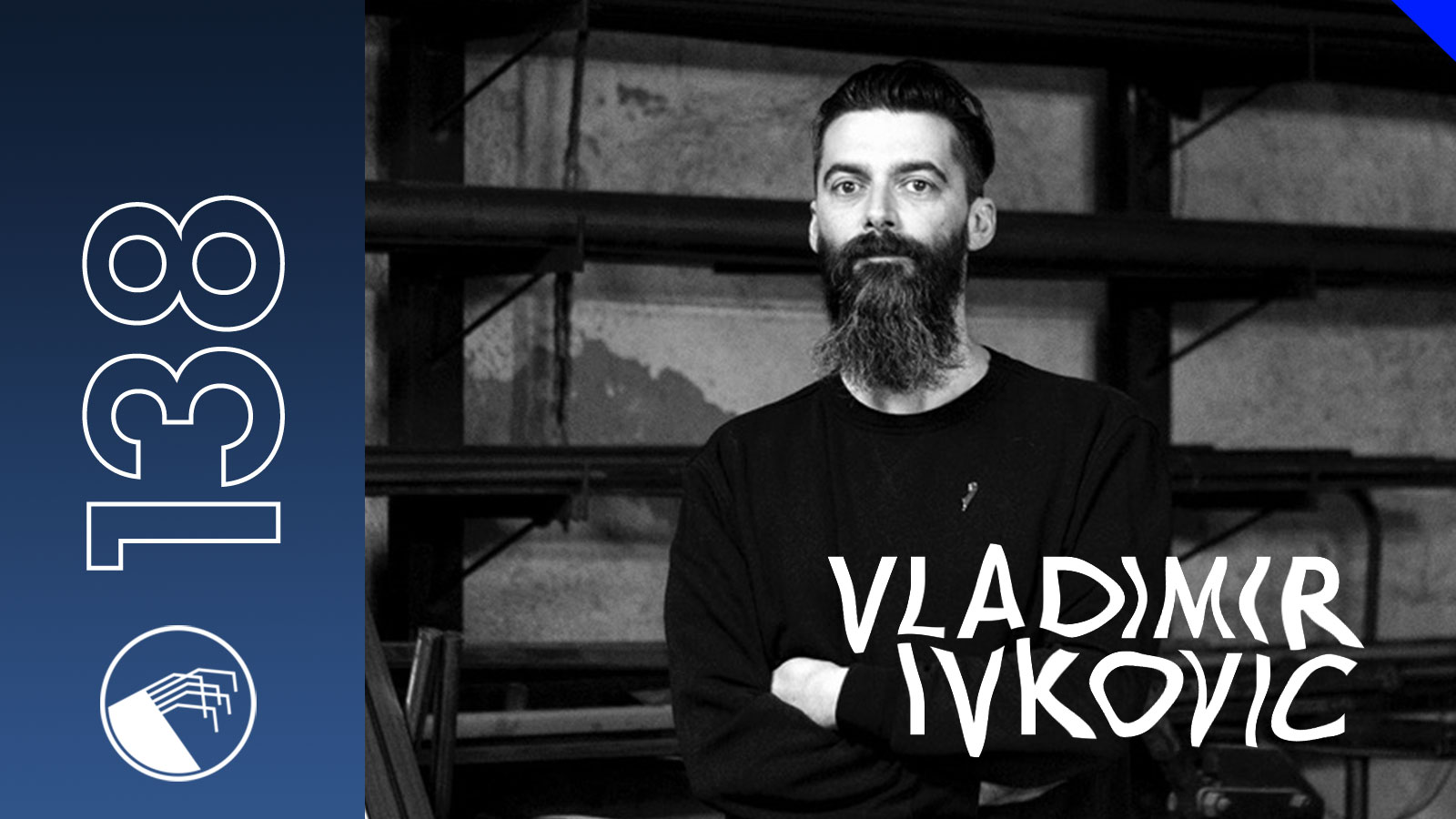 Tracklist:
01. Nurse With Wound - Creakiness - 02 Sand Tangled Women (Echo Poeme Sequence 3) Part One (Jnana Records, 2012)
02. Geins't Naït & Laurent Petitgand - Coué LP7 (Offen Music, 2018)
03. Mutant Beat Dance - Crete feat. Marianna (Nation, 2018)
04. Esplendor Geometrico - Avance rápido (Discos Esplendor Geometrico, 1988)
05. Bobby And Synthia - Queen Street (Modular Music, 1982)
06. Men - Deadly Romance (Autistic Records, 1982)
07. Telectu - Eye In Sky (Valentim De Carvalho, 1982)
08. Heiner Goebbels & Alfred Harth - Kein Kriegsspielzeug Für Jonathan (Riskant, 1981)
09. Javier Segura - No Mires Atrás (Jaja Records, 1983)
10. Кормовая База = Fodderbase = Base Du Fourrage = Futterbasis = Takarmánybázis Edited By Tibor Szemző - Without Adolf (For A Peyotist) (Hungaropop, 1989)
11.Nef - À Chaque Bout (340 MS, 1983)
The last podcast of the year comes from a very special person, long time DJ and really important part of the crew behind Düsseldorf's Salon Des Amateurs Vladimir Ivkovic. Aside from playing music, Vladimir runs his own record label called Offen, which is a warm home for obscure and experimental music.

DT: You are originally from Belgrade. What was it like to grow up there?

VI: It was quite nice for me, in my memories of my childhood at least. It was a very specific country, block free country, so, basically, you could travel everywhere with your friends or parents as long as it was financially affordable for you, of course. With Yugoslavian passport you could go to New York or Moscow or Afghanistan. And at the time when I was in my formative years there were a lot of students from different countries, a lot of them were studying medicine, technical stuff there, because the country had many good universities and schools.

Growing up there you could get the best and the worst from both sides of the world around. It was like something in between Iron Curtain and NATO Curtain. If you were interested, there were a lot of books, a lot of translations. And for us Hemingway was equally important as Dostoyevsky or trash comics from the west. So, I think it was very interesting period in european history and phenomenon of the country in the middle of it.

DT: How did your path in music go at that time?

VI: My parents were very young when I was born, so, they were interested in a lot of things. One of those things was music, you know, it was always there, around us. Not as objects or some exchangeable things, but as moods this music was creating. As far as I remember, my father was into psychedelic rock. At the same time he was the first guy who brought Factory records or New Order stuff to our home. And the whole circle of friends was full of musicians, so, for me, being the first kid in that environment was fun. And music was never far, it always stayed around.

DT: I heard your father was running a couple of venues in Belgrade. Tell us a little about those places.

VI: Yeah, he did, but, I think, in his life it never was a goal setting. Those things happened by accident. The first place he ran was a nice little restaurant with a wooden terrace. It was in Belgrade, at the lake, where people would come to swim and to walk around. Now it looks exploited to the max, full of restaurants, advertisements and other big city trash. So back then, we are talking about early 90s, my father opened this place together with his partner. It was called "Sara", open only during a day, because, basically, the place was for those people who would come to the lake. And during night there was almost no one, accept a few guards who would walk around once in a couple of hours. It felt like the whole place and all the nature was only for you.

By that time I left Belgrad already, but once when I was back for my university holidays, of course, I wanted to visit that place, to see what's happening. In the end of the day I simply didn't go back home, I spent all night with my friends there, we were hanging out, listening to music, talking or not talking on that terrace, in this totally empty space in the middle of the city. Couple of days later I thought why not to have some louder music here, then I brought hi-fi stereo system from parents' home. So during the day there was a cafe and at night there were me and my friends listening to the music. And suddenly more and more people started to come by accident. But it's the beginning of another story. Well, long story short, the night became probably some kind of Belgrade's acid open air Utopia.

DT: And how is it going in Belgrade now? Can you name a few places and people you are proud of?

VI: There are two places I know, 20/44 and Drugstore. The second one is, maybe, more techno oriented than 20/44, but both have very nice programming and good residents, people who do their own thing. I'm not someone who can be proud of something, actually, but there are people that I like and really admire, like Slobodan, the guy without whom a lot of things in Belgrade would not be possible. There is Schwabe with project Tapan, whose album was just released on Malka Tuti. Another person worth mentioning is Nenad Markovic who makes recordings under the name 33.10.3402 and has releases on labels like L.I.E.S. or ESP Institute. This guy has very specific sound and ideas. Kӣr, Umbra... There are some really interesting people. And what I like about those people is that their music is not random. It wasn't made because they were bored or had nothing to do. They are not like a lot of West European so-called producers who try to put a half-baked track out just in order to get some gigs, because there isn't really "market" for gigs.

DT: Your life must've changed after moving to Germany. Did it?

VI: I was 18 when I finished my secondary school, then after 1,5 year I ended up here in Germany. I studied, I was involved in a lot of different things, I was playing music, I was doing some parties with a very good friend if mine. We invited people like I-F, Intergalactic Gary, Serge from Clone, Pametex, Detroit In Effect Egyptian, even Miss Kittin. And it was a time of more strict separation of electronic music genres. And as long as you were not into house or techno only there wasn't really a place to go out. But instead of complaining, we decided to do other things, to invite people we'd like to hear.

And then around 13-14 years ago Salon Des Amateurs opened. Once I was invited there by a friend who said we should go there and play there. So I went there for the first time and Detlef, Tolouse Low Trax, was there. He heard my music, I heard his, and in the end of the night we were like "hey, how about to play together next Saturday?"

So, basically, that's how it started. We played maybe two times in a month, but back then Salon was a bit different. Usually it was closed at 2 AM, because it was more like a bar for artists and friends who would go there and smoke and had some wine and maybe would start to dance at some point. But then Salon has gone slightly out of control, it developed its own life, nights became longer. Probably, it was possible only at that time, with that group of people, in that city and nowhere else.

It was a wonderful combination of people. Detlef and I were playing, Lena took care of the door, Gordon Pohl was present... And in the early days of the Salon music itself kind of kept a certain people away.

DT: Do you remember the moment why you decided to run Offen?

VI: When you are surrounded by so many talented people, sooner or later you think "I want to preserve this for the future". It never was an idea if having a label just for the sake of having a label. I just wanted to save music. If you save it on vinyl it will stay here for a very long time. Theoretically, someone will dig it out in a 100 or 200 years. And if they are smart enough, they will put a fingernail on it, spin it and receive some information from the past. Unless they think it's kind of a ritual object to watch the moon through the middle hole.

Then the final decision to do it, was the archive of late Mitar Subotic Suba / Rex Ilusivii. How I found Rex Ilusivii archive is a really long story. It happened in 2013. There were his songs that I listened on a radio when I was young. And I was wondering if there any tapes, any recordings left, because I wanted to share it with my friends and other people interested in it. So I tried to find Suba's mother because if there was something, she should have known. I found her, and there was music. In the early years after Suba's death, a group of friends started to collect all the music that they could find, and Slobodan Misailovic who, as Suba, worked at Radio Novi Sad, did incredible job with restauration of tapes, transfers from different formats, mastering. You should talk to Slobodan about all that, it's fascinating story.

DT: I have a question about my favorite record from the label. How did you found Ihor Tzimbrovsky?

VI: I discovered him through a person very dear to me. Ihor appeared on her tape, and it was fascinating. I found out it was from Ukraine and that it was released on tape released on a Polish label. Thanks to Krossfingers connection I found the tape and after a while I thought that it would be nice to find master recording, to check if it possible to make it sound better, and release it again.

It took me some time to find Ihor. It wasn't easy because if you'd google it, there was almost nothing, you'd hit a dead road. I almost gave up, but in a couple of weeks I tried again and suddenly an old interview appeared online. The name of the journalist was an active link, it was his e-mail. So I wrote to this guy and he replied. He told me that Ihor is alive, he lives kind of quiet and isolated life, but he can let Ihor know that I'm looking for him. So Ihor appeared, then Vitali Bard Bardetski who produced the album, and he helped with finding masters that were somewhere in Poland. Then the songs were mastered and cut carefully, and I had a feeling that it wasn't just plain "work" for all the people who were involved in the release. They did so much more than they'd usually have to do, and I think that the record looks and sounds great.

DT: And the last question about the day when you recorded this podcast for us. Was it special?

VI: Not really, it was a classic Vladimir-day. Some family things, conversation with my mother, horoscopes and the bizarre. So at the end of the day, I felt like I just have to process this day for myself. I don't know how it works for other people, maybe someone would sit down and write a diary, but I can only do it through music. It's just my way of dealing with things. So it was late, I was alone, I turned the lights off, played first song and 60 minutes later there was this recording that Ernestas accepted it as DT podcast. He just asked if it was snowing when I recorded it.