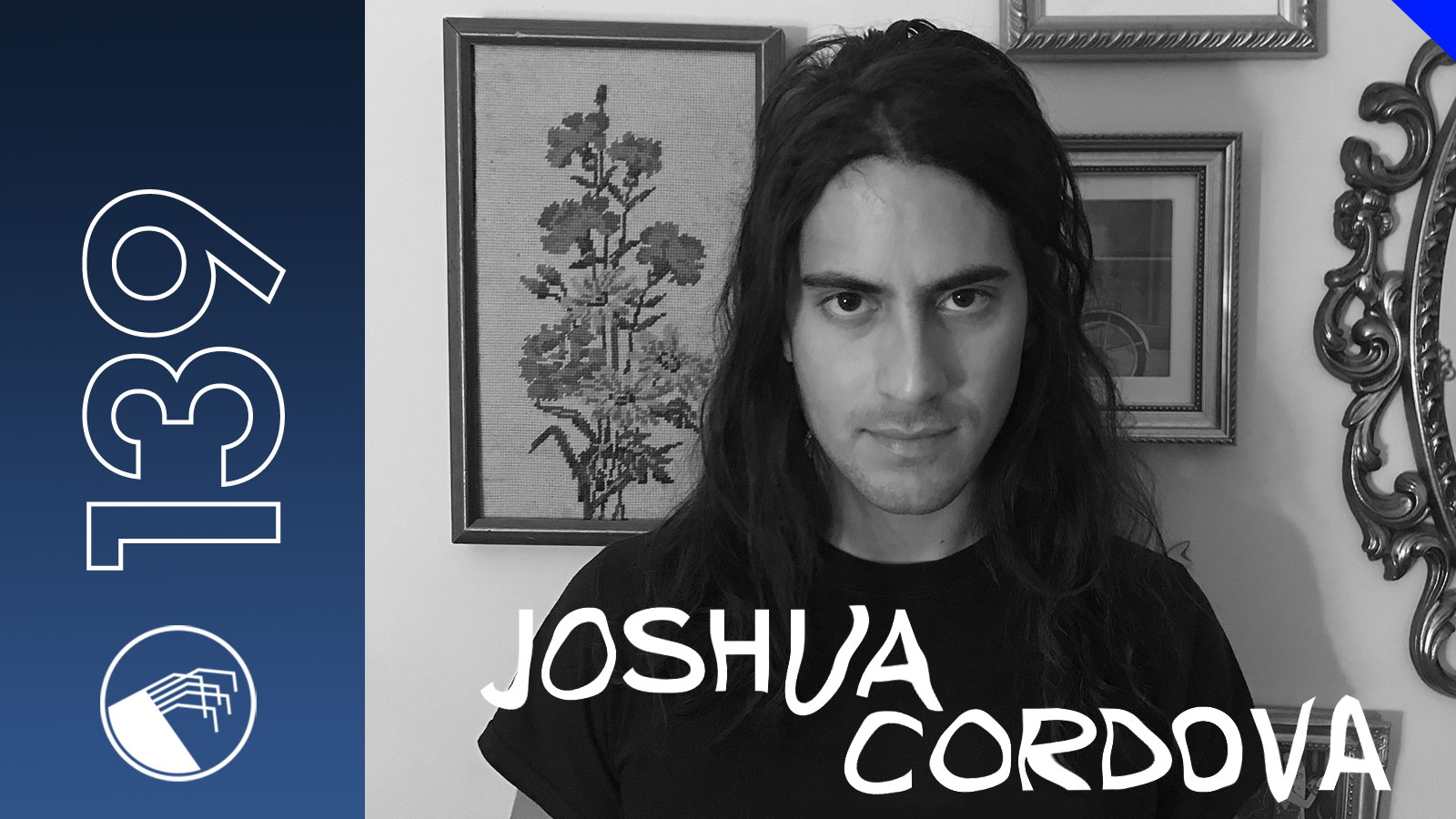 Tracklist:
01. Elklink - The Spoons [KYE / 2011]
02. Krokta rum - I Dvala [Jartecknet / 2012]
03. Elklink - Utension Tec [KYE / 2011]
04. Richard Truhlar - Portrait of an Interview [Underwhich Editions / 1982]
05. Apathism - Untitled [Apathism / 1997]
06. Henning Christiansen - Gibbon in Glass - Sound [Slowscan / 2006]
07. Salo Mentale - Womens Liberation Day [Melodies Souterraines / 2017]
08. Les Vampyrettes - Biomutanten [Self - Released / 1980]
09. Jeff Mills - Cometh [Axis / 1996]
10. Sex Wholly Belief/Sex Holy Disbelief - Too Soon! Too Late! Too Much! [Extreme / ??]
11. De Fabriek - Adiabaat [Artware Production / 1993]
12. Kites and Rodger Stella - Interior Moon [Mutter Wild / 2011]
13. Excepter - Drone/Beast of Wave Offering/The Fire and the Wood [Fusetron Excepter / 2003]
14. Shitcluster - The Last Bit of Tekno [Shitcluster Records / 1999]
15. De Fabriek - Warzone [Artware Production / 1993]
16. Les Gabriel LaHeart - Peaceful Planet [Heartline Productions / ??]
17. S. English - Land-Lock [L.I.E.S. / 2017]
18. Panasonic - Moottori [Blast First / 1997]
19. Walker - Entering the Violent Dimension [Dj.ungle Fever / 1993]
20. Identified Patient - Strike Four for Female [Unreleased]
21. M//R - Canto [Details Sound / 2015]
22. Stefan Jaworzyn - Dr. Smegmatic [Shock / 2013]
23. Zero Kama - Death Posture [Nekrophile Rekords / 1984]
24. Sixth Comm & Mother Destruction - The Serpent Dance [Reptile House Mix] [Pagan Dance Label / 1992]
25. Stefan Jaworzyn - The Fucker [Shock / 2013]
26. Streetwalker - Ooze [Diagonal / 2014]
27. Ernestas Sadau - Vilinus Brigade [Unreleased]
28. Wetware - Silver Screen [BANK / 2017]
29. The Acid Mercenaries - In the Smoke [Love Pain Sunshine & Rain / 2014]
30. Bill Converse - Untitled [Unreleased]
31. Drvg Cvltvre - Hierarchy of Heritage [Love Pain Sunshine & Rain / 2014]
32. Bill Converse - Untitiled [Unreleased]
33. LFO - Whistle While You Jerk [Warp / 2013]
34. Carter Tutti Void - V2 [Mute / 2012]
35. Coil - Are you Shivering [Chalice / 1999]
36. Zero Kama - Night of Matter [Nekrophile Rekords / 1984]
First podcast of the year comes from Joshua Cordova. Currently based in Austin, Cordova brought a breath of fresh air into the local scene throwing his parties and booking some of the most interesting DJs from all over the world. Joshua is also a link and driving force for a few different bands. He is a member of groups VCK and Future Blondes, together with Katrina Fairlee forms a techno-duo Permian Basin, and plays improvisational lives deconstructing unexpected music with the band Maramuresh. Another project that kept the most attention is called Ordrhein, which represents an extreme aspects of heavy sounds. We chatted with Joshua about current state of underground scene in Austin, Austrian beer and his attempts to fill the gap between dance and experimental music.

DT: How would you introduce yourself to people not aware of who you are? Just a name is not enough, obviously.
JC: I have a few different projects, playing around Texas and other places, organising parties for around six years now.

DT: Tell me a little about life in Austin in general and nightlife in particular. Essential promoters, places etc.
JC: There isn't much of a nightlife here. But there is a big community of people who come together and do parties. There is no like a fixed club life, it exists more in DIY style. People doing parties in a warehouses or galleries or places like this.

DT: And why there are no clubs?
JC: There are, but not for our kind of music, not for underground side of things.

DT: Have you ever thought about running your own place?
JC: I guess I kind of do in a way. I work at this bar where I've been doing parties lately. There is nothing fixed there, every party I built from the ground. And I do all the bookings there, so it's kind of a start. But I wouldn't run my own club actually. It's just not where my interest land, I just like throwing parties.

DT: Are there any artists from Austin who are worth checking?
JC: Sure, Katrina Fairlee is one of them, she has a radio show called Timelife Methrave on Intergalactic FM. There is Sam De La Rosa who just put out a record on Mannequin. And lots of other guys like Bill Converse, Shane English. Also Robert Valera lives here. He makes really cool synthwave stuff and he is definitely someone to look for.

DT: Have you ever thought about moving somewhere?
JC: I have, it would be nice to move to Europe at some point. For now, I've lived all over US, in Massachusetts, in Michigan, in Chicago, I'm from Houston and I just came here over a year ago, so gonna stay here for a little bit.

DT: And if you'd move to Europe, what city what city would you choose?
JC: I'm thinking about Vienna or Berlin.

DT: Everything is clear with Berlin, but why Vienna?
JC: I spent a little bit of time there last year. And I just fell in love with the city. I really liked the attitude around. And food, and wine, and also beer. I don't speak German, but it feels more accessible then some places like Georgia for example.

DT: When did you start DJing and how did you realize that you want to do this?
JC: It was around six years ago. It wasn't a thing when I actually realized it, I just fell into it. It kind of made sense because I was collecting records and regularly played them at home for friends and stuff like that. And this two things, I mean doing parties and playing records, it happend at the same time. I thought like "OK, no one knows me, I don't know who would book me, so I'll just throw my own party with a bunch of friends". That's how it started.

DT: Have you changed much since then?
JC: Yeah, definitely. Many things have changed, and I've learned so much about parties, about dance music and about people. My attitude towards playing music and doing parties has changed. Each time I evolve, I learn something new, I try to apply new things.

DT: And what exactly changed in your life?
JC: A lot, I've moved around a bunch, I've lost friends, I've seen new parts of the world, I went through different careers and stuff like that.

DT: The most hated question from job interviews: where do you see yourself in 5 years? Or let's say another 6 year.
JC: Ah, it's a tough question. I don't really think about future, even though I know I should. So you better get back to me with this question in 6 years and we'll see!

DT: Can you describe this podcast you recorded for us in five words?
JC: I think I can say more than five words. I tried to showcase two sides of music that I like to play to people, this kind of music that just speaks for me. First half is more subjective stuff, experimental music, and then it gets into a dance side of things. In general, even when I'm playing dance records, I always try to sneak to experimental area which can be also rhythmic.