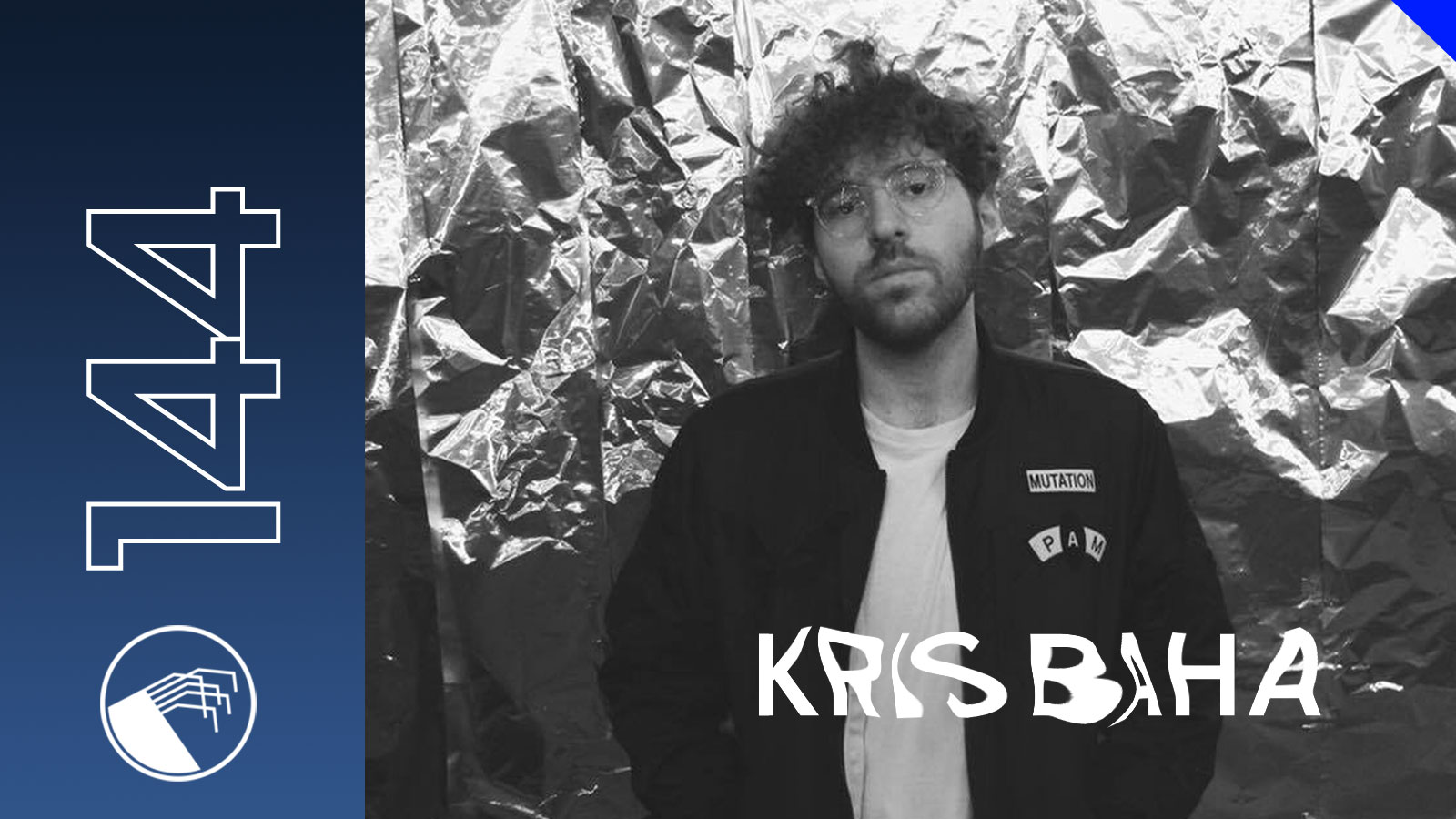 Tracklist:
01. Heiner Muller - Einsturzende Neubauten - Die Hamletmaschine [Rough Trade / 1991]
02. Vomito Negro - Daddy [Antler Subway / 1991]
03. ARIISK - BLLE [Nostilevo / 2016]
04. Twilight Ritual - What Are Rooms For? [Auxilio De Cientos / 1986]
05. S. English - Concrete Message [L.I.E.S. / 2017]
06. Noise Unit - Dry Lungs [Antler Subway / 1989]
07. HML83 - Exit (Kris Baha Remix) [Forthcoming]
08. Detlef Weinrich & Phillip Schulze - 04 Duo [???]
09. SKULL - Camazotz [Pre / 2018]
10. Poesie Noire - Lost In Thought [Antler Records / 1988]
11. Sprung Aus Den Wolken - Dub And Dry [Klanggalerie ?/ 2009]
12. Kris Baha - Push [Pinkman / 2018]
13. Job Sifire - Bestaan [Knekelhuis / 2018]
14. Paul Chambers - Sensory Cult [???]
15. Dive - Kick Your Head In [Out of LIne / 2012]
16. Gesetz Der Oktaven - Sensor [Third Ear Recordings / 2016]
17. Trisomie 21 - Titel 6 [???]
There are times when things get a little bit too deliberate down in the clubs and up in the playlists. These are times when everyone is suddenly surfing the same soundwaves. Gladly, there's always a certain someone around the corner who doesn't take things that serious. This time it's a certain Kris Baha. His approach to music and things around it might have to do with a fact that he spent 26 years of his life upside down. In fact, we couldn't resist but ask him how the hell did rave even get imported into Australia in the first place. Here's a little Q&A to accompany his mix for DT. And, by the way, Rammstein vs An-i vs Alessandro Adriani would make a hell of a lineup. One day, Kris, one day.

DT: Where and how did you record this podcast for us? What's the main message in it?
KB: I recorded this podcast whilst I was travelling to Zurich. The main message? get some sleep

DT: The dance music history in Europe is quite well known - Ibiza, the Summer of Love, breakdown of Berlin Wall etc. But what about Australia? What were the key moments of the movement down there? What were the main sources of inspiration?
KB: I don't think we had any prolific dance culture movements or at least maybe it's before my time to comment on (as I am 29) but that being said Melbourne and Sydney (up until 2014) had a healthy variety of weekly club nights (some that allowed for 24hour+ parties) which had some seminal clubs run throughout the late 80's/ 90's and 2000's - the ones I remember were from the 2000's.
I do remember hearing a story which changed the optics of Police Raids in Melbourne where a club night was raided by the police with some of its patrons being lawyers & Barristers. Anyway, the patrons were manhandled, humiliated and even stripped down by the Police in a hoped effort to find drugs to no avail. Later on, that police department got sued by the majority of the patrons, it was also in the papers and as the patrons won the court case Police Raids became more relaxed in Melbourne. Some of the patrons went on to open up fashion magazines and such with the money that was made from the case.

DT: What is your background? How did you grow up, were you into any subcultures? How did the nightlife drag you in - was it painful? Was it sudden?
KB: I was sucked in at an early stage. By the time I was 12 I was hooked on live electronic music namely a band called Rammstein which became my world.
I even started a Rammstein cover band in my second year of college with 2 friends where we practised most lunchtimes, after school and even played at the school assembly once, playing all our favourite Rammstein songs. I was on keys and vocals and we sang in German. I wanted to know everything about them, their references and got to delve further into more darker sounds and tones which I could not understand at the time due to my age.
From there I stumbled on to acts like NIN, and Throbbing Gristle but then explored all realms of music right through to Acid Jazz.
I started making music on a Roland mc909 as I did not have a laptop in school yet and was heavily into learning everything. So I was teaching myself Music production, Sound engineering, Guitar (which I then got proper guitar lessons and did my final exam pieces on in school), Piano/ Bass and deejaying as I was also heavily into electronic and dance music and it all tied together.
I started going out to nightclubs as soon as I turned 18 but already knew what was happening in Melbourne.

DT: Melbourne-Berlin seems quite a long direct flight (this is supposed to be a joke)! What was the reason of your expatriation?
KB: The main reason I left Melbourne is that musically what I do is quite a niche and went unappreciated. It's an obvious one but we are geographically removed from immediate influences that can sweep through Europe or other continents and we do not have a big enough population to support experimental parties. Melbourne is my home and I am grateful for everything I was able to achieve but I am very content and happy where I am right now.

DT: Could one find parties like in Berlin, Vilnius or London back in Melbourne? Is there a need for them, anyway?
KB: It would be unfair for me to judge how things are in Melbourne/ Australia right now seeing as I have not been back there in over a year. There are some good things happening back there from what I hear from friends who constantly go back and forth. The one thing I found when I was running weekly parties there with my brother for about 10 years was that as the years went on, things changed too quickly for anything to last long enough to develop, mainly due to venue's losing their licences or people getting bored too easily - I don't know how it is now but when I was living there up until 2015 this is how it felt.

DT: We understand your label Power Station is a lot about friends. Do you filter out the release requests of people you don't know? We bet there must be quite a few offers.
KB: It is about friends but it has also been based on people I have met through friends. Even though we get a lot of offers I actually do listen to absolutely everything.

DT: When did your love for edits and cuts start - it must be huge if you even got a sublabel called Power Cuts for that!
Editing and arrangement have been one of my strong points, I think I did my first edit when I was 15.

DT: Do you think you would still be a DJ/promoter if you would not make music yourself? It wasn't necessary to produce tracks to be a wanted DJ back in the days; do you think it's still a must?
KB: I am a performer and have played in a lot of bands/ electronic acts as well as deejaying since I was 14 so for me this all goes hand in hand. I also used to be a promoter but I do not do that anymore mainly because I want to focus on making music, playing live and deejaying. Actually, I think there is a shift in promoters who are booking DJ's again (not just DJ/ producers) which is refreshing to see risks being taken, that's what it's all about right?

DT: You mentioned you have more interviews lined up when we asked you for this one; do you feel you're at a certain peak right now? What do you think will the future bring you?
KB: I don't really regard or measure successes by interview requests. Don't get me wrong it is nice to sit down and chat and I am grateful anybody wants to hear what I have to say 1 on 1 but most of the interesting stuff I have to say will be in my music. I still have a lot to say through my music so I guess I'll keep writing as much as I can without compromises.

DT: When did music become a full-time job for you and would you like to get back to the times when it was just a hobby?
KB: I have been lucky enough to have always been involved in the industry some way or another so I think the last time I had somewhat of a 'real job' was when I was 16 cleaning the pots and pans of my local chicken shop. So, if I had to use that as 'going back to the time' then no way, I am happy where I am now and with what I am doing.

DT: The best DJ for a b2b session, why?
KB: Trevor Jackson, because.

DT: Your favourite Digital Tsunami podcast?
KB: An-i and Alessandro Adriani

DT: What is your logic for selecting tracks for parties? Do you have time to analyse unknown locations and audiences or do you tend to see what happens?
KB: Every party is different so I try to make sure I am reading the room when I get there but I try not to over analyse it either as it will take all the fun out. I use narratives (moods) to DJ and build my sets up and down like this.