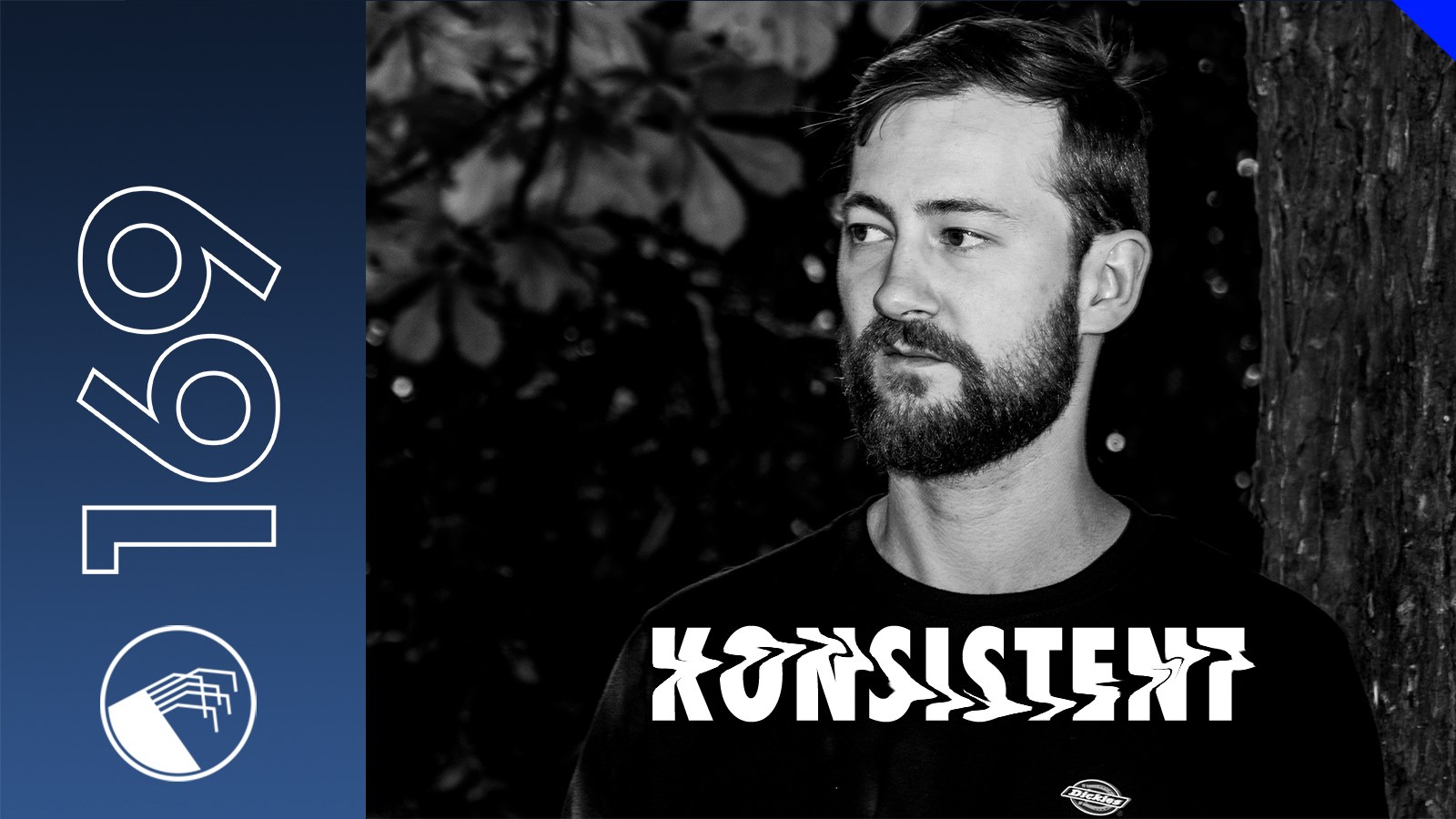 Tracklist:
01. RR Hearse - ESP [JUNE10, 2016]
02. Hiroyuki Onozawa - ELE-FACTORY [Iero – I-7, 2012]
03. Aubrey - Wild Files [Textures – TEXT008, 2001]
04. Praezisa Rapid 3000 - This One Goes Out To Our Grandmothers & Großmuddis [Nachtdigital –
ND17, 2014]
05. Tolouse Low Trax - Reserves To Talk [Themes For Great Cities – TFGC010, 2016]
06. Carte De Sejour - Mirage [CBS – CBS 25949, 1984]
07. Nitzer Ebb - Drive [Mute – STUMM 46061, 1989]
08. Mariel Ito - Life Index (feat. Confusatis) [Modern Love – Love014, 2005]
09. NRSB-11 - 685-471 1 [WéMè Records – WeMe 313.6, 2012]
10. The Exaltics - Different Ways [Clone West Coast Series – CWCS08.2, 2014]
11. Echo 106 - From Brunnen To The Nile [Mathematics Recordings – MATHEMATICS 060, 2012]
12. Der Noir - Done (TeslaSonic remix) [MinimalRome – MR023, 2012]
13. Helena Hauff - The First Time He Thought, He Died [Werk Discs – WDNT013, Ninja Tune –
WDNT013, 2015]
14. Ночной Проспект - Голод [Мелодия – С60 31317 000, Lava Productions – none, 1991]
15. Violet Poison - The Game [Il Silenzio Del Rumore – ISDR001, 2016]
16. NSRD - Darbnīcas [Мелодия – С60 30541 002, 1990]
17. Bear Bones, Lay Low - Jabrojo [Kalahari Oyster Cult – OYSTER10, 2018]
18. Osynlige Mann - Electrodes [Höga Nord Rekords – HNR011, 2015]
19. Photodementia - Nitromersol [Photodementia – Fig. 03, 2012]
20. DMX Krew - Apple Grid [WéMè Records – WEME023, 2013]
21. I-F - Theme From P.A.C.K. (Parallax Corporation Remix) [Viewlexx – V12/12, 2001]
22. Tr One - Viceroy-9c (New Jackson Remix) [Apartment Records – APT06, 2014]
23. Scan7 - Dominion [Cratesavers Muzik – CS 011, 2014]
24. Green Velvet - The Red Light [Music Man Records – MM 057, 1999]
25. Radioactive Man - Knows Up Mr Brown [Wang Trax – WANGTRAX002, 2012]
26. Phantom Planet Outlaws - Bring It Back [Tabernacle Records – TABR012, 2012]
27. Voiron - Ghetto Elegance [Cracki Records – cracki011, 2014]
Copenhagen based producer, musician, DJ and events promotor Konsistent is up next with a wild ride visiting the outer rims of the musical galaxy and many of the worlds in between. A producer with over two decades pedigree, Konsistent has seen releases on labels like Eine Welt, Macadam Mambo, Kalahari Oyster Cult, Space Ritual and more recently Brokntoys. A seasoned events promotor Konsistent has spent his time in the trenches, promoting parties with the Unititled Tricks crew and with his outfit Club Juma. Beyond these achievements, Konsistent also performs live, rendering his unique take on electronic music for dancers hungering for some drum therapy, (indeed for those lucky enough to make it to DT Camp this year, he'll be performing a set). Its with some pride then that we secured this podcast from Konsistent, and managed to sneak some time with him to ask about his experiences, ideas and approaches to creating music.

DT: Hi Konsistent, thanks for taking the time to talk to us! Could you tell us a little bit about who Konsistent is? Where do you come from, how come you're in Copenhagen and how did you first become involved with electronic music?

Konsistent: Hi DT! Thank you for having me! Originally, I come from Vilnius, but have been living abroad since 2001. I came to Copenhagen in 2006 to study and eventually decided to stay here. My very first experiments with electronic music started around 1999, when I got my first PC and a bunch of music production software. Back then, it was more like a hobby of course and I didn't really know what I was doing, so it was just noodling around and having fun. I was also discovering artists like Autechre, Future Sound Of London, Orbital, Underworld, The Prodigy of course, I always was into 90s Hip Hop and digged Jungle and Drum'n'bass. So it was a bunch of influences already back then that inspired my first experiments.

DT: The mix you've made for us incorporates a lot of different styles, never resting in one place for too long. Can you tell us a little bit about your thinking behind the podcast you've created for us please?

K: Yes, the mix is all over the place, but so are all my recent mixes. The thing is, I listen to lots of different music and have many influences from different genres and styles, so naturally, I wanted to include as many of those in the mix. Initially, I considered doing only one genre, but quickly realised it wouldn't be an honest representation of my taste. So the mix turned out to be centered around electro, but drifting among hip hop, rave, techno and even hints of disco. Also, I wanted to create an evolving flow in the mix, so it starts slow and then picks up the pace towards the end.

DT: For the last few years you've been performing live as well as DJing. What is it about using musical equipment in a live environment that you enjoy?

K: I would say It's the immediate hands on control that I have over my instruments live and the ability to change the sound of my performances "in the moment", so it never sounds the same and can be pretty unpredictable. I find this way to be much more intuitive and natural for me. Plus, I like the fact that there are limitations when using analog synths and that forces me to really know my instruments in order to fully unleash their sound.

DT: Looking at your discography, your first release was in 2016 on Lithuania's Plius Plius Plius. How long were you producing music before you got to this point?

K: Actually, I had a track released back in 2006 on now defunct Lithuanian netlabel Surfaces, that was dedicated to experimental and ambient music. I would say my initial noodling started turning into something more concrete and thought out somewhere around that time. I also had two tracks appear on minimal.lt compilations in 2007 and 2008.

From 2006 to 2016 it wasn't really my intention to release any music, there was still a lot of learning and experimentation to do. One of the reasons I think I didn't release much in that period was the fact that I was working with software and could not finish any music, since the possibilities in software were unlimited and I was struggling to stop improving my tracks, being a bit of a perfectionist type.

In 2011 I got my first hardware synth, which was Vermona DRM1 mk3 drum synth. And that's when I fell in love with hardware and gradually started adding more machines to my setup to replace the software I was using. The move towards hardware was a necessity for me in order to impose some constraints on my process and enable me to finish more music. I still sometimes use software synths these days, but now I know exactly what I want things to sound like, so it's not a problem anymore to know when something is finished.

DT: Many of your tracks have been released on compilations through labels like Macadam Mambo. I imagine compilations help you to demonstrate quite a variety of musical styles and reach a relatively wide audience. Was it a plan to have your music released in such a way?

K: Not really, it just happened when people I'm friends or know with asked for submissions or heard something they liked and wanted to release it. But of course, I agree that it's a great way to reach different kinds of audience, since the styles may vary greatly among the tracks on those comps.

DT: Digital Tsunami favourite Brokntoys in collaboration with Prague's Endless Illusion recently released one of your tracks, Paranoid Humanoid on their sampler E.P. 'Human Abstracts Vol 1'. How did this release come about, could you tell us the story behind it?

K: I recorded Humanoid back in 2016 and actually never had plans of releasing it, but I liked it a lot. It's a one take jam recorded as it was performed with no further editing. I felt it was too weird and I didn't know who to show it to. So it was just sitting on my Soundcloud page for two years. Then in 2018, I got contacted by Anwar from Brokntoys, who asked if I wanted to submit a track for this project. Of course, I agreed without hesitation. Anwar then heard the track while going through my music and offered to release it. I am very happy it came out, I consider it one of my better jams.

DT: One of my favourite pieces of music you have created is 'Healthy People In Space' which saw release on Amsterdam's Kalahari Oyster Cult in 2018, that bass line for example is killer. What was your thinking behind this track and how did it find its release on the label?

K: Thank you, happy you like it! That's a similar story to Humanoid, where there was no plan for the track. It was just a sketch that I made for a live set at Eine Welt label night that took place at Renate in Berlin. I wanted to experiment with acoustic sounds at the time and came up with that bass line, it resembles a double bass in a way. I met DJ Sofa, the mastermind behind the compilation few months before that at Camp Cosmic festival. My set from Renate was recorded and I had published it on my Soundcloud page. DJ SoFa was searching for tracks for his upcoming compilation and listened to that live recording and asked me if I could turn that jam into a proper track. So I did few months later and you can hear the result on the comp. Kalahari Oyster Cult agreed to release the compilation and that's how the story goes :)

DT: When you're creating your music, is there a particular method or approach that you follow? Do you begin with a clear idea of what you would like to create for example, or does the music manifest itself naturally through time?

K: It's never the same actually. Sometimes I might have a clear idea of how I want the track to sound, sometimes it's just a melodic or bass line that I hear in my head that acts as a foundation for a track. Other times, it could be a drum jam that grows into a composition. Or just me jamming on the machines and coming up with ideas on the fly.

DT: I understand you've parted ways with Copenhagen based promoters Untitled Tricks, will you still be promoting parties in the future or is it time for something else?

K: I wouldn't say we parted ways, I guess we just realised at some point that it makes no sense to continue promoting events together anymore. We're still friends, we just lost motivation I think, since we felt we couldn't interest the audience anymore down here. We were struggling to get people to come to our events with every party we did. It was always a gamble, and most of the times a loss for us. So gradually our motivation was decreasing until we reached the point where we decided to stop promoting events. At least for some time I think. I hope we will work together in the future, but nothing is certain for now.

I would like to shift my focus to organizing live shows that involve DJing as support, rather than being the main ingredient. I was involved in one such event this year, which was a collaboration between local promoters, label and concert organizers Noisy Beehive and Club Juma and it went quite well, we felt there was interest and need in such events, so I hope there will be more in near future.

I started Club Juma back in 2016 with DJ Nixxon, its more about obscure, psychedelic and plain weird sides of disco and world music, with a strong accent on creating a cozy, living room-like atmosphere on the dance floor. Later on, Vomatron and PRAAH joined us. We invited such diggers as Albion Venables, Andre Pahl, Johan Ressle, Le Discoboulet. The parties were fun, but didn't receive too much attention from audiences, so these are more like parties for friends and very cozy ones. In the future, we plan to incorporate more live acts into our lineups and collaborate with other promoters, like Noisy Beehive, that specialize in promoting experimental concerts.

DT: Lets say you had access to a machine that could bend space and time giving you the opportunity to play back to back with any DJ or artist who walked the Earth, who would it be and why?

K: I would say Ron Hardy. His eclectic selections, experimentation behind the decks and energetic presence in the booth inspire me to this day. That attitude of anything goes as long as it works is how I think DJs should be performing.

DT: Finally, what are you plans for the future, what's around the corner for Konsistent?

Releasing more music of course. Hopefully, a solo EP soon… There are some things in the process, but I would like to keep them secret for now, since nothing is written in stone. I don't stress too much about getting my music released and like to take it as it comes.

Ende.