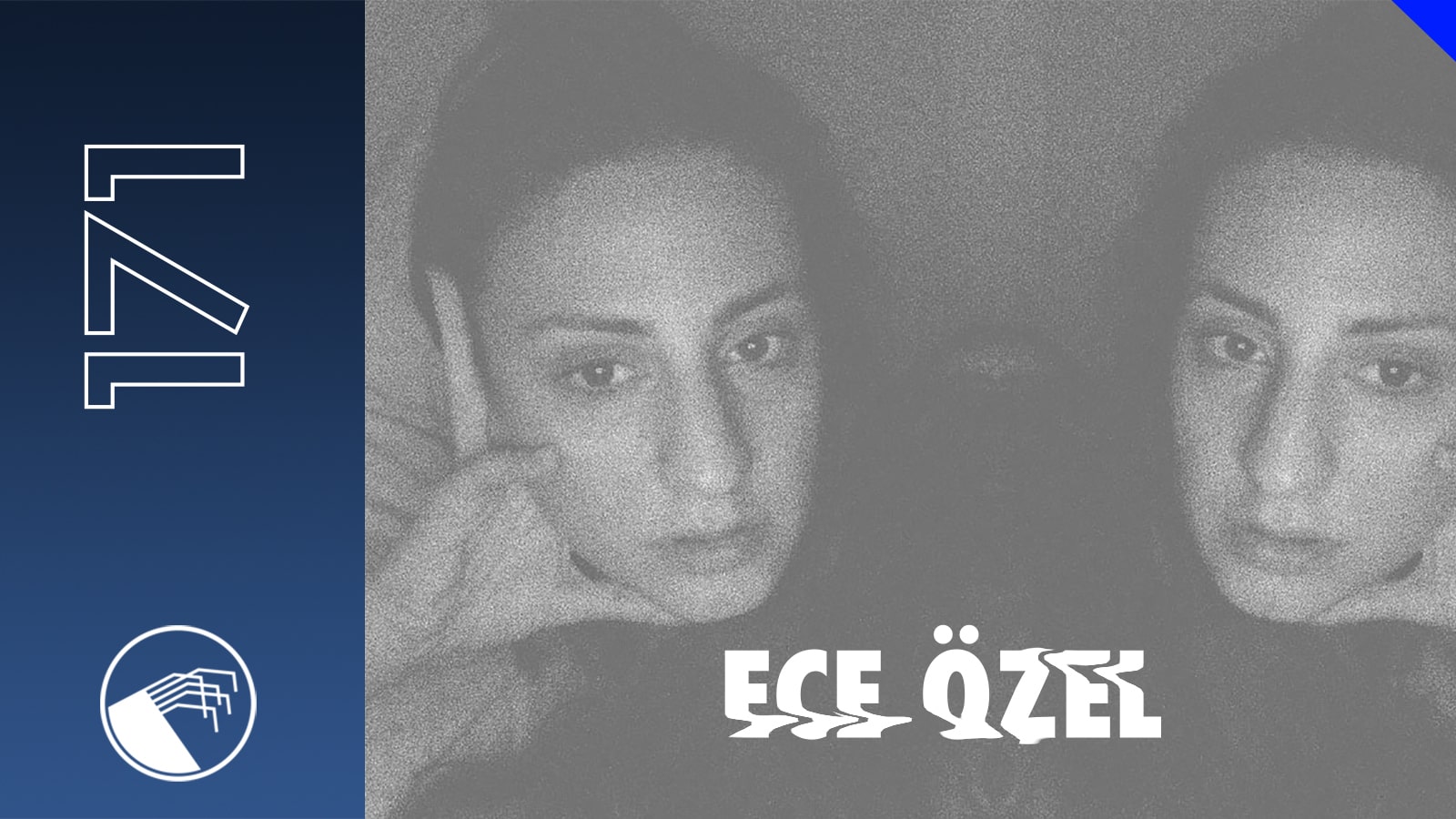 Tracklist:
01. Tranceonic - Arachnoteck [Dark Entries]
02. Rude 66 - The Human Flesh [Creme Organization]
03. Sonar Base - Blunted [U-Trax]
04. Service (Thomas Lea Clarke, Nikolas Kampfmann, Judith Crasser, Marius Houschyar) - Looking
05. For The Drone [unreleased]
06. Bloque del Sur - Explanada [Pakapi Records]
07. Slikback - Just I [Hanuka Kulala]
08. Salsa Fingers - Fantasma (Minimal Mix) [I Lost My Poncho In Istanbul]
09. Latrines - Katrinas [Public System Recordings]
10. High Boys - High Boy Acid [iDeal]
11. Drvg Cvltvre - Million Dollar Blocks [New York Haunted]
12. MR TC & Lo Kindre - Watching Eyes [Phase Group]
13. Wata Igarashi - Broken Telephone [The Bunker New York]
14. Locks & DDM - Untitled 05 [L.I.E.S]
15. Greg D - Fortunes Rock [Light of Other Days]
16. Benedict Drew - Evil Fucker Ideology Hole [Self Released]
17. Carlos Peron - Et [Frigorex]
18. Lena Willikens - Paredo (Dubmix) [Tal]
19. Audiosport 8 - Heksen Nacht [Nightwind Records]
20. CultureClash - Bad Dream [Lost Futures]
21. Aymeric de Tapol - Autohypnose [Angstrom Records]
22. 23 Skidoo - S-Matrix [Operation Twilight]
23. Big Zis - iLike [Self Released]
Podcast 171 is beamed in from the transcontinental metropolis of Istanbul with thanks and gratitude to Ece Özel. Thoughtful and perceptive Özel is a long term DJ and label boss who cares about the world she lives in and the people she shares it with. Beyond a mix of glorious contrasts and contradictions Özel shared a little of her time with DT to give a glimpse into her history, her areas of interest beyond music and the deep love she holds for the beautiful city of Istanbul.

Digital Tsunami: You have an idiosyncratic style of DJing, drawing music from across time and space in the one set. Who or what do you feel are the major influences on your method of selecting records and putting them together into a continuous piece?

Ece Özel: There is always a lot on my plate music wise, I am impressed and influenced by different styles constantly and equally. This universe keeps expanding every day. I never questioned where from this method is coming – well, if it's a method – but I always have this urge to change the mood or break the moment and maybe get people out of their comfort zone. Otherwise I'd feel really uncomfortable and get bored, like if I'm doing something wrong. I look for the same things in the tracks that I am selecting, even if they are completely in different styles. Perhaps that's why everything sounds whole at the end. I've created a strict method I use when I am cataloguing my music and this gives me the path I need. Nevertheless, there are some moments that I try to challenge myself and stick to one sound. I kind of admire people who do that in style, also enjoy listening very much…

DT: When you DJ is there a particular vibe or atmosphere you're trying to create?

EO: I am not sure… Every time I think of creating something specific, something else – which is also very nice – happens. But yeah, I like to keep things intimate and quirky either way.

DT: Umut Kahya and yourself started Müstesna Records in 2018 with 'an aim to reveal and re-evaluate underrated sounds'. The first release was 'Selected Works 1995-2006' by Etnik Sentetik, who is this band and why did you decide to (re)release their music?

EO: Etnik Sentetik was probably the only band from Turkey who put electro and wave on the dance floor. I first heard them live when they were playing before The Human League in Istanbul, I think it was 2004. They had a very strong attitude on stage. I remember being very impressed and excited. Later, they stopped performing and the band broke up. Over the years I rediscovered them and when Umut and I had the idea of putting out a label together we thought an Etnik Sentetik best of would be a great first release.

DT: Can you tell us anything about Müstesna's next release?

EO: We've been extremely late on the second release for various reasons, but we have two releases coming up very soon, one digital compilation and another 12" LP. We have put together a compilation in order to donate all the income to the Eylül Cans?n Trans Guest House here in Istanbul. The reason for that is that the rate of hate crimes towards trans people and the number of trans suicides have both risen distinctly last few years. We thought we could do something about it and hopefully some create awareness. We have a many friends from around the world who have all donated tracks for this project. We simply explained the situation and they were all happy to donate. It was delayed but finally we are planning to release mid-November.

After few cancellations, second LP is again a repress, from Alper Maral & Mert Topel and called "Control Voltage Project". Alper Maral is a musicologist, composer and university lecturer whilst Mert Topel is a professional musician, a keyboardist to be specific who has played with many artists in popular music (like "Tarkan", probably the biggest pop star in Turkey). Together they created a beautiful experimental synth album released on CD in 2005. In 2015 the album was released digitally through "Müzik Hayvan?" which is a netlabel that supports alternative music from Turkey. We thought it should be on vinyl and decided to go with it… We are planning to announce the release in few weeks.

DT: Who, or what is 'Özel Zevkler'?

EO: When I first started DJing ten years ago I was giving different names to each night I was playing, but after few I realised was too much to do and I gave up doing that. Özel Zevkler (might translate to Special Interests) was the first name I came up with. Around three years ago I started making parties and publishing podcasts/live recordings from artists I like under the name Özel Zevkler again. There was no specific reason to start this, and I guess it wasn't best time to start due to political situations but it gave me the opportunity to host many local live acts and DJs.

DT: You've been playing records for over ten years, at what point did your bookings go international and what do you think were the major milestones in becoming 'an international DJ'?

EO: I don't think there is a certain moment but I think being a resident in Minimüzikhol helped a lot. I met a lot of people there, like "mersenne" aka Undomondo. Later he founded the Delüks agency and did my bookings for a while along side Bar?? K. There was a strong connection with Minimüzikhol and Zurich, through that I met the "Les Belles De Nuit" team which is a really successful all woman festival/project in Zurich. Also playing with Zozo at Dekmantel Festival in 2018 was probably another significant moment. Adding everything up and down and getting some nice gigs around I ended up playing more.

DT: You were born in Istanbul and I understand you still live there, given the country's turbulent history over the previous years can you envisage a time you might ever leave the city?

EO: I thought of moving when things got really crazy couple of years ago but then I realized my motivation to leave wasn't right and actually it wouldn't take me anywhere. Yet, I can always move if what I do or something else naturally takes me somewhere. Other than that I like living here, Istanbul is an amazing city.

DT: Can music play a role in helping East and West come to a better understanding of each other and if so how?

EO: I really don't know. Maybe it's not even a good idea to impose music with such a greater idea or a mission in the first place. It's just music and that's amazing. On the other hand, (I guess a bit romantic) it's happening everyday, not only through music but everything else. It just stays in the moment, it doesn't spread into our everyday lives yet.

DT: If we wanted a night out in Istanbul, can you give us some spots to check out and let us know why you enjoy them?

EO: Istanbul is a huge city, sometimes I wonder if I'm skipping some things in night life but these places has been on my way for a long time and I keep mentioning these same places but here: Arkaoda is my go to place and I play regularly, there is always different kinds of nice music & good vibes. Gizli Bahçe is probably one of the most important places for alternative culture through the years, it's always a pleasure to play and hang around there. Suma Han is the new place in the city for Suma Beach, it's a nice club experience and a playground. Minimüzikhol used to be my home, still one of the most noticeable clubs in the city. If you are looking for concerts and live performances you can check Babylon, Salon IKSV and Zorlu PSM.

DT: There's a supernova at the end of the Universe and you've been asked to DJ the afterparty aboard the intra-dimensional mega-cruiser 'All Good Things'. You've warmed up a little bit, people are in the mood but now you really want to kick things off, what's your go to record?

EO: WOW :) I want to be at that party now! Well, I don't know about go to record but this track from Deadly Avenger might do the job.

Son.