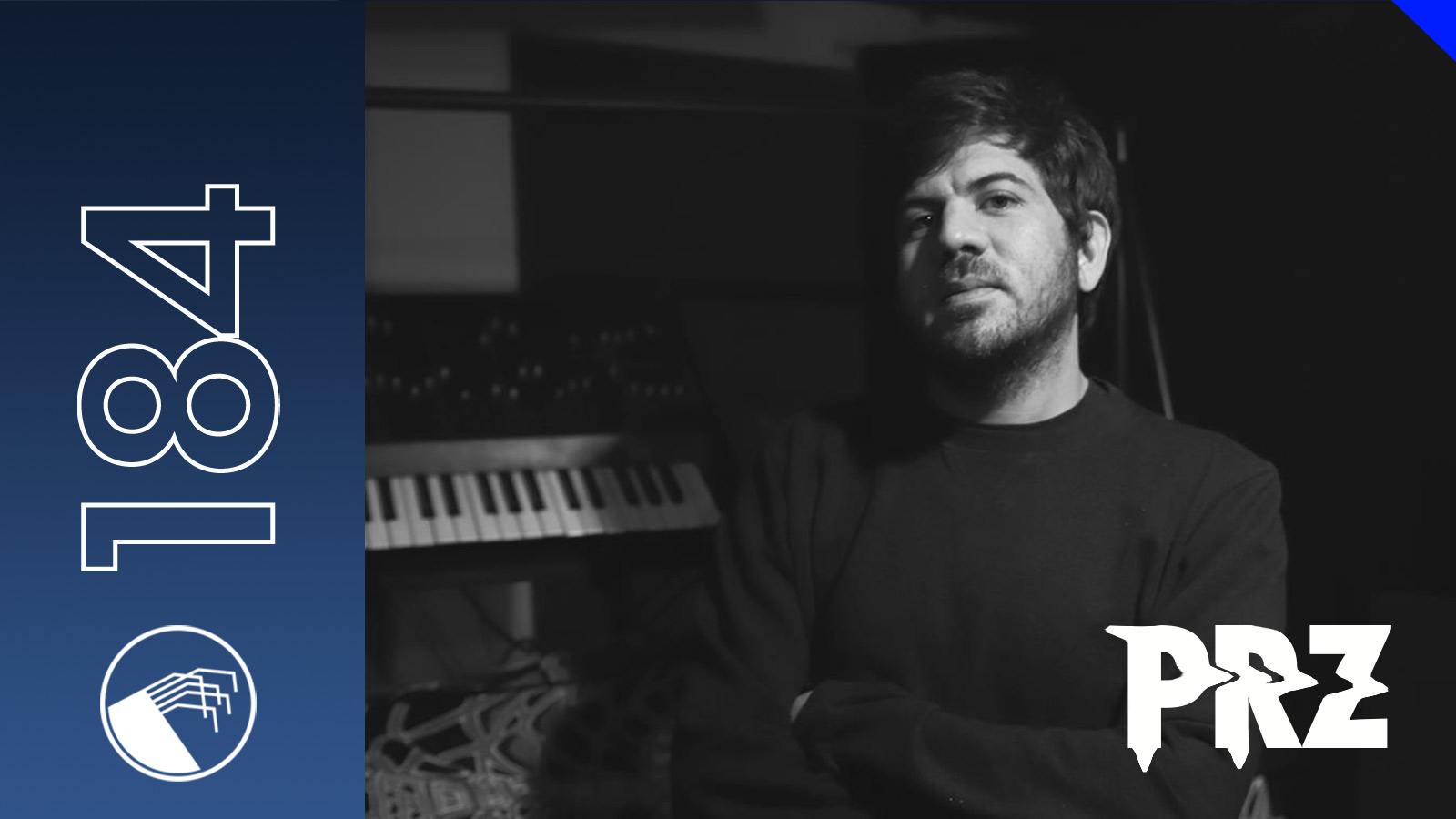 Tracklist:
01. Galaxian - Storm Coming (Shipwrec/2016)
02. Pi-xl - Do It Yourself (Maschine Brennt Remix) (New North Records/2016)
03. PRZ - Touchdown (Hilltown Disco/2021 coming soon)
04. Crouds - Trust An Outsider (Molten Moods/2021)
05. Quadratschulz - Peer Pressure (Clone Dub/2020)
06. PRZ - Hotspot (Clone West Coast / 2021 coming soon)
07. Dip Shim - Kultje (Malmø Traxx/2020)
08. Detroit's Filthiest - Critical Condition (Bass Agenda/2021)
09. The Droid - Intrude (Djbenevans/2021)
10. Microthol - Hostile Invasion (Trust/2015)
11. Foot Clan (NDNM & Dj Tuco) - Ride (Beef Records/2020)
12. Mekas - Unfolding Logic (Chaosmos/2020)
13. Negroni Nails - Reprogram/Rewrite (Klakson/2020)
14. Noord Halle - Noord Halle (BAKK/2018)
15. Confluence - Cognitive Dissonance (Avoidant/2021 coming soon)
16. Generali Minerali - Secret Location (Mind Controlled Rectifier/2021)
17. The Muses Rapt - Spiritual Healing (Eitan Reiter & PRZ) (Unreleased)
18. Shawescape Renegade - Alienetic (Shawescape Renegade/2019)
19. Wedding Acid Group - Sensitive Tools (Undersound Recording/2020)
Gal Perez a.k.a. PRZ is an active record producer from Israel. Running the label Chateau Royal together with his partner in crime Rapha, PRZ is a vibrant force in the realm of synth-driven electro beats. His most recent involvement has been Pluto Junkies, a collaboration between three nomads – the aforementioned Rapha, PRZ and DT's own Ernestas Sadau; their shredding debut EP "Flying Spaghetti Monstership" landed in stores just a few weeks before this conversation, having been released as the first 12'' of Pinkman's new subdivision, Minri. PRZ's solo work has also been delivered by Housewax, Bauhaus Records and Parallax, always jam packed with sharp rhythms and melodies.

DT: Hello Gal, where are you currently situated?

PRZ: Tel Aviv / Herzliya.

DT: Chateau Royal is driven by your collaboration with Rapha (both in running the label and joining forces for musical work). The latest venture Pluto Junkies, consisting of you, the aforementioned Rapha and DT's own Ernestas Sadau, is also a group effort between three people. As you seem to be well-accustomed to collaborative processes, how is group work different to you in comparison to solo creative efforts?

PRZ: All the collaborations happened in my studio so the workflow is not too different from working alone. The difference is the human connection and the atmosphere which can always inspire in new directions.

DT: How did Pluto Junkies come to be and what does each person bring into it?

PRZ: When the main junkie came to play in Israel last Christmas, Rafi and I kidnapped him into my studio with a lot of gazolina. We jammed for days and recorded 10 sketches. We chose the best and I mixed them down.

DT: The Israeli dance music scene has been known to produce many different talents and movements. Could you tell us further on the history of your own coming-up within your local music world?

PRZ: At the age of 13, instead of a Bar Mitzvah, I asked for the Pioneer CDJ-100s. I played at kibbutz parties in the North and played a bit with Fruity Loops until I moved to Tel Aviv where I took it a few steps forward.

DT: With your production mostly rooted in classic electro mentalities and 80s-leaning wave motives, what is your approach in making these "retro" styles sound fresh to a contemporary dancefloor?

PRZ: I work with a band of machines from the 80s and a combination of today's technology, I guess this is what comes out of me naturally.

DT: What would you single out as your greatest influences toward your own sound?

PRZ: Legowelt, Drexciya and all of their side projects.

DT: Regarding composition in your own synth-driven music – do you achieve your harmonies and melodies with pre-existing knowledge of songwriting and composition, by learning and using principles of music theory, or purely by experimentation?

PRZ: I learned a bit of the basics but everything is mostly experimental.

DT: Is your work usually achieved through continuous play and experimentation, or do you follow a more disciplined approach in forcing yourself to create?

PRZ: I try not to make music by force. It never really works.

DT: Which components of your hardware set-up do you primarily rely on?

PRZ: Korg Monopoly, ARP Odyssey, Roland JV-2080, the TB-303, TR-808, TR-909 and a few other things.

DT: In running your own label, is the goal to keep releasing your own music, or do you intend on expanding the initiative to include a similarly-minded roster of artists?

PRZ: We initially opened Chateau Royal mainly for our music with a combination of remixes by artists we love. The next release will be a V/A compilation of artists that remixed our work and some other artists that we are into. Hopefully, in the future, we will be able to put out even more music by others.

DT: Finally, what's next for PRZ?

PRZ: There is an EP coming out on my good friend's label Hilltown Disco, and also an upcoming EP on Clone which is a big dream coming true for me.