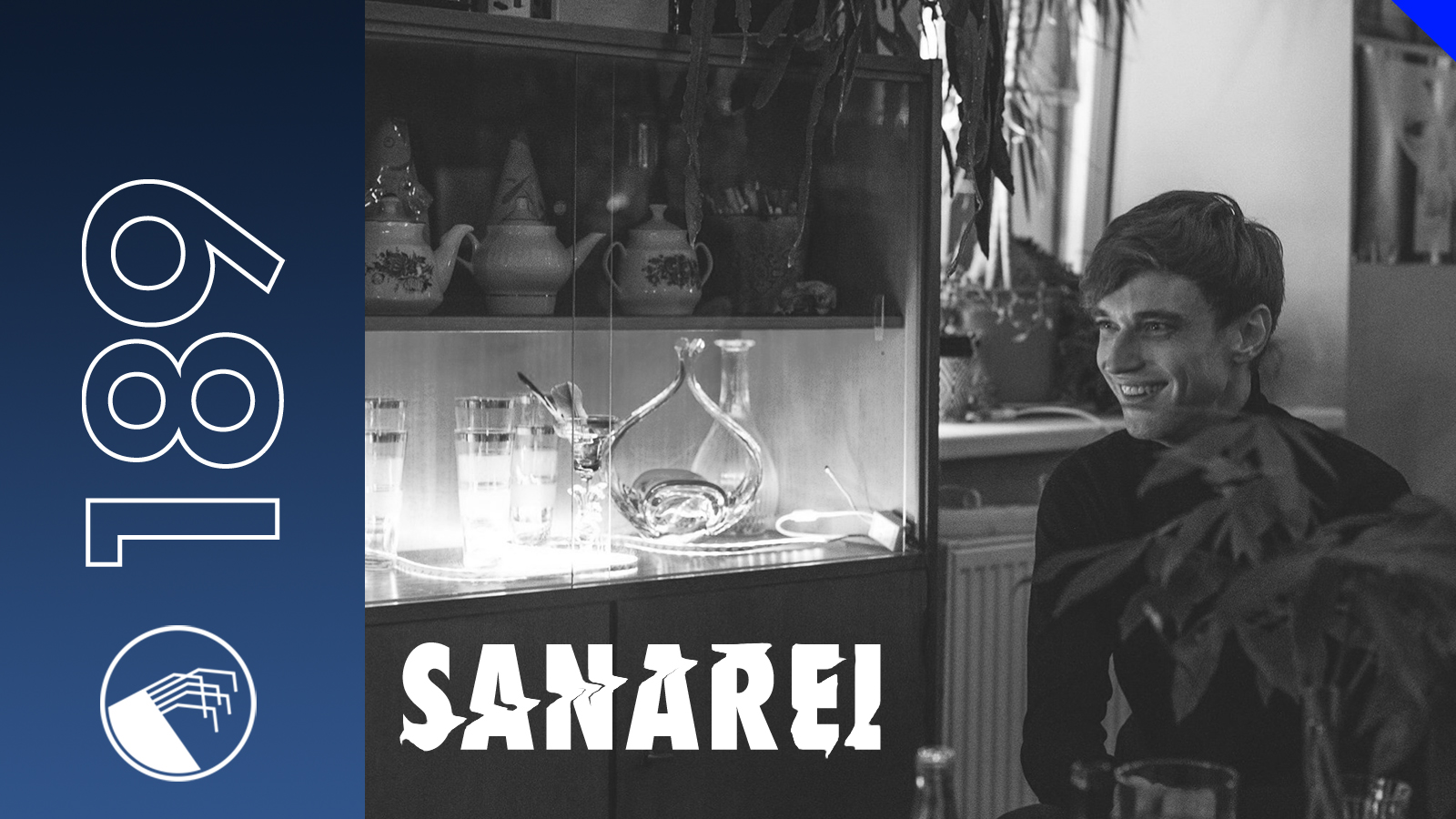 Tracklist:
01. Unknown Artist - Politiescanner [Sick OF Silence, Netherlands 2006]
02. Aquila - Identity [Psy-Harmonics, Australia 1996]
03. Mem Pamal - Thessaloniki [Electro Lab Factory, France 2003]
04. Mem Pamal - Ce Que Tu Vois? Ce Que Tu Crois? [Fantomatik records, France 2002]
05. SolarX - Bionc Man [Hymen Records, Germany 2001]
06. Acid Up Dub - Mecanique Larsen [Harkoflex, France 2014]
07. WiN - Cesium Et Hallucinations [Acid Night, France 2012]
08. Neko Majin, Yukai, Jaquarius, Rudolph [Lunar Distance Europe, 2014]
09. Maara - Der She Goes [NAFF, Canada 2021]
10. Laura Grabb, Paul Birken, Freddy Fresh - Oh Shit [Analog Records, USA 2020]
11. Sagsag23 - Pha\'e9thon [Modular, 2015]
12. Lehu - Untitled [R.S.F, France 2013
13. 25eme Dimension - Polycircular [@5eme Dimension, France 2005]
14. Toysfornoise - untitled D1 [accu records, Netherlands 2012]
15. Mem Pamal - Untitled [Plaque De Trip, France 2009]
16. Sifres - Revival [Sifrec, 2013]
17. Toysfornoise - Heartbeat [Acid Night, 2015]
18. Acid Up Dub - Dark Society [Dune, France 2011]
19. 25eme Dimension - Metalo [Dune, France 2013]
20. Somatic Responses - Engine Of Desire [Hymen, Germany 2000]
So much snow in the saint Mary land. Real winter came on time. While a lot of countries are slowly getting back to partying restrictions (ehh...), Lithuania's scene is still open for the dancers. We are talking with the local DJ Ignas Sanarei. This great selector is a Digital Tsunami compadre from the early days - starting from teenage years discoteques, becoming exceptional tunes archiver and digger. Ignas sets always pleases the ear. Have a good read. And for upcoming holiday time: keep your ears warm and air fresh!

What are you up to these days? Are you fine with the cold season?

To be honest nothing much is happening in my life these days, casual stuff which is kind of boring. Nothing related to parties or music, but it's intentional. Trying to settle down a bit and the cold season, well, I should say it sucks but I've been living in this climate all my life, so I think I will survive.

Give us a peak into your playlist. What labels you're following right now? According to your recommendations, any upcoming releases worth pre-ordering?

For the last couple of years I really haven't checked new releases or new stuff coming out, mainly because I got into a different genre of dance music that had its peak in late 90's. It is unofficially called spiral tribe, familiar to tekno (discogs names it as techno) but nothing close to today's tekno.

The main label that got me into this type of fast techno genre was Network23. It didn't last long, in 1998 they officially stopped their activity and every member went their own ways.

There are zero tracks from this label in the mix because all the records are super rare; and I would love to have them but the reality is different and the only way to hear them is to listen to super low quality rips on youtube. So for those who liked the mix I recommend checking that label 'cause my journey to this fast tempo madness started from here.

How did you get into music digging?

It all began when I was at school when a new thing called nightclubs with electronic music had just opened in Lithuania. As it was a new trend and hype among students or anyone that was older than 18, to me it seemed like it's the way cool people or grown-ups have fun. And, of course, I wanted to be cool and felt already grown-up, so it became an important part of my still evolving personality. I started to follow DJs and the whole scene, and somewhere at that time of my life the never-ending search for music began.

While NTS still labels everything with extraordinary vocabulary of musical genres, it seems that the borders between them are melting. What do you think about it? Are you a purist, genre wise or completely the opposite?

Well, when it comes to genres I think there are some borders that can't be crossed, for example, you can't create jazz with synths or electronic music with live instruments, but when it comes to styles then the borders are melting and I think it's normal and should be this way.

What sounds, synths or motifs in the tracks makes you excited? In other words - what kind of music always catch your ear?

Good old 303 acid always catches my ear and everything that sounds alien to this world, unnatural and synthetic with good bass line always gets my attention.

Do you often catch yourself reading about artists, who's music you like? Do the context matters to you?

Well, the background of an artist doesn't matter for me too much, if I really like their whole production not just only a few releases.
There are some artists whose production really made more impact than others'. The ones that became important to me, who I think formed my own taste, naturally made me curious about their lifestyles and their stories, but I'm not the one that hears something new and immediately checks who made it or sends a friend request on facebook.

Tell me about your DJ practice. Do you enjoy doing it? And what kind of audience you would call the most pleasant? How do you see the DJ figure in contemporary culture fields?

14 years have passed since the first time I tried to DJ, but I'm not pushing this thing too much, never thought of becoming a well-known figure and build a career out of it.

It's a passion that I really enjoy having and I like to put some effort but don't want to get tired of or bored with things that I love. And with the audience, well for me the best is at after-parties, I guess, I still feel tense and have that slight fear of coming up on stage in front of hundreds of people, so at after-parties I can relax and play the way I want to, not even bothering that only 30seconds left of a track and I still don't have anything prepared to play after.

What album always reminds you the good times? Talking about albums - are you the ones who buys and downloads whole albums or just the particular songs you like?

There is one album that has one song that is definitely one of the top songs for me ever. However I can't listen to it till the end anymore. It just brings too nostalgic feelings for me to handle, even though it's from happy times. It is Marc Hurtado and Alan Vega's album called Sniper and the track is Saturn Drive Duplex.

I always try to get full albums even if I like only one track from it, it's just how I like to keep my music archived.

What musical events are you looking up to? Maybe participating in some or just enjoying as a listener. It seems that events are getting back on track bit by bit.

At the moment I can't tell anything specific, at least for this indoor club season as a listener or as a participant. I even have an idea of spending most of the winter without going out to clubs, it's just a part of the master "settle down" plan.
Maybe after this indoor season when the weather becomes warmer, I will throw a few random parties in the woods.

If someone wants to get into collecting music but is a little bit overwhelmed and don't know where to start: what steps would you recommend for the beginning?

Just start by getting a bit more familiar with what you like and just follow the labels if they are new; or just go straight to Discogs and check labels and artist there. If someone truly loves music and wants to start collecting it, then it shouldn't be difficult to do it in our times when everything can be found on the web and ordered or downloaded.