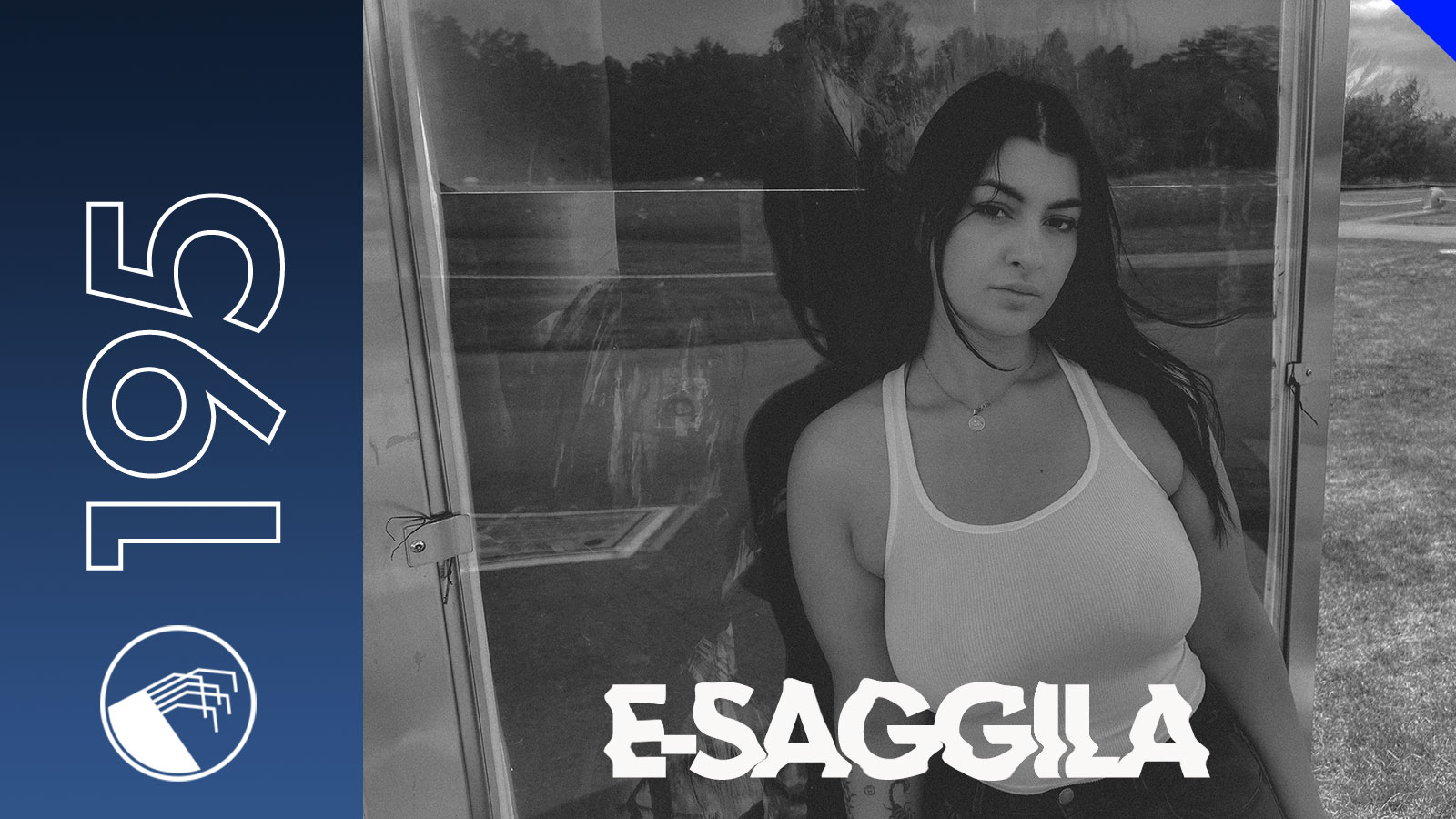 Tracklist:
01. HP: 925 MP: 463 - Soulshot
02. Alexskyspirit - Secret Basement (JLTZ Remix)
03. KARFOX - Strange Feeling
04. Project 369 - Plasma
05. E-Saggila - Slowland
06. Fluid Matter - Looping Thoughta
07. The Gabe Concept - Cobra (Space Motion Remix)
08. E-Saggila - Crimson Liquescence
09. Globull - HotSkull Trance
10. Fuerr & Novalis - Coup de Shunt
11. Vatican Shadow - More Of The Same
12. B E N N - Eco Algorithm
13. Shaney & Zadig - Prism
14. Swimful - Translation to Heaven
15. Reeko - Cleverest Demon
16. E-Saggila - Seecure
17. RDG & Gazelll - Fracas
18. DJ Hauge - Hötteli
19. Quartz - Rituals
20. Roho - Elemental
21. Pro Athlete - Find Someone
22. Rhyw - Bee Stings
23. Rune Bagge - Light Up The Sky
24. OKTOBR - Slovakian Sky
25. Lyra Valenza - Low B4
26. Ruhig - Cape Enniberg
27. Substrada - On The Run
28. Pattrn- Oshosi
29. Citisin - Hyena Tempo
30. ÖFK ft. Rell - Erratic Behaviour (Cocktail Party Effect Remix)
31. Kavari - Essence Remains
32. E-Saggila - Tilt
Rita Mikhael is one of the most exciting exports of the Toronto (Canada) scene over the last few years. And there are compelling reasons for it. With a penchant for scorched rhythms, tonnes-heavy distortions and sledgehammer beats, E-Saggila is championing the non-conformist sound deriving from gabber, break-core, electro, noise and other influences. Since entering the scene in 2015, she has not only built an extensive discography on the likes of Opal Tapes, Northern Electronics, Hospital Productions and other labels but also co-navigated Summer Isle, a DYI label, to promote the noise-centric and power electronics sound in her homeland. We had the opportunity to ask E-Saggila about her background, the recent releases and current ventures, as she dusted the decks for DT #195 podcast.

Rita, it's a pleasure to have a conversation with you. How was your summer season and what are you up to recently?

My summer was really nice, and I'm starting to feel more "normal" after having lockdowns/restrictions etc. Right now, I'm in Berlin on a little tour.

Do you currently live/reside in Toronto?

Yeah, that's where I'm based.

Tell us about your musical journey. What were you into during your formative adolescent years?

I definitely went through stages, but they've still all stuck with me. I was mainly into metal/punk, yet my curiosity grew for more experimental stuff and that's when I discovered noise/harsh electronics. I'm always listening to different things, but they've all influenced my sound.

How would you describe the Toronto scene in terms of the music spectrum and opportunities it offered when you became more engaged in its activities?

When I first started producing music, I was mainly involved in a very small community, so it was more intimate, and, at the time, I was content with that position of not wanting to achieve more.

The sound you transmit can be defined as brutal, harsh and multi-layered with techno, gabber, electro, breakcore and noise motifs. Were there any particular musical influences or life moments that shaped your approach to producing this sound?

There aren't any specific influences, but mainly the environment I was surrounding myself in and what felt comfortable to me.

It's always interesting to know how a creator's psyche and the music he transmits are interconnected. While listening to your sets and production overall, I had a feeling that the music itself carries a sense of non-conformity and rebelliousness. If there are any, what are the fundamental beliefs or opinions you try to convey through music? And does the style/genre of output depend on the particular idea?

I think, all in all, music should be self-expression with no rules/formulas/opinions. If there's something in my head that I want to get out of, I just let it happen and go from there. I feel that people do overthink this, which I still try not to do myself, but in general, it's all subjective, and you can convey whatever emotion/message through whatever genre you think fits best.

Just a few months ago we've seen the release of your album Blaze on the Northern Electronics. Composed of six tracks containing different moods, tempos and approaches, it seems that this album gives a broader introspection of yourself (for example, in H2God, I even sensed a small ray of hope scorching through the overall gloomy atmosphere - being a first such track in the latter composition of yours). What can you tell about the album itself- how was it composed and what you wanted to convey with it?

After the guys at NE asked for new material from me, I was already working on something at the time, so it was a good opportunity to get it finished. Everything I make is out of Ableton, so there's always the same kind of method. I was inspired a lot by more dubby sounds in this album, and I also wanted to play with slower tempos. In the end, I want to be able to showcase how my sound can evolve and grow with every new release. I guess, for me, it's fun that way, because people change every day, and it's exciting to think of what can come next.

Besides producing music, between 2014 and 2020, you co-ran the experimental and industrial-focused cassette label Summer Isle. Looking at it retrospectively, how important was it for you to be engaged in label management? As it ceased existing, did it give you a broader understanding of the horizons you want to explore further?

It definitely played a major role in what I do and how I see the music production/marketing agency. Even though we kept it DIY, it was still pretty stressful having to do everything ourselves, from actual cassette dubbing to art and mail order. I notice a lot of stuff right now is being digital only, therefore, looking back at it, I can appreciate and respect label owners who continue making physical releases and all the work that goes behind it.

A few years ago, in one of the interviews, you mentioned the scene in Toronto facing various problems, including the challenge of renting the venues and organizing the parties in the city. What is the situation now? Are there any viable prospects for the scene to prosper?

It's still pretty much the same, unfortunately. A lot of venues just come and go mainly because of a lack of funding. There's no real government assistance for the arts here either to help with that. But right now, there's a growing community of artists that are booking a lot of cool shows, so I'm hopeful for the future.

Who are some underrated producers in Toronto that we should know about?

R, Pravik, Rafael Khan to name a few.

DJing has also been a part of your life. What are you trying to achieve when you DJ?

DJing has actually been a recent dive for me, since I've mainly just been producing/playing live. It's fun playing tracks from other artists I love and have discovered while incorporating these tracks with my own sound at the same time. I want to take the listener on some kind of journey.

Do you think DJing is about giving a crowd what they want?

My hope is that the crowd leaves being impacted in some way by the end of my set, which can be good or bad. I don't want to feel as if djing for me is based on playing towards a crowd, but I'd like to think that by the end of the set they'd leave with something.

Can you tell us a bit more about the mix you put for Digital Tsunami? What was the idea behind it and how it was recorded?

For me, it's the very high-energy one, and they're tracks that I've recently discovered. I feel like they all work well together to shape something. I recorded it here in Berlin after finally having a chance to sit down from partying/catching up with friends and get in the zone.

Last, but not least, what's next for E-Saggila?

Working on a new EP and other tracks here and there but things right now are mainly in the open!

Thank you, Rita!