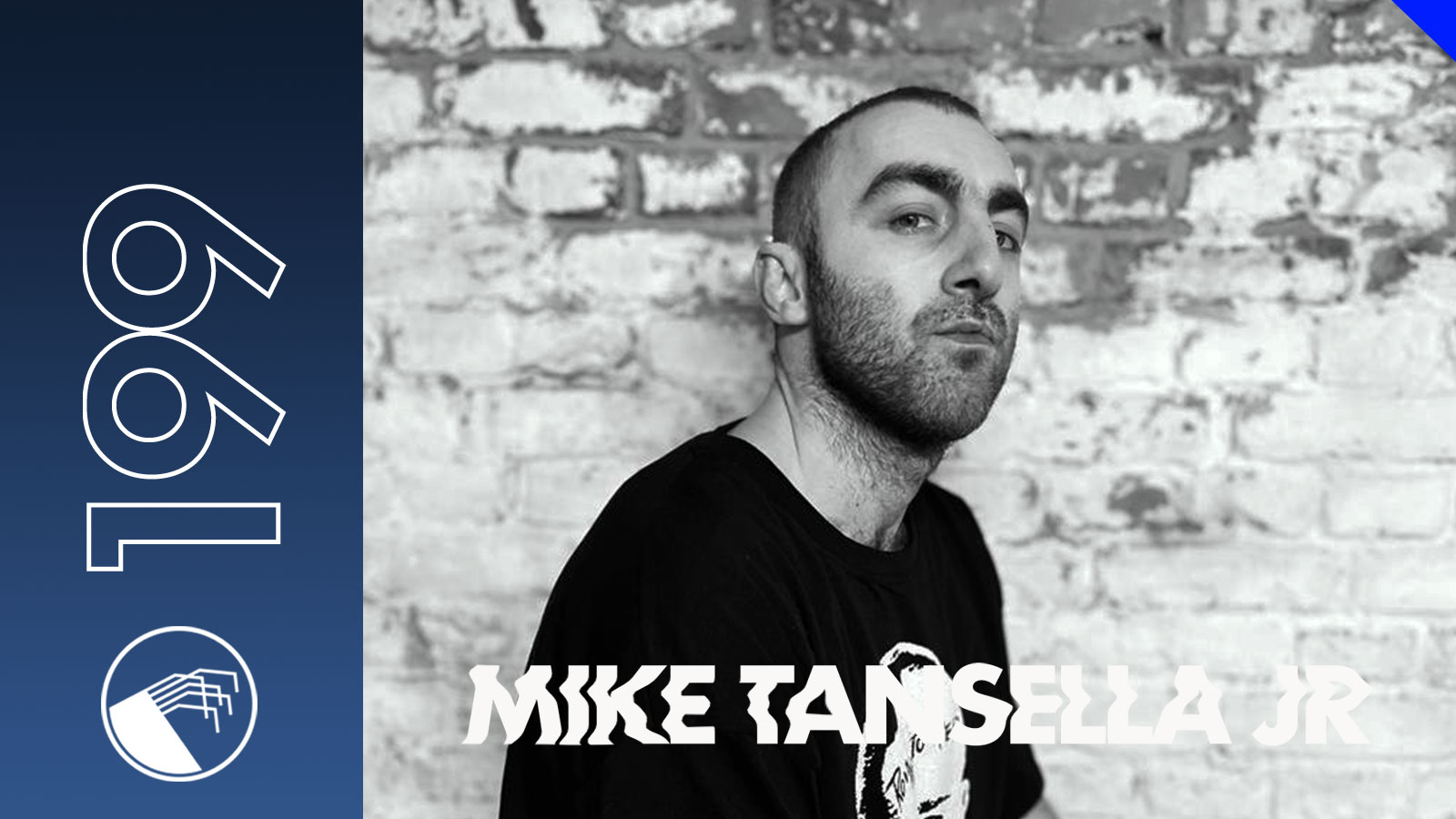 Tracklist:
01. Vomito Negro - 23 Days
02. Andreas Gehm - Acid Will Survive
03. C.L.A.W.S. Tyrel Bill - Slugs Will Never Tear Us Apart
04. Frak - Wrong Owl
05. The Poetic Painter - Elusive Clarity of 1 Mind
06. Andreas Gehm - Your House
07. Dj Nephil - Error
08. James T Cotton - Crush Arbor
09. Scannoir - Industrial Technology
10. Mule Driver - Flat Circle
11. Mummy Lord - Path to Exile
12. Acid Freq - Time Mode
13. M Parent - Unreleased
14. Acid Freq - Empty Streets
15. Dj Nephil - No Protocol feat Mike Tansella Jr.
16. Israel Vines - Rage Afterever (Further Reductions Mix)
17. Red Axes - 5min feat Car
18. Foetus - Today I Started Sloggin Again
19. Fallbeil - Horn of Glory
20. Savage Grounds - The Comfort of Agony
21. Optimistic Misanthropes - U Cant Control Me (Sneaker Remix)
22. Chris Mitchell - Grippers
23. Marcos Cabral - The South Not So Much
24. Sons of Traders - Anybody
25. Steve Summers - Always
26. Tans - Vera Vera
27. Cti - Mary (Live 1983)
28. The Cramps - Human Fly
Today in the Digital Tsunami interview section we are having Mike Tansella Jr. Italian DJ/selector based in Berlin. South Italian, to be exact - we are discussing the 'sweetness and roughness' of this area, which is definitely noticeable in Mike's musical approach. Tansella is having a project Son Of Traders together with his cousin Tans, which has recently became a music label. Our short conversation is accompanying Mike's DT podcast - tune it and enjoy a little bit of a backstory of how Tansella got into the Djing adventure.

At what stage of life did I catch you today? How's Berlin?

Ciao Uma, nice to meet you and Thanks for the interview!

Actually today I'm in Brooklyn, chilling with some good friends - the first time for me in the Big Apple. In a few days I will be playing at the Lot Radio for Weird Science w M Parent and Fabiola. I'm very excited! I'll be right back in Berlin in a week!

You were born in Bari, South of Italy. Southern area is definitely famous for its big energy, roughness and sweetness at the same time. Could you tell us more about the vibe of the place you've grown up in?

"Roughness and sweetness at the same time" - perfect way to describe exactly where I'm from.
Bari is a very nice city, of course, but at some point I felt like I needed something more.

What were the early influences which led you to music? Maybe you remember yourself having one particular favorite radio station or binging MTV? Also, DJing - instead of enjoying music by dancing effortlessly, there is something that tempts people to stand behind the decks and take all the responsibilities for the mood in the room. What got you into this? And... Can everyone DJ?

Well, I grew up listening Music of all kinds. Back in the days my father used to collect Vinyl, Cds, Tapes... Mostly Pop Rock, of course.

We used to watch MTV all the time and listen to Radio. At that time in Italy the nicest radio was Radio Capital. Then, after the first decade of existence, in 2000 MTV and pop culture started to become shit.

Don't know how exactly, but my perspective on things changed at some point. I was lucky because at home there was always a lot of good music. I remember once, maybe around 1996, my father sold 2 old Juke Boxes to a friend but he kept all the 7" and asked me to clean all of them. I think that time I have started my relationship with records, but honestly - never thought about djing or stuff like that…I had to start working very young to help the family but I have always been a fanatic of music, lots of friends in town were into music or djing and most of them pushed me on practicing Djing. Then I Moved in Berlin in 2013 and now - here I am! I had a lot of passion doing this, I wanted to express my personal background, always researching and collecting music. Firstly, if talking about djing, it's mostly about musical education, about the records and history of music too. And then, of course, you gotta have the skills! But I'm not the one who should say who can Dj and who can't.

How did the New Year start? Are you into making ambitious resolutions? Dozens of releases and gigs?

It seems this New year started very well! I have the opportunity to play in the States, first in NYC for the lot radio and next Saturday in Pittsburgh for Hot Mass.

Then I will be back at work in Berlin... Honestly, I don't have any big plans but… Let's see what's gonna happen.

Under what circumstances your label, Sons Of Traders was born? What are the behind the scenes of having a music label and did you enjoy it?

If I remember it right, I started SOT with my cousin Tans around the end of 2018. I have never been a music maker but Tans used to invite me to the studio, I was giving him some "advice" from my personal taste, my opinion. He used to show me a little bit how music production works. Then I have started singing stupid things on the tracks, later recording more tracks and sending them around. So this is how we started the project and it also became a label - Sons Of Traders Records. Our show on Mutant Radio Tbilisi has the same name.

Recently we have released some albums and tapes of other artists. The next one by Dj Nephil is coming out, then a debut album by Warsaw based artist Biju. It is great because the label is enabling us to connect with many other artists.

It seems that in this era Berlin scene you can find everything from A to Z. But I am curious - in your eyes, what does the Berlin scene lack these days?

Well, you can find whatever you want in Berlin. It doesn't mean everything is good but once again, I'm not the one who should say what's good or not.

Recently I have distanced myself from clubs in Berlin a little bit. Of course, venues such as Tresor or Panorama Bar have been the school to me. I could call all the Djs I had the opportunity to hear in all these years my teachers.

To what creative action are you looking forward to and where to hear you soon?

I really like to stay low profile and underground. Just do the right things with the right people. I don't have big dreams of success and I like to stay real.